Get ready for some channel love from Salesforce
The channel is important to the cloud giant. And actions definitely speak louder than words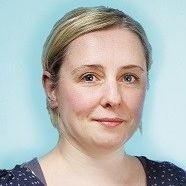 This week, San Francisco once again plays home to Dreamforce, Salesforce's annual gathering of customer, partners, employees and media.
Every year the event gets bigger and takes over more of the city's landscape, hotels and streets. It's a big deal for the local economy (even if the locals do get frustrated by the worsened traffic congestion due to road closures), a big deal for Salesforce itself, but perhaps and even bigger deal for the company's ecosystem of partners.
Like many other vendors' events, Dreamforce is all about networking and sharing stories and experiences - and no sub-set of the IT world networks better than the channel. But Dreamforce isn't just a channel on channel love-in. Far from it. Salesforce itself wants to prove just how important its partners are to its success (which it somewhat philanthropically measures by the success of its own customers and their customers and so on. You get the idea!). And what better way than ensuring the first keynote session (happening on Tuesday morning) is partner-focused?
I caught up with Neeracha Taychakhoonavudh, Salesforce's senior vice president of partner programmes, just before Dreamforce to get a taste of what channel partners can expect from the week ahead. There's so much going in, it's going to be a busy week, but it should definitely provide the right amount of schmoozing and boozing to ensure channel attendees leave the event better off (commercially more so perhaps than liver function) than when they arrived.
Of the circa 170,000 people registered to attend Dreamforce this week (virtually and physically), around 10-15,000 of them are channel partners, according to Taychakhoonavudh. And, while it's hard to decipher exactly what the split is between direct and channel sales, partners clearly play a starring role in the Salesforce here and now and in the company's future, with Taychakhoonavudh saying: "Partners probably influence around 49% of our business overall. That's not just sales, but influence."
This week partners can expect:
More than 100 partner-focused sessions;
More than 400 partner sponsors;
A dedicated Partner Lodge;
News about certifications, with work going on behind the scenes with the Salesforce University;
Talk of beefed-up enablement to ensure partners can keep up to speed with the upgrades to the platform;
Enhanced technologies to make it easier for partners to develop apps more quickly and market solutions;
AppExchange will be embedded natively within Salesforce;
The opportunity to 'date' others in the channel (no, not like that! Read on for more info).
Far from encouraging the kind of hooking up that's being sought out on Craig's List (Thanks to the Reg for alerting us to this listing. Although what has been seen can never be unseen, so maybe we're not that thankful...) during Dreamforce week, Salesforce has a much more wholesome kind of union between channel attendees in mind. Dubbed 'brain dating', the cloud giant hopes to connect like-minded partners to share expertise and learn something new in exchange.
"We have the number one channel for the cloud in the form of the Salesforce ecosystem. And what's unusual about the Salesforce ecosystem is it's very connected. There is a vast amount of collaboration that happens between partners organically without any Salesforce intervention," says Taychakhoonavudh.
"Partners tell us they love the collaboration between partners. Brain dating will enable them to share their expertise. You have a profile, you can make requests and you can make offers. We have a brainstorming lounge, so when you make a match you can connect for 30 minutes, share expertise and learn something in return."
If all goes according to plan with brain dating (which is using Dreamforce as a pilot), the company may roll-it out year-round, albeit not necessarily with the meeting IRL aspect. That could be a really nice value add for Salesforce's channel so watch this space.
So what else is going on that's channel related? Salesforce tweaked its partner programme in May this year, mostly to make it fit for purpose post the ExactTarget acquisition (which completed in 2013). However, Taychakhoonavudh was keen to stress that, while the firm will keep its partner initiatives updated, it will be more of a case of gradual evolution rather than wholesale revolution.
"We want to make sure our baseline partner programme is flexible and adaptable enough to absorb new partners from acquisitions with minimal disruption as we bring them into the greater Salesforce world," Taychakhoonavudh said.
"Partners have built their business on a certain operating model, so it would be unfair to radically change. Instead, it's small steps."
We'll bring you more channel news after the Partner keynote session on Tuesday...
Stay up to date with the latest Channel industry news and analysis with our twice-weekly newsletter
Maggie has been a journalist since 1999, starting her career as an editorial assistant on then-weekly magazine Computing, before working her way up to senior reporter level. In 2006, just weeks before ITPro was launched, Maggie joined Dennis Publishing as a reporter. Having worked her way up to editor of ITPro, she was appointed group editor of CloudPro and ITPro in April 2012. She became the editorial director and took responsibility for ChannelPro, in 2016.
Her areas of particular interest, aside from cloud, include management and C-level issues, the business value of technology, green and environmental issues and careers to name but a few.
Stay up to date with the latest Channel industry news and analysis with our twice-weekly newsletter
Thank you for signing up to Channel Pro. You will receive a verification email shortly.
There was a problem. Please refresh the page and try again.