Github launches 'Patreon for coders'
Github Sponsor tool allow fans to financially support open source devs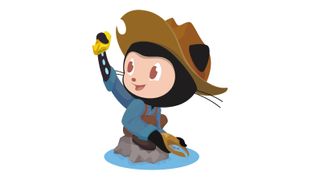 Github has launched new capabilities to allow developers to earn money for the voluntary work they do on maintaining open source projects by letting individuals sponsor them.
Announced at Github Satellite in Berlin, the new Github Sponsor tool allows community members to contribute directly to the people behind their favourite tools and repos via a recurring monthly payment, in exchange for benefits provided by the developer.
The new functionality is similar to crowdfunding platform Patreon, in that developers who choose to opt into becoming sponsored are able to set their own monthly subscription tiers and associated benefits.
Anyone with a Github account can register to become a sponsor, and it's not just developers who can receive sponsorship. The scheme is open to anyone who contributes to an open source project. Contributions, according to Github, include (but are not limited to) "bug reports, issue triage, code, documentation, leadership, business development, project management, mentorship, and design".
To make the idea even more enticing, Github has also pledged to match its users' contributions up to a total of $5,000 per sponsored developer for the first year that they're sponsored. It has also announced that it will not charge any commission on payments (for now, at least) and will also foot the bill for any payment processing fees for the first year of the scheme's operation.
Alongside individual sponsorship, Github is also enabling developers to list any collective funding sources they may have directly from a project's master branch. Maintainers and contributors can add links to services including Open Collective, Community Bridge, Tidelift, Ko-fi, and Patreon, as well as listing any sponsored developers that contribute to the project.
The project is currently in beta, and any developers who are interested in becoming sponsored can register their interest in joining the next phase of the beta by adding themselves to the waiting list. The programme is available in every country where Github operates.
The news marks the first major shake-up to how Github operates since Microsoft bought the platform almost a year ago. However, the introduction of new revenue streams for individual developers isn't the only change that the software giant has introduced. Alongside Github Sponsor, the company also announced a number of changes to make Github more business-friendly.
Github has now introduced 'enterprise accounts' - a new class of account that allows admins to centrally manage and monitor corporate employees' access for compliance and security purposes. In addition, new 'Triage' and 'Maintain' roles have been added; these roles have a more limited set of permissions, allowing admins to call in additional help on an issue without granting write privileges on the repo in question.
Also announced were a set of new auditing tools, including an API to access Github's audit logs, a dashboard allowing enterprises to monitor their open source dependencies (for the purposes of identifying vulnerabilities caused by bugs like Heartbleed, for example), automated patches, at-rest encryption for Wikis, Gists and git data, and a new partnership with security firm WhiteSource to help with faster open source vulnerability remediation.
New internal collaboration tools have been introduced too; companies can create internal code repositories that only their developers have access to (with a view to increasing internal code-sharing without having to make it publicly available), and pull requests can now be saved as drafts before being formally submitted. Enterprise Github users will also be able to set statuses indicating whether they're available, out of office, off sick and so on.
Finally, internal analytics have been introduced, so admins can track how many pull requests and commits their users make, as well as the top languages within use throughout the organisation and other data.
A daily dose of IT news, reviews, features and insights, straight to your inbox!
Adam Shepherd has been a technology journalist since 2015, covering everything from cloud storage and security, to smartphones and servers. Over the course of his career, he's seen the spread of 5G, the growing ubiquity of wireless devices, and the start of the connected revolution. He's also been to more trade shows and technology conferences than he cares to count.
As reviews and community editor, he's responsible for leading IT Pro's wide-ranging product coverage, and is an avid follower of the latest hardware innovations. He's never happier than when tinkering with complex network configurations, or exploring a new Linux distro.
In addition to managing the IT Pro Panel and working with the community of IT leaders that make it up, he co-hosts the IT Pro Podcast, where you can hear him ranting about his love of strange gadgets, his disdain for Windows Mobile, and everything in between.
You can find Adam tweeting about enterprise technology (or more often bad jokes) @AdamShepherUK, or you can email him at adam.shepherd@futurenet.com.
A daily dose of IT news, reviews, features and insights, straight to your inbox!
Thank you for signing up to ITPro. You will receive a verification email shortly.
There was a problem. Please refresh the page and try again.