Microsoft launches low-code Power Pages for 'intuitive' web development
The new platform builds on Power Apps, introduces new features, and has already been used by a Five Eyes government for a large-scale visa project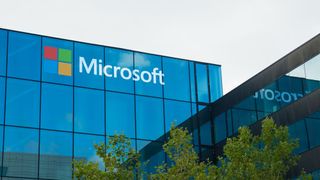 (Image credit: Shutterstock)
Microsoft has unveiled a brand-new low-code development platform called Power Pages to easily build websites and web apps without the need for developers.
The new product builds out its existing Power Apps Portals product, which similarly allows businesses to build apps without an extensive understanding of software development.
Power Pages is the fifth and latest product to be added to Microsoft's Power Platform and will sit alongside Power Apps, Power BI, Power Automate, and Power Virtual Agents.
Charles Lamanna, corporate vice president of business apps and platform at Microsoft, told IT Pro that anyone who is familiar with Office 365 will find the functionality of Power Pages intuitive and easy to pick up.
"There are hundreds of millions of people, probably a billion people in the world, who would feel comfortable in that Office 365-like development environment, and we're going to the patterns that they're already used to, and enabling them," he said.
"I think that's been the key to really the rapid growth of Power Platform is because we actually went that direction: started from Office and added development capability, as opposed to the other one coming from a programming language and trying to simplify."
Power Pages users will be able to create rich, interactive web pages using the building platform that's primarily driven by a graphical user interface (GUI) rather than a traditional integrated developer environment (IDE).
The new product has already been used by New Zealand's Ministry of Business Innovation and Employment to launch a visa application programme. Microsoft said the government's previous website needed to support applications from 120,000 immigrants but reached breaking point at 5,000 users.
The platform can be used by non-developers and professional programmers to build good-looking web pages far quicker than it would take for a business to source a development team and go through the lengthy planning process, Microsoft said.
Lamana added that Power Apps, the technology on which Power Pages is built, is primarily an internal-facing product, which means businesses are expected to be using tools like Power Pages to solve intra-company problems.
The New Zealand case study was an example of an external-facing product, but the perfect use case for the technology is one that relies heavily on forms.
"You're not creating an Uber-like experience with a map and a search bar and drawing cars on maps - you're not doing that level of sophistication. You're doing, by and large, gathering information, triggering a workflow, and running a process," said Lamana.
The Microsoft CVP added that there is a "huge demand" amongst businesses to build new products but, with developer resource being so constrained, the idea is that businesses will feel empowered on Power Platform to use the similar tools and concepts they're used to seeing in the likes of PowerPoint and Excel.
Fixing bugs with the web products is easier compared to a traditionally developed application, Lamana said, because the code generated by Power Pages is low-code/no-code.
"If you get 50,000 lines of generated code, but you want to go make some tweaks, it's a very painful process. In the case of Power Apps, it generates that visual representation so it's very easy to see exactly what was created by our AI models," said Lamana.
"And then to tweak it, you want to move a button up 10 pixels, you just click on it and you drag it up 10 pixels. You want to go bind additional logic to a particular piece of the form, you just click on it and start writing the power effects formula bar - the low code studio on the other side completely changes the dynamic."
Power Platform Express streamlines design further
Microsoft also revealed that it is currently still working on a new feature called Power Platform Express, which allows businesses using Power Pages to upload an image of a user interface (UI) and have Microsoft's AI models automatically generate the working UI from the image in the Power Pages builder.
The feature is similar to Flutter's integration with the Adobe Creative Cloud software, which allows for UIs to be built from Adobe Illustrator files, for example.
The feature is driven using Microsoft's AI models combined with machine teaching and builds upon the company's work with AI code suggestions, already found in the Visual Studio Code IDE, which suggests entire blocks of code for developers to streamline the building of new functionality.
"Our approach to AI and these use cases are all about augmenting people as opposed to replacing them," said Lamana. "So, just making people more productive.
"We are in private preview right now, so we have some customers who are using it and basically trying it out - the early adopter adopters - and Build will be when it goes really big and broad."
Microsoft's vision for low-code, no-code
Microsoft is betting big on the low-code movement and is pushing the message that it wants to 'democratise app development'.
RELATED RESOURCE
What is contextual analytics?
Creating more customer value in HR software applications
Lamana said the company analogises this with the world's move away from using travel agents to book holidays. Internet companies have given the tools to search for flights and hotels to every internet user and it feels as though businesses will be looking for low-code specialists increasingly over the next five-to-ten years.
He also said low-code proficiency could be a common sight on CVs within the same time frame, likening the skill to how many professionals list office software proficiency on their list of skills when applying to new jobs today.
According to Microsoft's figures, 92% of Fortune 500 companies have built using Power Apps in at least one of their departments.
"This transformation has gone from zero to almost in every company around the world in just a few years, so I think that's it," he said. "We're early innings but I think we're further down than maybe folks would think in terms of adopting these [technologies]."
Get the ITPro. daily newsletter
Receive our latest news, industry updates, featured resources and more. Sign up today to receive our FREE report on AI cyber crime & security - newly updated for 2023.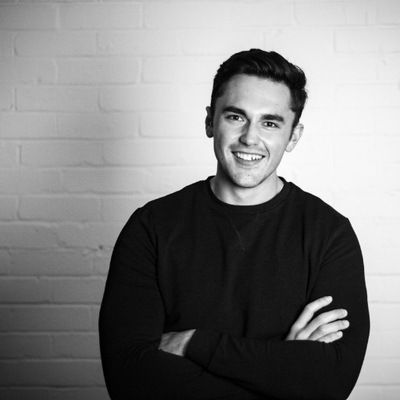 Connor Jones has been at the forefront of global cyber security news coverage for the past few years, breaking developments on major stories such as LockBit's ransomware attack on Royal Mail International, and many others. He has also made sporadic appearances on the ITPro Podcast discussing topics from home desk setups all the way to hacking systems using prosthetic limbs. He has a master's degree in Magazine Journalism from the University of Sheffield, and has previously written for the likes of Red Bull Esports and UNILAD tech during his career that started in 2015.