PC Gaming: A quick guide for the channel
Gamer Will Garside gets to grips with the gaming opportunity for the channel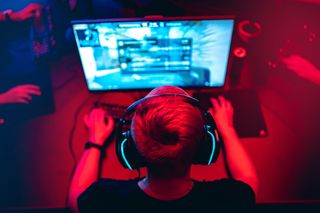 2013 was a significant year for the games industry. With estimated revenues by Gartner of $93bn, the sector overtook "filmed entertainment", which posted roughly $88bn in revenue according to analyst firm PwC. The biggest gaming titles, like the Daily Mail-baiting Grand Theft Auto 5, made more than $1bn in the just three days from its launch in September 2013.
The gaming market is broad and segmented into video game consoles like PlayStation and Xbox, which account for around 50 percent of sales. Next in terms of size comes PC gaming, predominantly running on Wintel architectures accounting for around 20 percent of the market.
Next mobile games on Android and iPhone stand at around 17 percent, while dedicated devices like Sony Vita make up around most of the rest. However, Gartner estimates that mobile games, championed by exemplars like Angry Birds and Candy Crush Saga, are growing faster than any other segment and likely overtake PC gaming by 2015. However, this overtake is at the expense of dedicated handheld gaming devices as both the PC and console remain stable in terms of share and grow in overall value.
Background
In general, on consoles, mobiles and dedicated handheld gaming devices the gaming experience is pretty much the same for everybody within the hardware generation – so a Playstation 4 game is the same experience for every console owner. However, since the first games of the 1980s, the PC industry has been involved in a continual evolution process.
Game developers are continually pushing the technology envelope with more advanced graphics and sound to take advantage of new Intel processors and AMD/NVidia graphics chips. This has led to an almost "arms race" as gamers upgrade processors, graphics cards and memory to play the latest titles.
The latest games will look and feel vastly different when playing on a £300 laptop versus a £1000 gaming machine. This puts gamers into the same bracket as other enthusiasts who spend increasingly vast amounts of money to keep systems up to date to take advantage of increasingly lifelike gaming experiences.
Vendors have not been ignorant to this trend. Chip maker Intel has developed range of K series chips that target gamers with extreme performance while offering slightly better margins for channel partners. Rival AMD has always been gaming-friendly, especially with its tactic of combining decent entry level graphics chips within the CPU. Other brands across the areas of peripherals have excelled with gaming controllers, keyboards, cases and audio technology; often with premium pricing or unique features.
Gaming enthusiasts are a relatively small but highly vocal audience. (Although a generalisation, they are often highly technical and past research has suggested that many dedicated gamers often work in IT.) Although gamers are often prepared to spend more on their "rigs", both channel partners and brands that fail to deliver against expectations can quickly become derided in popular social networks, gaming sites and chatrooms.
Channel landscape
With the exception of Dell and its Alienware brand, the gaming market is dominated by self-build and smaller PC assemblers such as Scan, Aria, Overclockers, CCL and a number of others.
Distributors are also geared up for the gamer. In August, Entatech launched its first gaming trade event to concede with gaming conference Multiplay Insomnia52. EntaLive Play welcomed channel partners as the official 'distribution partner' of Multiplay with the attendance of 20 Entatech vendors including AMD, Fractal Design, Func, XFX, ZOTAC, Philips, Intel, Mad Catz, NVIDIA, Western Digital, Microsoft and be quiet!.
However, not all distributors are as certain. In august, VIP Computers announced the cancellation of its Evolution 3 exhibition which in its previous year had attracted around 300 partners to a small 10 vendor conference and expo on "The Future of Gaming & Technology." Sighting concerns that the event "...would not be able to deliver the ROI required by VIP and its partners," the distributor pulled the plug.
Future trends
Although PC gamers are still spending, it seems that the upgrade cycle and spending patterns are changing. A survey of 5000 gamers by Raptr, a gaming service, found that the majority of gamers who play on both PC and console expect to spend more time but slightly less money on their gaming activities in the coming year. Although regarding hardware purchase expectations, nearly three quarters of all respondents said they plan to upgrade their PC and/or console hardware in the next twelve months.
However, it is worth noting that the games industry has become much more forgiving of casual gamers. With even sub £500 PC able to play the latest games at high levels of detail. In many ways, the rapid rise of casual gaming and new console-esque gaming platforms like Steam will potentially shrink the enthusiast market and make it more mainstream. This promises larger overall market for the channel but potentially less demanding and higher spending customers.
For channel partners looking to expand into new markets, gaming is on paper an exciting prospect but it is not necessarily an easy path. The traditional big brands like HP, Dell, Lenovo and Acer that do well in corporate sales are shunned by the hard-core gamers. Potential VARs needs to learn about components that offer good gaming experiences as well as more specialist areas like water cooling and balancing GPU performance.
Lastly, the UK already has a good crop of focused partners. New entrants can break into the market but becoming just a "me too" by shaving margins is not viable with gamers who value technical knowledge, good component options and brands that understand the gamer ethos.
Stay up to date with the latest Channel industry news and analysis with our twice-weekly newsletter
Stay up to date with the latest Channel industry news and analysis with our twice-weekly newsletter
Thank you for signing up to Channel Pro. You will receive a verification email shortly.
There was a problem. Please refresh the page and try again.