The semiconductor crisis is delivering channel nightmares – and opportunities
Shortages can have knock-on effects across a supply chain, so how will the channel manage if constraints continue into next year?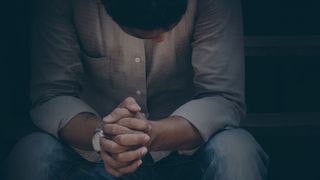 (Image credit: Shutterstock)
Vendors including Intel and AMD are forecasting chip shortages that will strangle production through 2021, and at least into 2022, fuelling a global scramble for providers seeking to satisfy customer demands for digital transformation.
The ongoing chip crisis has already led to shortages in areas from IT equipment to vehicles. Jim Lenaghan, managing director of point-of-sale (PoS) management reseller RMS, tells Channel Pro the shortages have been causing industry-wide frustration, and have proven to be something of a "nightmare" for retail customers. These organisations often grapple with tight timeframes for code deployments that complement sales calendars and seasonal promotions.
"The hardware we do have in stock tends to be high-end," Lenaghan says. "Prices are going up and manufacturers advise us that factories won't tell them when they can get the equipment. We have to be very honest with them when they think you're talking rubbish, because it's not been like this before."
Still backfilling the shelves
RMS, on the back of a hit to turnover due to COVID-19, is continuously pushing things back, which grates with customers that normally expect things on-demand. The only thing to do is to remain transparent about constraints, he says.
Iain O'Kane, chief executive of managed services provider (MSP), Xperience Group, agrees that demand has risen since the pandemic, while production has slowed, with entry-level products "snapped up" amid uncertainty and longer lead times. "If the supplier quotes for a product and the buyer waits 24 hours," he explains, "the stock has already gone – which will potentially see trust in suppliers diminish."
One solution might be building more components locally, which will have the added benefit of being more environmentally friendly, he says. Lenaghan agrees, adding there used to be numerous chip manufacturers in the Scottish borders, where he's based.
Channel partners have been crucial enablers of organisations during the pandemic, and the ongoing semiconductor shortage will only reinforce this idea. "Winning" in the channel, looking ahead, will be determined increasingly by the ability to manage inventories, says Alastair Edwards, chief analyst at Canalys.
"That wasn't really a skill where partners needed focus; now it will differentiate them," Edwards suggests. "Keep [customers] informed of the availability situation – we've said this to the vendor community as well. The key thing is to have that visibility of supply."
Rippling beyond volume hardware
If the shortage continues to ripple beyond volume PCs it could affect "every aspect" of the technology industry; businesses of all sizes, data centres, networking, storage, smartphones and eventually advanced applications and platforms could all be hit.
"We talk about the shift in channel business models towards services, with a lean focus on the product side but actually, this just shows how important the product role is," Edwards says. "Identifying and working with the right vendors to get access to the right products has really come to the fore."
High demand, combined with slow supply, represents an opportunity for partners, he adds, with the most successful vendors being those that don't rely on a centralised model. These companies also retain good visibility into different situations and markets in various regions across the world.
This contrasts with secondary markets in Asia and the Middle East struggling to maintain access. In the UK, partners can typically shift configurations and come up with alternatives – even benefiting from backlogs built up through 2020.
"Some specialists are doing very well," Edwards continues, "although you're always going to get an allocation preference for the larger volume partners."
Jas Garcha, solution enablement director at distie Tech Data, notes that supply constraints have been exacerbated by COVID-19 and Brexit, as well as the acceleration of digital transformation efforts across the wider economy. "Then you start moving up the chain a bit more, from home blenders to a console to the upsurge in PCs," Garcha says. "This is where chip manufacturers start to prioritise automotive, telecoms, healthcare or cryptocurrency."
Once again, knowledge is key
Tech Data is "fairly high up in this chain" but can't "enable solutions" without stock, Garcha adds. The focus shifts to remaining transparent and informed about alternatives, and proactive about helping customers if their first choice isn't available. Building up the knowledge base is tough, too, with fewer members of staff on hand, he notes.
"It's absolutely dependent on the product service desk," Garcha explains. "Know your customer well. Some resellers contact us and need a server in two weeks – which can be a bit quick right now."
Alex Tatham, managing director of Westcoast, confirms sales are now recovering this year, with growth made possible by focusing on agility and offering alternatives when item lead times can be "going on 26 weeks".
Tatham's prescription includes spending more time with vendors; jostling elbows with other partners and taking a few more risks, in effect. This stretches staff thinly, however, which is compounded by additional volumes of post-Brexit paperwork. Staff churn, therefore, is increasing across the industry.
"If you can't drive sales, all you're doing is taking a whole bunch of crap from customers saying "where's my kit?"," explains Tatham. "It feels like we're doing double the amount of work. Sometimes, people just have to wait."
Stay up to date with the latest Channel industry news and analysis with our twice-weekly newsletter
Fleur Doidge is a journalist with more than twenty years of experience, mainly writing features and news for B2B technology or business magazines and websites. She writes on a shifting assortment of topics, including the IT reseller channel, manufacturing, datacentre, cloud computing and communications. You can follow Fleur on Twitter.
Stay up to date with the latest Channel industry news and analysis with our twice-weekly newsletter
Thank you for signing up to Channel Pro. You will receive a verification email shortly.
There was a problem. Please refresh the page and try again.