Cisco shakes up partner programme
Cisco to expand programme to include ISVs, consultants, technology and 'Internet of Things' partners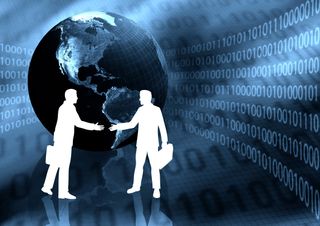 At the Cisco (NASDAQ:CSCO) Partner Summit held this week in Las Vegas, the networking giant announced an 'evolution' of its partner programme, pushing partners to take advantage of the Internet of Everything.
Renamed the Cisco Partner Ecosystem, the partner programme has been redesigned "to attract a broader set of partners (ISVs, consulting firms, technology and 'Internet of Everything' partners) while still incorporating revamped versions of existing channel and services programmes," says Bruce Klein, VP of Cisco's Worldwide Partner Organisation.
A core component of the Ecosystem will be the Solution Partner Programme designed to attract solution partners through a number of propositions, including enabling partners to develop solutions across Cisco hardware, software and services; access to channel partners; differentiation in the market through go-to-market efforts.
The ultimate aim is to connect solution partners to channel partners through the Cisco Marketplace, giving the channel access to new solutions to target a new set of customers, particularly in areas such as the cloud.
The Cisco Channel Partner Programme has been overhauled, which according to Edison Peres, SVP of Worldwide Channels, will help partners evolve their business by adopting new consumption models with an emphasis on solutions, hybrid IT and architectures. Substantial changes have been made to certifications, specialisations and incentives, although partners will have less than two years to meet the programme's new requirements.
In terms of certification, the major change is the retirement of the Silver tier; Cisco will push partners to go for Gold, opt to become Master Specialised or move to Premier Certification.
To obtain the coveted Gold certification, partners will have to actively sell a minimum of four cloud/managed service offers and have a Business Value Practitioner on staff. Gold partners will also need to hold the Enterprise Networks Specialisation and a Security Specialisation, plus two additional ones.
The Premier tier will expand to include hybrid IT, specifically one cloud/managed service offer plus and Express or Advanced Architecture Specialisation. The Select certification will remain as Cisco's entry level tier.
Aiming to put Master Specialisation on a par with Gold certification, Cisco is enhancing the specialisation portfolio to include two new master specialisations: Enterprise Networks and Service Provider Technology. Partners will no longer have to recertify on an entire specialisation, renewals will instead focus on what's 'new', thanks to the new simplified framework.
Meanwhile, Cisco has streamlined its incentives programmes with a new single deal registration process bringing up-front discount incentives under one umbrella – the Cisco Deal Registration Programme. In addition, partners registering deals can earn up to a discount differential of up to eight points, an increase of 60 percent over the current discount rate.
Details also emerged at the Partner Summit regarding product, software and service enhancement to the company's Enterprise Networking Mobility portfolio. The new solutions include a new Aironet access point for 802.11ac Wi-Fi at a lower price point; mobility service engine 8.0 software release for Connected Mobile Experiences along with a new mobility SDK; enterprise mobility services platform (EMSP) module that is available on-premise or hosted in the cloud and allows customers to build customised mobile apps with minimal time and effort.
"As the mobility landscape evolves, our intention is to help partners create new opportunities to increase margins and produce new mobile app solutions with the ability to sell to a broader range of customers within an organisation ie chief marketing officer, chief digital officer sales and operations executives," says Sujai Hajela, vice president and general manager, Wireless Networking Business Unit, Cisco.
Stay up to date with the latest Channel industry news and analysis with our twice-weekly newsletter
Stay up to date with the latest Channel industry news and analysis with our twice-weekly newsletter
Thank you for signing up to Channel Pro. You will receive a verification email shortly.
There was a problem. Please refresh the page and try again.