Teneo named Diamond partner in Riverbed partner programme
WAN optimisation specialist Teneo becomes first Riverbed Diamond partner.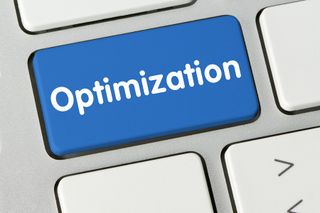 Teneo has been named the UK's first 'Diamond' partner by WAN optimisation vendor Riverbed Technology.
Diamond is a new level within the Riverbed Partner Network, surpassing the previous highest level of Platinum. It has been introduced to recognise the partners that excel in the technology, and to qualify for Diamond status, Teneo has invested in Riverbed training for its employees, and the company now has Riverbed Sales Accredited Professionals and Riverbed Certified Solutions Professionals as part of the Teneo team.
In return, Teneo receives marketing support, enhanced product discounts, growth rebates and participation in the Riverbed sales lead generation programme. Teneo was also awarded Riverbed's 'Northern European Reseller of the Year' for 2008, and in its latest financial figures, posting revenues of £9.2m.
Nigel Lambert, channel manager, Riverbed Technology, comments: "Our enhanced Riverbed partner programme is designed to reward and support resellers who have the skills and ambition to achieve success with our leading edge solutions. With the creation of our new Diamond partner level we can recognise and reward the outstanding achievement of partners such as Teneo who consistently succeed through delivering innovative Riverbed solutions for their customers."
James Hall, marketing director, Teneo told Channel Pro that the company was looking to become more service-driven, and recently launched a managed service for customers in the UK.
"The message about WAN optimisation is that it is a technology that helps lower IT costs and improves user efficiencies, which is a topical set of benefits," he says. "IT budgets are dropping, but peoples' expectations continue to go up. It's about how to best optimise what you have and sweating existing assets instead of increasing bandwidth."
Stay up to date with the latest Channel industry news and analysis with our twice-weekly newsletter
Stay up to date with the latest Channel industry news and analysis with our twice-weekly newsletter
Thank you for signing up to Channel Pro. You will receive a verification email shortly.
There was a problem. Please refresh the page and try again.