Channel Q&A: NG Bailey IT Services managing director, Bob Dunnett
NG Bailey IT Services managing director tells us where the business is headed next...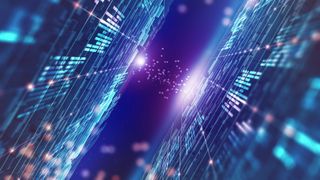 What has been your journey to MD/CEO of NG Bailey's IT Services division?
I've spent most of my recent working life in services businesses. The fact that these firms haven't focused specifically on IT has been an advantage. IT services exist to support and optimise the wider business, so we can only apply the right fix when we have a clear understanding of the issues each organisation is trying to address; fractured business process inefficiency, for example, or the need to scale quickly to make the most of an emerging opportunity. Varied experience helps us to ask the right questions.
What has been your best moment in business?
I have had several 'best moments' in my career. Invariably they are associated with a customer saying 'thank you' for the hard work we put into projects. We recently installed an IP-converged electronic security system at Lincoln's Inn, in London. Shortly after the project was completed, while TV filming took place onsite, a camera bag containing over £10k of equipment was stolen. HD images provided by the new system enabled the police to apprehend and charge the thief, and recover all of the stolen equipment. That was a pretty special moment.
What was your biggest regret?
I don't really do regret. For me it's about thinking 'right, I won't do that again' or 'I won't let that happen again'. As we all know this doesn't always work; like everyone I can repeat mistakes. I guess that could be described as a regret.
What is the best business advice you have ever been given?
Cut out the cynicism and focus on what needs doing to make things happen. Also don't focus on what isn't right or what isn't fair. Instead, put your attention on the positive.
Which company (other than yours) do you admire the most and why?
BMW. If you look back at the company's history, it came out of World War II and was producing Bubble cars in the 1960s. Look at where it is now; the firm is still very much at the top of its game. All of this has been achieved by providing quality goods and services that people want to buy.
Which other MD or CEO do you believe has done an outstanding job? Why?
John McDonough at Carillion took the organisation from the Tarmac Wimpey asset swap in 1999, where Carillion was not given much chance of survival, to a top 200 listed PLC with a real market presence. This was achieved through a combination of organic growth, acquisition and great leadership.
What is the single biggest issue facing the channel in 2015?
Probably the need to differentiate between the products and solutions that customers really need and those that are available. This goes back to the point about having a deep understanding of the challenges customers face before we start applying technology.
It's also not unusual for a customer to approach us with a specific problem only to discover that the solution we propose will open doors to a whole host of benefits they hadn't considered. Electronic security is a prime example. By migrating a site's archaic analogue systems to a converged IP environment, we can not only beef up a customer's security, but also use the system to collect a huge array of business intelligence data, on traffic flow, for example, or air quality, stock movement, placement of retail promotions, allocation of hot desks… all of which can help management make more informed decisions about how they govern their operations. To be successful, this needs the right blend of software and hardware so VARs need to really know their stuff.
What's next for NG Bailey?
There are some really exciting projects happening in our IT Services division. We have improved our market position and, thanks to the standard and variety of skills we have across the business, including our engineering division, facilities management and offsite teams, we are starting to be seen as a 'go to' organisation. Delivering smart buildings will be a key focus for us in the next couple of years. Our IP-converged security offer is the first step on this journey. When we start to migrate other building management systems onto the IP network the opportunities both for us and for our customers go through the roof.
Stay up to date with the latest Channel industry news and analysis with our twice-weekly newsletter
Stay up to date with the latest Channel industry news and analysis with our twice-weekly newsletter
Thank you for signing up to Channel Pro. You will receive a verification email shortly.
There was a problem. Please refresh the page and try again.