Nexenta signs Supermicro and LSI deal to expand storage channel
Open storage specialist Nexenta has signed a deal to qualify a range of storage hardware from both LSI and Supermicro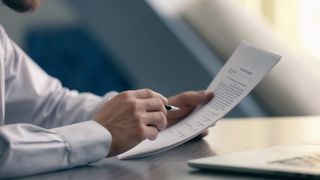 Open storage specialist Nexenta has signed a deal to qualify a range of storage hardware from both LSI (LSI) and Supermicro (SMCI).
The firm, which provides an enterprise-class, hardware-independent storage solution and open source operating system, has only five partners in the UK. However, the prequalification of platforms from LSI and Supermicro potentially opens the door to a dramatic increase in the number of channel partners in the UK.
"We are signing about one new partner a day [globally]," comments Evan Powell, CEO of Nexenta, "but we are keeping the bar fairly high in terms of certification."
Recruitment
The deal makes it easier for the firm to recruit existing LSI and Supermicro partners who can now sell qualified hardware with a preconfigured Nexenta software stack. The firm's rationale is that these same partners will be more likely to partner with Nexenta to offer a potentially lower cost alternative to hardware-based storage platforms. By qualifying more hardware, existing Nexenta partners minimise the complexity of delivering an integrated solution and simplifies maintenance and support.
Nexenta highlights the high mark-up traditional storage vendors like NetApp (NTAP) and EMC (EMC) add to the hardware portion of a storage sale, "For customers buying based on features, there is a 70 to 80 percent saving [with Nexenta]," Powell comments. "ZFS is an open file system, we do not lock our customers in – if they don't like us, they can use somebody else."
Differentiator
Powell believes that although partners potentially make less revenue on hardware, the potential for professional services and consulting revenue is enhanced by the depth of the its feature set. The ability to heavily customise the platform also provides a major differentiator as does the relatively low number of UK partners.
The firm estimates that around 85 percent of its sales currently go through the channel and that figure is likely to increase. It also has an OEM agreement which supplies storage vendor Compellent (CML) with core technology within its Z-NAS products and Powell believes that the potential for more of these types of agreements looks extremely positive.
Stay up to date with the latest Channel industry news and analysis with our twice-weekly newsletter
Stay up to date with the latest Channel industry news and analysis with our twice-weekly newsletter
Thank you for signing up to Channel Pro. You will receive a verification email shortly.
There was a problem. Please refresh the page and try again.