Commvault exec joins Pure Storage as EMEA channel chief
Matthieu Brignone joins the all-channel, all-flash storage firm to drive partner success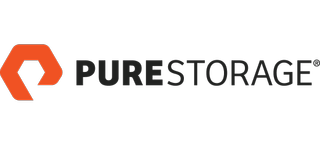 Pure Storage has appointed a new head of EMEA and channel in the form of Matthieu Brignone, who brings with him more than 20 years of industry expertise.
Brignone joins the firm, which only sells through the channel, from Commvault where he was country manager for France. Prior to that he held roles at Cisco, HP and Trend Micro among others.
In his new role, Brignone will be charged with increasing sales participation and growth as well as ensuring greater partner profitability. A key focus will be building on the strong momentum the firm has gained in EMEA in the last year, according to Brignone, who said "It is a very exciting time to be joining the Pure team."
"One of the reasons I joined Pure was the ability to be different. I was interested in the mindset … We can be disruptive, in products, [go-to-market and more]," he said during a press session.
Brignone will report to Michael Sotnick, vice president of partners, services, and business development at Pure Storage, who sang his praises when commenting on the appointment.
"Matthieu brings considerable leadership experience to this position and I am looking forward to working with him as we continue to grow our partner relationships in the region," he said.
"EMEA is an important market for Pure Storage, so our channel chief has a crucial role in developing and nurturing partners as part of the Pure family."
Brignone joined the company four weeks ago and has spent the majority of his time thus far meeting various key stakeholders so he can digest feedback before making any changes. "I am very lucky, I have a good team," he added in response to a comment about the art of leadership involving the ability to surround yourself with good people and those with complementary skills.
James Petter, Pure Storage's vice president of EMEA, added: "Being a 100% channel-focused company, partners are critical to our success. It was therefore crucial that we found the right leader for this role. Matthieu's experience in both international sales and partner leadership roles as well as most recently a country manager, made him an obvious choice to lead our team into another ambitious and transformative year."
Stay up to date with the latest Channel industry news and analysis with our twice-weekly newsletter
Maggie has been a journalist since 1999. She started her career as an editorial assistant on then-weekly magazine Computing, before working her way up to senior reporter level. After several years on the magazine, she moved to 'the other side of the fence' to work as a copywriter for a marketing agency, writing case studies and working on ad and website copy for companies such as eBay, Dell, Microsoft and more. In 2006, just weeks before IT Pro was launched, Maggie joined Dennis Publishing as a reporter. Having worked her way up to editor of IT Pro, she was appointed group editor of Cloud Pro and IT Pro in April 2012. She became the editorial director and took responsibility for Channel Pro, in 2016. Her areas of particular interest, aside from cloud, include management and C-level issues, the business value of technology, green and environmental issues and careers to name but a few.
Stay up to date with the latest Channel industry news and analysis with our twice-weekly newsletter
Thank you for signing up to Channel Pro. You will receive a verification email shortly.
There was a problem. Please refresh the page and try again.