NEC sells Enterprise Solutions business to Getronics
150 staff change desks but business as usual for channel partners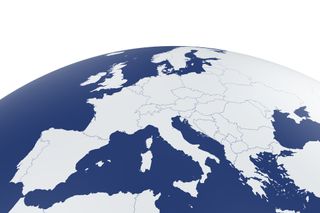 ICT Services group Getronics has taken over NEC Enterprise Solutions' direct sales and service businesses in four European countries.
The deal includes the transfer of businesses in the UK, Spain, Portugal and Switzerland for an undisclosed financial settlement.
Getronics has also signed a long-term business partnership agreement to distribute NEC's portfolio of Enterprise Communications products in what Mark Cook, managing director of the Group Board of Getronics, says is "effectively an acquisition" deal which adds roughly 1000 customers to Getronics.
The firm already performs a similar function for Samsung's enterprise customers and holds global master service contracts for a several larger technology companies including Cap Gemini, T-Systems and HP.
Cook contends that many tech companies are increasingly keen to outsource non-core functions like maintenance and support: "We think we are better at it then they possible are," he says, but stresses that the deal will welcome the 150 NEC staff moving across to join Getronics' 4000 staff, with Cook stating that the firm is "not looking to restructure or make redundancies."
Although the 130 year old company and built its strong reputation on break and fix services, Cook says it is expanding past its traditional focus highlighting its cloud, collaboration and unified communication products as a "great opportunity" for upsell into its traditional maintenance focused customer base.
For channel partners that rely on NEC Enterprise solution staff for assistance, Cook stresses that there would be no change in contract terms and the same NEC staff that were there last month, "…will be there next month".
Commenting on the deal, Paul Kievit, VP, enterprise vertical for NEC Europe adds: "Our channel-centric approach allows us to focus on the development of new systems and applications, enabling us to offer a wide range of cutting-edge solutions."
In April, NEC annouced that it had posted a profit of 30.4bn yen ($308m), reversing a loss of 110.3bn yen a year earlier. The upturn follow a turbulent 2012 when the company announced plans to cut 10,000 jobs, or about nine percent of its global workforce and offloaded its computer business into a joint venture with Lenovo Group.
Stay up to date with the latest Channel industry news and analysis with our twice-weekly newsletter
Stay up to date with the latest Channel industry news and analysis with our twice-weekly newsletter
Thank you for signing up to Channel Pro. You will receive a verification email shortly.
There was a problem. Please refresh the page and try again.