Government to test social media identity verification
Critics think method could actually increase cases of identity fraud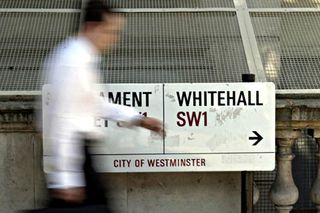 The Government Digital Service (GDS) is testing the use of social media accounts to verify the identity of people using government services to stamp out the risk of identity fraud.
Currently, the service called verify uses personal information such as a person's credit history or electronic passport details to verify the identity of someone accessing the services, but it doesn't work for everybody, the GDS explained.
It decided to test the use of social media and discovered that the system's ability to identify adults would increase by nine per cent if social media was used, while for 16 to 25-year-olds, this would increase by 38 per cent.
"Our research suggests that people appear to be becoming more amenable to using online activity verification and allowing certified companies access to their personal online accounts to acquire a verified identity that gives safer, faster access to government services," said the GDS's Industry Engagement lead Livia Ralph wrote in a blog post.
However, not everyone agrees the methods of using social media accounts to verify identities is safe, despite it being a 'compelling' way of making sure the person accessing services is who they say they are.
"In theory, the government's idea of using social media accounts as a means of authenticating a consumer's identity is compelling after all, the vast majority of the population is now signed up to one or more of Facebook, Twitter, Instagram, etc.," Lee Munson, security researcher at Comparitech.com said.
"In practice, however, I am concerned that the increasing use of social sites as proof of identity could actually lead to an increase in identity theft. Given how many people re-use simple, easy to guess, passwords across all their online accounts, it would only require a data breach at one large social media company to leave an awful lot of people in big trouble."
He suggested that if the details were stolen, not only could criminals access the person's social account, but they could also use the details to access government portals to and falsely claim for benefits or apply for a new driving licence under the victim's name, for example.
"While using social accounts to prove who you are to other types of website may be an effective means of authentication, I for one would not trust an association between my Twitter account and the HMRC account I use to pay my taxes," Munson continued. "Instead, I would actually feel far more secure doing things the old-fashioned way, sending documentary proof of who I am via snail mail which is a totally secure alternative isn't it?"
A daily dose of IT news, reviews, features and insights, straight to your inbox!
A daily dose of IT news, reviews, features and insights, straight to your inbox!
Thank you for signing up to ITPro. You will receive a verification email shortly.
There was a problem. Please refresh the page and try again.