Channel Q&A: ASL Group Managing Director Mark Garius
Print industry veteran Mark Garius tells us about building his own successful business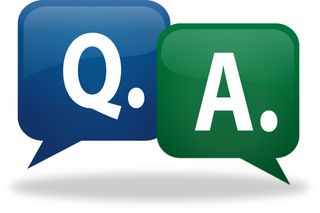 What has been your journey to MD of ASL Group?
I started as a New Business salesman for Xerox in 1980 after graduating and I'm still in the industry 35 years later.
I survived Xerox's sales attrition – around 90 percent was the run rate then – and moved into HQ in marketing. Eight years later I was running the Business Planning team, reporting to the Board. I saw the opportunity to join Toshiba to run marketing and had seven great years, but got poached by Danka to run their international marketing operation.
Toshiba approached me to run the business that I had left four years earlier – and I agreed, provided that we could acquire other businesses and I would have sufficient autonomy to get on with it. True to their word, Toshiba Japan let my team and I get on with it and we grew the business from £30m to £75m by organic and acquisitive means. We bought nine businesses and made nine owners very wealthy – and that's when I decided I wanted to do my own thing. I left Toshiba after seven years and ended up buying ASL five years ago with my business partner and a Venture Capital funder.
We've been on a growth path since with six acquisitions so far and have built a £15m reseller – with more acquisitions planned.
What has been your best moment in business?
I've not had a "George Best, where did it all go wrong?" moment, so the best ones so far have been watching people exceed their expectations and develop into better managers. Sometimes they've developed to the point where they move on – which is annoying but ultimately, it's a better way to do it than holding people back in the hope that they stay!
What was your biggest regret?
Not planning my exit from Toshiba to do my own thing more carefully. I knew I wanted to escape the boundaries of "corporate life", but didn't sort out the post-exit plan well enough. I probably wasted two years – but I learnt a lot about what I didn't want to do – so maybe it wasn't wasted.
What is the best business advice you have ever been given?
Bite off more than you can chew – and then chew like crazy!
Which company (other than yours) do you admire the most and why?
I'm going to pick one in our industry, not the usual "name". It's a company called Arena, based in Yorkshire. They are very similar to ASL, except they did it the hard way. They started with six partners based out of a caravan more than 20 years ago and built an £18m quality reseller business. I admire the way they've built it from the ground up, rather than borrow from banks/Venture Capital funders to short cut the process.
Which CEO do you believe has done an outstanding job? Why?
Here I am going to be predictable. I just don't know how Richard Branson does it, but he does and he keeps doing it. So many people in business succeed once, write a book and think they know the secret. Succeeding over and over again is a true stroke of genius.
What is the single biggest issue facing the channel in 2015?
Manufacturers who think that slashing service prices and promising quality service levels is a sustainable strategy – it devalues the service that we give, damages the industry's reputation and ultimately annoys the customer because the service delivered will be poor.
What's next for ASL Group?
We plan to continue to deliver excellent customer service and comprehensive product ranges, grow organically and acquire where it makes sense. And, of course, have fun doing what we do.
Founded in 1991, Automated Systems Group Ltd is one of the largest independent reprographic and print solutions suppliers in the UK. It services 5000 customers across East Anglia, the Midlands, London and the South East of England, with offices in Cambridge, Great Yarmouth, Milton Keynes, Solihull and Central London.
Stay up to date with the latest Channel industry news and analysis with our twice-weekly newsletter
Stay up to date with the latest Channel industry news and analysis with our twice-weekly newsletter
Thank you for signing up to Channel Pro. You will receive a verification email shortly.
There was a problem. Please refresh the page and try again.