Symantec and McAfee gain retail exclusivity at Dixons
Six rivals dropped as retailer aims for "insightful shopping experience"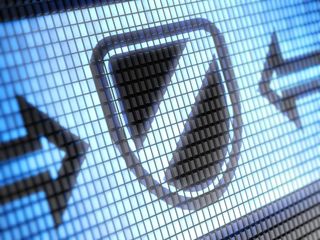 Retail giant Dixons Retail plc has ditched six antivirus vendors, leaving just the Intel-owned McAfee and Symantec's Norton brands on shelves at the majority of its 1300 stores. The consolidation of internet security software available through retail will drop products from Trend, GFI, Webroot, Kaspersky, Bitdefender and AVG.
In a statement from McAfee, the security vendor describes it as a "move designed to simplify the selection process for Currys and PC World customers, whilst improving their overall shopping experience by providing them with a choice of key internet security products".
In the past, anti-virus vendors have given away huge margins to tempt Dixons Retail to stock product on its valuable shelf space. Details of a financial deal that has resulted in the reduction of choice from the shelves of the UK's largest high street software retailer were not clarified.
Ryan Sambridge, category manager (software), Currys and PC World comments: "Currys and PC World are the UK's leading retailers in terms of the Internet Security market and, befitting our status, we want to offer customers the best most insightful shopping experience. We have therefore included one of the most recognised Internet Security brands within the UK …McAfee offer high-end, high-quality products that complement our aims and our focus on the customer."
However, the exclusivity for Symantec and McAfee does not extend to online sales. According to a spokesperson for GFI which sells its Vipre range through Dixons, "We have had a relationship for 18 months and it is continuing. We may have had a few in-store promotions but we focus on internet sales and our 2013 range will be carried online by both PC World and Currys from November."
Stay up to date with the latest Channel industry news and analysis with our twice-weekly newsletter