McAfee hails partner profitability
McAfee top partners outstripping market; increased adoption for partner programme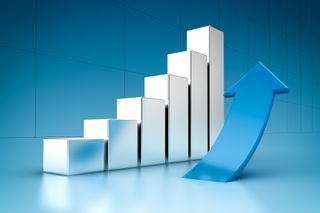 McAfee has announced its top partners are growing at three times that of the security market.
Speaking at its EMEA Partner Summit, McAfee said that its largest partners grew 23 percent over the last year; approximately triple the six to eight percent growth rate of the global security market.
"We had great momentum last year, it was a great year for our portfolio," says Gavin Struthers, SVP of McAfee's worldwide channel.
"If you look at our top 20 partners with a base of at least a million dollars and growing above 20 percent, 73 percent growth is just phenomenal; I've never seen this type of success in the 12 years that I've been in the company.
He adds: "If partners double down with McAfee, and especially for the named partner community, we declare they will grow above market and grow double digit and the data supported that last year."
The adoption of the company's partner programme was also shown to have grown in the last year, surpassing $3m in McAfee rewards payout and showing double digit commercial and new business growth. The 2012-2013 EMEA figures showed a 63 percent increase in the number of opportunities registered, a 110 percent increase of the number of actual orders placed against deals registered and a 153 percent total bookings increase.
Partner Summit
The Partner Summit, which ran last week in sunny Marbella, was attended by the company's regional VPs and by 140 partners from more than 30 countries, in a mix of retail and distribution. It touched not only on McAfee's channel strategy but also on the broader security market challenges such as BYOD, shadow IT and security as a boardroom concern.
McAfee said it has focused on simplifying its security portfolio and on achieving growth while reducing its partner numbers. Though now part of Intel, it runs its own partner programme while sharing some partners with its parent company and collaborating tightly on the distribution front.
"Instead of going really broad, we go deep and offer a broader portfolio. We think our success over the last couple of years is coming from that strategy," says president of EMEA, Gert-Jan Schenk, who acknowledges that this approach over the last four years may be perceived as a little different. "We believe the effectiveness of security improves as the relationship and intimacy between a vendor and supplier tightens."
Any rumblings that Intel may be dropping the McAfee brand this year were swiftly denied by the McAfee team in Marbella, who described the speculation as 'hasty' or as stemming from a lack of branding clarity. While signage, portal and business card branding is likely to change this year, the red shield will still be prominent, it says.
Indeed, Schenk describes Intel Security as a dedicated business unit for security, under which McAfee remains both as a fully-branded subsidiary and as a proactive collaborator on joint Intel Security solutions.
The exec also notes that Intel invested in security because it's the enabler of the next wave of computing. "The word of cybercrime is so intense that I think it was the right decision for Intel," he comments.
Managed services
David Small, McAfee VP of channel in EMEA, says he looks upon the firm's 2013 achievements, including demand generation kits, co-branding programmes and quicker deal registration, with some satisfaction. "Our next goals involve teaming plans between McAfee and a partner around a specific customer or project, as well as a push into managed services," he says.
Embracing managed services is also a priority for McAfee. The company has no ambition to create its own managed service, but it's looking for partners to step-up to the plate. A SaaS-based offering has been available to partners for some time and in February the company launched a pay-as-you-go hardware model, which has received good feedback from partners.
"In the UK, we've seen demand for managed security services and have seen that shift in the market from on-premise into the cloud," comments Spencer Starkey, UK & Ireland regional channel director. "Our partners are good at executing on-premise but not as strong on managed security. Educating our partners and having a deeper discussion with them is key."
Starkey says it's about more than just launching the programme, as McAfee needs the partners to support it. "The partners have to have some understanding and willingness to deliver this. We've had a lot of interest from partners that are not in the security business but have the datacentre and deliver things like ERP solutions."
Overall, Struthers sees security as a necessary and massive opportunity for McAfee partners. "By 2020 there will be 200bn IP addressable devices on the compute fabric. That equates to 27 devices per person in the world and the ability to protect that will be very important."
Stay up to date with the latest Channel industry news and analysis with our twice-weekly newsletter
Stay up to date with the latest Channel industry news and analysis with our twice-weekly newsletter
Thank you for signing up to Channel Pro. You will receive a verification email shortly.
There was a problem. Please refresh the page and try again.