Code42 courts IT security channel
Code42 on lookout for security VARs after expanding SaaS offering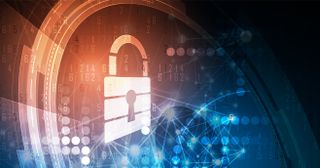 Data protection vendor Code42 is extending its reach into the security market, prompting a search for specialist partners.
While endpoint data protection is still fundamental to the business, the firm's EMEA managing director Andy Hardy says Code42 has realised it's in a valuable position to address its customers' security concerns around the flow of data between devices and file sharing sites.
"The idea of simply backing up the data on these devices is important, but there's a realisation that there's a lot of urgency around the security issue," he tells Channel Pro.
"We have this repository of everything that is, or has ever been on all of the client devices – and because the security threats have become more and more challenging, it gives us an additional source of security intelligence."
Hardy acknowledges that blocking employees from online file sharing sites like Dropbox is problematic, as their use becomes more widespread within the enterprise – which raises concerns around the security of the data leaving the organisation.
"There's a new world where, because of Dropbox, Google Drive, OneDrive, it's really easy to move files out of the enterprise but there's a need to police that," he explains.
"We have eyes on what data is changing on the device…we can see what data has been changed or deleted or moved. There's an understanding from customers that the ability to monitor that is very valuable, so we're increasingly focusing on bringing that security value to our customers."
In addition, the Minneapolis-based vendor will be announcing a raft of new security tools in its next product release, including cloud connectors for third party apps such as Dropbox, Google Drive and OneDrive.
As a result, Code42 is looking for new security VARs to take its SaaS-based offering into the enterprise.
"We haven't been doing a good enough job of finding the right channel partners who can help us take that story to market because we haven't been focused on the security benefits of our technology," says Hardy.
"We want partners that can take us into opportunities with customers with hundreds or thousands of seats."
Code42 landed in the UK in 2013 and launched its partner programme the same year. Its channel business grew 2.5 times in 2014, with the overall business growing at 106 percent.
"The default in Europe is to drive sales through channel, because we reach the market more effectively that way," says Hardy, who adds that the only time the vendor sells direct is on multinational deals with purchases in multiple geographies.
He continues: "We support the partner for the lifetime of the deal; we have a 99.7 percent renewal rate and that's very important because that means the recurring nature of the sale is quite secure."
"The margin stays the same in years two, three, four, five," adds Jon Brooks, Code42's director of UK sales.
The firm has 37,000 paying customers worldwide including Salesforce.com, Adobe and Lockheed Martin.
Stay up to date with the latest Channel industry news and analysis with our twice-weekly newsletter
Christine has been a tech journalist for over 20 years, 10 of which she spent exclusively covering the IT Channel. From 2006-2009 she worked as the editor of Channel Business, before moving on to ChannelPro where she was editor and, latterly, senior editor.
Since 2016, she has been a freelance writer, editor, and copywriter and continues to cover the channel in addition to broader IT themes. Additionally, she provides media training explaining what the channel is and why it's important to businesses.
Stay up to date with the latest Channel industry news and analysis with our twice-weekly newsletter
Thank you for signing up to Channel Pro. You will receive a verification email shortly.
There was a problem. Please refresh the page and try again.