Intel Security overhauls partner programme
Intel Security unveils changes to deal registration, tiered pricing and new partner levels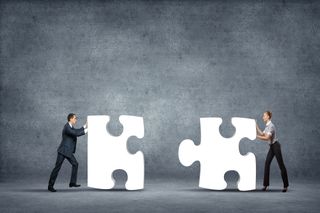 (Image credit: Shutterstock)
Intel Security has unveiled a raft of changes to its worldwide channel programme that sees the vendor throw out tiered pricing and re-name its partner classification levels.
The changes are part of an 18 month overhaul of the programme that began in October 2014 with the re-branding of the programme from MacAfee to Intel Security, and the decision to focus on just three competencies: Endpoint Security, Network Security and Security Management.
The vendor says its goal is to simplify the programme and more importantly, it adds, increase profitability for its partners.
"The whole focus of the programme enhancements that we're announcing today is about making sure partners retain good margin," says David Small, VP of Intel Security EMEA.
One of the most notable changes to the programme is the re-naming of the previous Elite, Premier and Associate levels in line with the more common industry standard of Platinum, Gold and Silver.
This, says Small, follows partner feedback that the labels weren't clear to customers, who struggled to differentiate between the levels. "We've taking the opportunity as we're going through this evolution to re-name [them], and use the metal classification, which is much more standard in the industry," he explains.
Partners will be automatically transferred over to the equivalent level in the new programme, he says.
Changes to programme
This second phase of changes – which goes live today – also includes a re-vamped deal registration system. Partners are rewarded based on their partner programme level, by limiting deal registration to one partner per each approved partner-found sales opportunity. This also simplifies the deal reg process by consolidating everything into one registration form, adds the firm.
"From the response from our partner conference, the realisation that there's a clear reward for bringing business to us, working with us," says Spencer Starkey, Intel Security's UK&I channel manager. "We're trying to protect that margin for them. It was working previously, but this has sharpened the pencil."
Elsewhere, Intel says that removing tiered pricing allows it to reallocate funds "to more profitable offerings that improve retained margin."
The vendor has also introduced a new teaming plan for partners that it says have committed to building a practice around its products, and add their own value to Intel Security-found deals. It's an area, admits Small, that the vendor hasn't "been particularly good at" in the past.
Intel says it will offer deal protection to partners that can provide business or technical value on Intel-found opportunities, with a payout increase to a standard margin of 15 percent.
Says Small: "We recognise now there are two boats of new business: One, the partner brings it to us through deal registration, or we bring it to the partner – teaming plan. Both offer exclusive discounts to the partner community."
The firm says it has also changed its incumbency advantage to provide additional incentives for partners by increasing their discount as the partner level rises, and automatically rewarding resellers for renewals.
"It's a recognition that to get a new customer is hard work; it takes time and effort, and protecting them at the point of review," says the channel exec.
There's also more emphasis on the rules of engagement between the vendor and its channel in this phase of development. Explains Small: "We've declared [the rules] very clearly, and we need to make sure we enforce those rules…We have to hold each other accountable; it has to be a genuine partnership where there's responsibility on both sides."
Andy Woolford, VP of UK sales UK at Intel Security partner, the Herjavec Group, agrees: "Because it's in black and white now, there is this comfort factor…We know there's not going to be any ambiguity [over customers]."
George Neophytou, MD of Caretower, believes the rules are "a clear outline of what's expected from both parties."
Growth ambitions
The EMEA security market is currently worth $8bn, according to Canalys figures supplied by Intel Security's president for the region, Andrew Elder. Of this, he says, a whopping $6bn is addressable by Intel's tech portfolio.
The market is growing at 7.2 percent per year, but Elder is keen for partners to outpace the market with their growth: "You can imagine those partners aggressively moving in that space, they have opportunities for ten, twenty, thirty percent European growth in some cases," he says. "And some partners are experiencing exactly those types of numbers in terms of growth."
On average the firm's top 50 partners in the region are growing at more than 25 percent, says Small. "We are driving growth that's way beyond the market expectation," he comments.
Going forward, he says "it's about driving 2X and above the market rate; that's the aspiration I have for key partners, and that's all about taking market share."
In a sector where dozens of vendors are jostling for a slice of the action, Intel Security currently only has a 5.8 percent market share – however this makes it one of more prominent security vendors in the market. "The market is incredibly fragmented today," says Elder. "We're in a good positon in terms of ranking, but in a fairly small position in terms of market share. That's a tremendous opportunity for partners."
Further, Intel Security general manager Chris Young has stated that "by 2017 we need to be the number one security provider to over 80 percent of the world."
The firm – which has around 500 active partners in the UK – says the final phase of the programme's facelift will complete in January 2016, and will focus on reducing the cost of doing business with the vendor, thereby providing higher net margins for its distributors and resellers.
Stay up to date with the latest Channel industry news and analysis with our twice-weekly newsletter
Christine has been a tech journalist for over 20 years, 10 of which she spent exclusively covering the IT Channel. From 2006-2009 she worked as the editor of Channel Business, before moving on to ChannelPro where she was editor and, latterly, senior editor.
Since 2016, she has been a freelance writer, editor, and copywriter and continues to cover the channel in addition to broader IT themes. Additionally, she provides media training explaining what the channel is and why it's important to businesses.
Stay up to date with the latest Channel industry news and analysis with our twice-weekly newsletter
Thank you for signing up to Channel Pro. You will receive a verification email shortly.
There was a problem. Please refresh the page and try again.