Symantec Hosted Services upgrades recurring revenue for partners
Associate Resellers of managed email security services get a boost but will need to invest in training to gain 'Premium' status.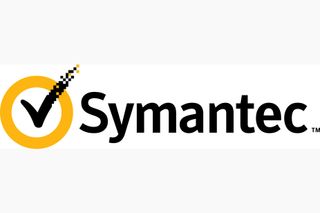 Symantec is to offer its European network of 1230 Associate Program partners a move to a recurring revenue model for the resale of its managed email services acquired through the $695m purchase of MessageLabs.
Acquired in 2008 and now under the Symantec Hosted Services brand, the firm claims MessageLabs has a 26 percent global share of the email security market and a growing portfolio of add-on such as encryption and archiving alongside standard malware and anti-spam filtering.
According to Katie Spurgeon, EMEA channel director at Symantec Hosted Services, the new scheme offers a good revenue stream for partners, "In the new Premium Associate Program our partners will receive a15 percent recurring revenue as customer renew their contracts."
Spurgeon confirms this tier will require a pre-requisite of investment in sales skills and product knowledge. The cost of this training was not available at time of press.
However, the entry-level Authorized Reseller program has minimal barriers to entry and provides a recurring 20 percent referral payment with the option of zero customer interaction for partners after a small remote setup procedure.
Symantec's programme structure provides scope from individual consultants, thorough systems integrators and larger ISPs with varying combinations of customer ownership, support and maintenance permutations.
Although Symantec's claimed market share dwarfs rivals such as Google and its partner Postini, the bulk of its users are still generated through ISPs and white-label implementations of MessageLabs technology. This indirect customer contact lessens the chance of Symantec making additional value added sales directly to end users.
The strategy to strengthen its own resale channel will allow more complementary products from Symantec to reach its target customers without interference from larger service providers who may maintain competitive Software as a Service offerings.
Symantec has already grown the original 800 strong global MessageLabs partner community to more than 1500 in EMEA alone. Spurgeon envisages email security as the bait to lure the bigger fish of wider adoption of SaaS from Symantec.
"We are working on it and evolving to put together complete solutions," explains Spurgeon, who highlights areas such as data storage, backup and end point security as logical value added sales on top of "simple" managed email services.
Symantec growth of its Hosted Services Partners will initially target its existing EMEA network of over 40,000 Symantec resellers across the region.
Stay up to date with the latest Channel industry news and analysis with our twice-weekly newsletter
Stay up to date with the latest Channel industry news and analysis with our twice-weekly newsletter
Thank you for signing up to Channel Pro. You will receive a verification email shortly.
There was a problem. Please refresh the page and try again.