Making the leap from VAR to MSP
The reasons to move to managed services are compelling, but it's not something that can be done on impulse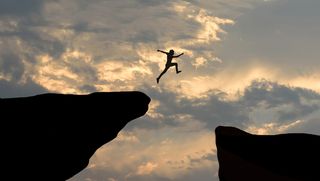 (Image credit: Shutterstock)
There are numerous benefits to the managed service provider (MSP) approach, including peace of mind from not having to manage IT services, greater uptime, more end user productivity and straightforward billing. As a result, value added resellers (VARs) across a broad variety of industries are beginning to embrace a service-centric relationship with their clients. For customers, choosing to work with an MSP means they avoid installation and maintenance headaches. They also avoid diverting resources towards laborious IT support tasks or ad hoc break/fix reseller charges. Software as a Service (SaaS) is perhaps the most obvious example, in that it replaces intermittent, non-recurring sales transactions with continuous, subscription-based application services.
A greater demand for MSPs means a larger supply. On the provider side, a number of resellers are also choosing to become MSPs –and for many good reasons beyond market share.
Why become an MSP?
The reasons for becoming an MSP are compelling, as it enables a predictable, recurring revenue stream; deeper engagement with clients, as well as a trusted advisor relationship that, in turn, generates more business opportunities. The standardisation of MSP solutions across all clients also simplifies purchasing, deployment, and support.
Making the MSP leap
While the reasons for making an MSP transition are numerous and attractive, resellers need to recognise that transition can also involve challenges. Resellers typically offer cybersecurity solutions from multiple vendors, which can make consolidating into one solution complicated. Among the challenges are logistics and licensing hurdles, other unpredicted costs, as well as different renewal frequencies across different product types (eg backup and cybersecurity) that call for a la carte transactions by renewal date.
Resellers must bridge the gap between delivering services to clients who buy software licenses and becoming an MSP that owns all licenses. New MSPs may need to purchase a remote monitoring and management (RMM) tool to expedite rollout and management, but then bear the risk of upfront capital outlay for license ownership as they replace one product at a time over an extended period.
Easing the transition
Taking the first few steps toward becoming an MSP can seem daunting. Here are seven ways to smooth the transition:
1. Identify a solution that deploys in seconds and runs alongside existing endpoint software. This introduces customers to the inherent MSP benefits without having to uninstall their current solutions. Simultaneously, it lays the groundwork for new processes and workflows.
2. Offer flexibility to switch customers to a managed service one at a time. Easing the pain and risk of adopting a managed service model ensures MSPs can roll out a new application, such as managed next generation endpoint protection, within the timeframe that makes the most sense to clients and at a desirable scale and cost.
3. Avoid solutions that use on-premise hardware. Small agents can deploy in seconds without disturbing existing solutions.
4. Look for low-risk monthly billing and invoicing, so you only have to pay for licenses you actually use.
5. Adopt a cloud-based approach that doesn't need version upgrades, which will reduce costs and boost customer satisfaction.
6. Find a comprehensive array of services, such as competitive margins, recurring revenue, lower operational costs and innovative enablement tools to achieve success.
The light at the end of the tunnel
VARs should not underestimate the importance or core business worth of establishing an ongoing service relationship with clients. Offloading the management of a company's infrastructure to experienced MSPs allow businesses to redirect their focus without IT interruption.
The marketplace is seeing a major shift in business spending patterns. Moving to an MSP model can open up a vast range of business opportunities, but it's crucial to partner with vendors who understand and mitigate the challenges this evolution entails. Making the transition, with the inherent challenges in mind, will ensure more organisations turn over IT functions to MSPs, freeing internal staff to focus on strategic IT projects. At the end of the day, the most important aspect is showing clients that the transition to managed services will result in lower total cost of ownership and greater value to business operations.
Adam Nash is EMEA sales manager at Webroot
Stay up to date with the latest Channel industry news and analysis with our twice-weekly newsletter
Stay up to date with the latest Channel industry news and analysis with our twice-weekly newsletter
Thank you for signing up to Channel Pro. You will receive a verification email shortly.
There was a problem. Please refresh the page and try again.