Four key benefits Zero Trust can bring to your channel firm
Clients need strategic partners rather than those who just throw buzzwords into their sales pitches, claims Scott Walker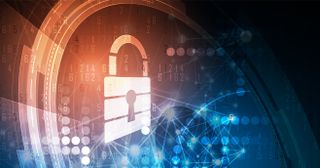 The IT industry has long had a problem with buzzwords, with marketing teams latching onto the latest trends and using them to push their products as 'the next big thing'. It's even more pronounced in cyber security, where buzzwords can be backed up with a dose of fear, uncertainty, and doubt over new threats.
As a result, it can be difficult for buyers to parse the genuinely valuable solutions from those that simply have the latest buzzwords thrown into their sales pitches. This makes it more challenging for partners to decide which solutions to bring into their portfolio and can also make it more difficult for them to cut through the noise and sell successfully.
Zero Trust is one such trend, providing increased assurance that only trusted identities are able to access critical networks, systems and data. It's become particularly beneficial as organisations must now deal with a largely remote workforce that falls outside the scope of normal processes.
However, there are a few barriers to implementing this model that may have some organisations holding back. Nevertheless, there's a real opportunity for channel firms in adding Zero Trust to their portfolio. While Zero Trust is time and resource-intensive, the value that it adds can make taking the plunge more worthwhile. Based on our experience with our growing channel community, here are four real-world outcomes partners can achieve if they invest in Zero Trust.
Establishing strategic value
Partners should be striving to create strong, long-term strategic relationships with their clients rather than simply selling products on a transactional basis. Establishing a role as a trusted adviser can vastly improve customer retention and the lifetime value of a customer.
Zero Trust is ideally suited for forging or strengthening this relationship. Partners have an opportunity to play a major role in the delivery of the Zero Trust model, which will impact the wider security strategy, providing further opportunity to establish their credibility as a trusted adviser and deliver more value.
Increasing the share of income
Zero Trust is not a specific, singular product, but a framework incorporating technology across five main areas: people, data, devices, networks, and workloads. All of these areas are supported by a process of continual improvement that delivers visibility and automation.
This means that helping to deliver a Zero Trust model creates a huge opportunity to influence and support the wider security strategy of the organisation. Partners with the right services and solutions can significantly increase their share of wallet by providing all the products and services the customer needs to continue on their Zero Trust journey.
Establishing 'ZTaaS'
Zero Trust is not a "one and done" type of solution that can be delivered and signed off but is a project of continual improvement. Because it spans multiple pillars of technology, channel partners can establish an MSP agreement that delivers service engagements across their portfolio.
A Zero Trust as a service (ZTaaS) package will both provide the partner with multiple, repeatable streams of revenue, and ensure that the customer has access to best of breed, marketing leading solutions.
Safeguarding gross product margins
Achieving and maintaining high gross product margins is always a challenge when rivals are offering competing bids offering like-for-like comparison or undercutting on price.
The powerful differentiator created by becoming an established, strategic adviser ensures that channel partners are shielded against competing bids that are sold on price alone. The more involved a partner is in the Zero Trust project, the more strategic and financial sense it will make for the customer to expand the existing relationship rather than explore competing bids.
Seizing the opportunity
Zero Trust has a huge potential global market, with the majority of security teams planning to adopt the model in future, and many already implementing a framework. Business needs have, of course, changed drastically in recent months due to COVID-19, and the model's ability to manage user authentication has become more important for dealing with remote workforces.
Organisations need strategic partners that can genuinely deliver the technology, services and expertise needed to implement a successful Zero Trust model, rather than those that are simply throwing the latest buzzwords into their sales pitches. Partners equipped to meet these needs have a powerful opportunity to create and maintain highly valued and long-lasting strategic relationships.
Scott Walker is senior director for channel and alliances for EMEA at Illumio
Stay up to date with the latest Channel industry news and analysis with our twice-weekly newsletter
Stay up to date with the latest Channel industry news and analysis with our twice-weekly newsletter
Thank you for signing up to Channel Pro. You will receive a verification email shortly.
There was a problem. Please refresh the page and try again.