These are the companies offering free software during the coronavirus crisis
Rounding up the free trials, discounts and giveaways to help businesses and public sector bodies weather the storm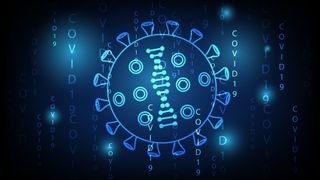 (Image credit: Shutterstock)
The escalating COVID-19 outbreak has already changed the way we work and live in significant ways, with countries under lockdown, supply chains disrupted and businesses in the midst of an economic crisis. A plethora of tech companies have stepped up, however, to help in ways that only they can, whether it's by supporting other businesses or the emergency services as they struggle to contain the crisis.
Be it security software to protect medical teams from cyber security threats, or providing access to workplace apps to ease employees working from home, tech companies are rising to the challenge. We've rounded up some of the best offers that organisations and workers can take up today as the coronavirus crisis continues to escalate.
*NEW* Six weeks of RotaCloud's staff management software
RotaCloud develops software to help organisations manage their workforces with tools overseeing attendance to holiday requests
RotaCloud is offering a six-week trial of its scheduling and attendance tools for businesses who are looking for software to help manage their employees' return to work.
With businesses starting to reopen, the company's rota planning and team management modules, among other features, may assist some businesses in implementing measures such as staggered shift times. Organisations can apply for a trial through RotaCloud's COVID-19 page.
*NEW* Free Twilio video conferencing for critical organisations
Twilio offers a cloud-powered video messaging platform for businesses to make and receive calls
Organisations critical to supporting the COVID-19 fightback, including healthcare and education providers and nonprofit organisations, can sign up for three months free use of Twilio's video communications platform.
So long as organisations sign up before 30 June, they can take advantage of a hub that gives workers the tools to communicate with each other at work while maintaining social distancing measures. Eligible companies can register for the service through Twilio's website.
*NEW* Three months of employee insights courtesy of Peakon
Peakon is an employee insights platform that converts anonymised feedback into actionable insights for employers
Companies hoping to understand the effects of COVID-19 on their workforce can take advantage of three months' worth of questions specifically tailored around the pandemic.
Free use of the platform can give organisations an understanding of how their employees have responded to the changes, with workers given the opportunity to give feedback and offer their concerns. Organisations can register with the service for access to the software as well as the unique question set.
*NEW* Monitoring software and 1:1s with AppDynamics
AppDynamics is a Cisco subsidiary specialising application performance management and IT operations analytics
AppDynamics is giving new qualified customers free use of its application performance monitoring software with SaaS licenses available through 15 July 2020, as well as free 30-minute 1:1 meetings with a technical consultant.
Companies experiencing a surge in traffic on their websites and applications can make use of the software to monitor performance and the delivery of services. Companies can apply for up to 100 SaaS through the AppDynamics website.
Three-month license for BullGuard small businesses protection
BullGuard is a Danish cyber security firm focused on developing software for consumers and small businesses
BullGuard is offering its Small Office Security product free for three months to small business customers to ensure the business and its workers are protected.
The software is a cloud-managed endpoint security service that's dedicated specifically to small business needs. The package offers remote management functionality from a cloud-based dashboard, and makes it easy to manage up to 50 business devices from a central platform. Businesses interested in taking advantage of a three-month license can download the software from a dedicated web page.
45-day trial for ERP testing with Panaya Test Dynamix
The InfoSys subsidiary Panaya builds tools for testing the resilience of ERP systems of specific vendors such as SAP and Oracle
The ERP analysis and testing company Panaya is offering 45 days of free ERP testing with Test Dynamix, for customers with software developed by industry giants like SAP, Oracle and Salesforce.
Among the key features includes the capacity for businesses to test processes with automatic handover between users, as well as intuitive real-time dashboard with actionable insights. Companies can also take advantage of defect management tools. Businesses can register for the trial through the Panaya website.
Access to online cloud learning with Oracle
Oracle is a US-headquartered software company that sells tools and platforms engineered for the cloud
People keen to gain cloud certifications can take advantage of free access to Oracle's online learning content between now and 15 May.
While swathes of workers are in coronavirus lockdown, and some on furlough, it may be the ideal time to take on a course or certification. Users, developers, technical professionals, architects, students and professors will have access to more than 50 hours of online training, and six certification exams. This is in addition to high-quality video content, experts and recorded demos of hands-on labs. Users can get started by registering for an Oracle Single-Sign-On account.
Free mass-SMS messaging with Vibes Notify
Vibes is a mobile marketing company that provides a set of messaging and marketing tools to help businesses communicate
Essential businesses that need to stay open during the coronavirus pandemic can benefit from a free SMS messaging service through Vibes Notify.
The software aims to give large businesses the functionality to send SMS alerts for employees to notify them about essential updates relevant to their tasks, and the wider company. These messages can be distributed by location, internally en masse, or to several distinct groups of workers within a company.
Businesses staying open during the pandemic can register on the Vibes website to use the service for free, although no time scale has been outlined as to how long the offer will last.
90 days of free tools and services with IBM public cloud
The legacy computing giant has a sprawling presence in the industry, specialising in supercomputing, AI and the cloud
IBM is providing free tools and systems that span AI, data, security, integration, and video, among others, through its IBM public cloud platform.
A wide array of services are being provided free for 90 days, with a 'no-cost option' also on the cards for organisations, especially SMBs, struggling to adapt to travel and remote working restrictions. The industry giant's cloud platform is deployed by swathes of businesses to run their workloads.
Businesses can take advantage of these tools and services by signing up for each and every tool in turn on the IBM website.
Free AI software for NHS organisations with Darktrace
UK cyber security specialist Darktrace was established in 2013, and provides AI-powered cyber defences for a range of clients
With hackers posing an increasingly potent threat to organisations across all sectors, but especially in the NHS, Darktrace is offering its cyber AI software free of charge.
The software is commonly deployed to protect business systems from the increasingly complex and dangerous cyber crime landscape. Although there are few details as for how long NHS services can benefit from the AI cyber security service, organisations interested can fire off an email to the company for more information.
90 days of remote working collaborative tools with Klaxoon
Klaxoon builds remote conferencing and workplace collaboration tools to get employees adapting quickly to working remotely
For three months organisations can use Klaxoon's remote working platform for free as they get their workforce to adapt to remote working.
The platform features tools to enable employers to run meetings, organise workshops and manage projects remotely across all devices. Users can register their interest on the Klaxoon platform, and benefit from immediate access to three months of usage as well as data protection, webchat and support - all without providing payment information.
Free eLearning with CompTIA
Non-profit organisation CompTIA is a trade association that trains, upskills and issues professional certifications for IT workers
CompTIA is providing free 30-day licenses for the CertMaster Learn eLearning course for the CompTIA IT Fundamentals (ITF+) certification. This is a pre-career certification that helps students and those keen to switch careers understand whether or not they have the capacity to take on a career in technology.
The CertMaster Learn programme is a tool that can be tweaked to suit each individual's preferred method of learning, and includes a host of features tailored to suit different ways of learning. These span learning with flashcards, videos to outline key concepts and processes, as well as performance-based questioning, and analytics.
Enterprise security for the NHS with Kaspersky
The Russian-based cyber security company Kaspersky develops enterprise security products and antivirus systems for organisations
Medical organisations based around the world are eligible for six months of free product licenses for a swathe of B2B products that covers an array of security facets - from the cloud to Office 365 protection.
For six months, the firm's Endpoint Security Cloud Plus, Security for Microsoft Office 365, Endpoint Security for Business Advanced, and Hybrid Cloud Security platforms will be free for healthcare organisations. To obtain a license, representatives of medical organisations can contact local resellers or a local Kaspersky office directly.
ThousandEyes' Global Internet Outages Map
Founded ten years ago, ThousandEyes is a network monitoring company that develops software that analyses performance of local and wide area networks
A Global Internet Outages Map has been launched to provide a real-time visualisation for the state of the global internet health, based on ThousandEyes' insights.
With more and more of the workforce working remotely, fears are rising that pressures on the internet - from streaming services to workplace apps - may become too great. Anyone can use the service to gain a broad understanding of internet usage patterns, as demand for services climbs, by indicating when outages may be occurring, where, and which services are affected.
ImmuniWeb's treasure trove of free security tools
The web security ImmuniWeb develops AI and machine learning-based tech for app security testing and attack surface management
Businesses can apply for $500,000 worth of ImmuniWeb products to help migrate their employees to digital spaces. Eligible firms can use ImmuniWeb Discovery, ImmuniWeb On-Demand and ImmuniWeb Mobile Suite products to perform a host of tasks from assessing their attack perimeter to conducting audits of their web and mobile apps.
The offer's been extended to international companies or government entities in Europe, Canada or the US, and solvent businesses that have existed for the last two years in these regions. Companies must have made 30% of less of their revenues from online sales in 2019, and must expect 70% or more of their revenues to shift online in the second quarter of 2020 due to coronavirus.
Firms must email ImmuniWeb, describing their digital transformation demands, a list of their web or mobile apps, cloud or software as a service (SaaS) systems, and contact details. Governmental agencies fighting COVID-19, as well as suppliers of medical equipment and essential goods, can apply for fast-tracking.
Full access to Banyan's Zero Trust Security Platform
Banyan produces a flagship remote access platform for businesses in thrall to hybrid and multi-cloud environments
To help businesses through the global crisis, Banyan is offering companies free full access to its Zero Trust Security Platform. This product offers customers secure remote access for users and applications through a singular platform, which is also scalable.
The remote access system is designed to suit a multitude of environments, from on-premise to multi-cloud deployments. Newly-registered companies will be offered free usage of the Zero Trust system "for a limited time" to help them improve workforce productivity and reduce frustrations tied with virtual private networks (VPNs).
Six months of free Trend Micro Maximum Security
The multinational cyber security firm Trend Micro develops enterprise software for a wide range of systems including servers, containers and end points
Trend Micro has offered six months of free access to its internet security product Maximum Security for employees forced to work from home using their personal computers. This is in addition to a one-month trial for Maximum Security for mobile devices.
The Work From Home Assistance Programme gives workers access to the comprehensive security and antivirus software, which includes features ranging from ransomware protection to anti-phishing tools. Businesses can sign up with Trend Micro website directly to receive product download URLs that can then be shared among employees.
Collaboration software with Stack Overflow
The developers' Q&A site Stack Overflow gives programmers and coding enthusiasts a forum to learn and share their expertise
The basic tier of Stack Overflow for Teams, a collaborative learning environment for development teams within businesses, is being made free for an unlimited number of users through to 30 June 2020.
The tool helps people collaborate and share knowledge across their organisations, and empowers them to ask and answer questions directly relevant to the systems they're building and maintaining. Organisations can apply to use the service through the Stack Overflow website.
90 days of business insights with Panintelligence
The Leeds-based analytics company Panintelligence gives businesses insights, analytics and software to help with reporting
Small businesses in Yorkshire, England can apply for a full version of Panintelligence's flagship analytics suite for 90 days, which includes ten user licenses.
Eligible companies can use these intelligence, reporting and analytical tools to maintain a broad view of business performance, keep in the loop with key metrics like cash flow, as well as maintain communication between staff members. Businesses can leave their details with the Panintelligence website for a member of its software team to get back in touch with further details.
Digital mental health services for the NHS with Unmind
The workplace mental health and personal development platform Umind gives employees digital tools to manage their mental wellbeing
All 1.5 million NHS workers have been granted free access to Unmind's workplace mental health platform to manage their concerns and wellbeing during the COVID-19 crisis.
The platform will give any staff member with an NHS email address access to the suite of digital tools, which comprise learning and development programmes, relaxation tools, mental health assessments and insights, among other tools. Staff can register for free with the Unmind website, and no expiry date for access to these tools have been set.
Microsoft Teams for the NHS
The tech giant most known for its Windows operating systems also runs the Azure public cloud platform and develops enterprise and workplace software
NHS staff can make use of Microsoft Teams to communicate with one another through audio and video calls, as well as chats, during the coronavirus outbreak to share advice and updates on patients.
The unified collaboration and communication platform, which boasts a staggering 44 million users, hosts a range of business centric tools, and boasts a solid range of app integrations. NHS Digital is rolling Teams out to all NHSmail users, with organisations not using the NHSmail system also eligible for free access if they apply directly to Microsoft. They'll also have access to NHS Digital's NHSmail support platform for help with rolling out the platform.
Free VPN for 90 days with RingVPN
RingVPN offers an unlimited encryption service for secure and anonymous web browsing for a range of devices
RingVPN has made the first 90 days' usage of its flagship service free of charge, and suggests it may extend this offer if the business disruption continues beyond.
The company had been planning to launch its VPN service in May, but has brought forward the software following an explosion of questions and queries. RingVPN uses AES 265-bit encryption to protect connections across a range of devices and operating systems. Organisations can register to receive the initial three-month cost-free subscription through the RingVPN website.
Free file protection with Acronis until July
The Singaporean firm Acronis develops on-premises and cloud software for backup, disaster recovery and secure file sync and share, and data access
The cyber protection firm Acronis has made its Cyber Files Cloud product free to all service providers until 31 July 2020, so they can help clients transition to remote working.
The enterprise-grade file sync and share platform can be deployed by service providers to their client organisations to reinforce the transfer of files and data as workers migrate to working from home. Partners who are keen to take up the offer should approach their account manager with Acronis.
Three years of communications software with 3CX
The Voice over Internet Protocol (VoIP) company 3CX develops unified communications (UC) software for organisations of all sizes
All businesses and public sector bodies can take advantage of the standard edition of 3CX's flagship VoIP software free of charge for a staggering three years. Unlimited employees can be registered with the service, too.
The UC platform allows users to make and receive calls with a smartphone and web app, as well as communicate with colleagues. Firms looking to keep a clear line of communication with customers can also do so with a live chat plugin embedded into their websites. Organisations interested in registering for the free service can do so through a dedicated 3CX web page.
Free HR case management with Selenity
Selenity develops a range of cloud-based back-office software for organisations, spanning HR and finance to procurement and legal
Selenity is offering free access to a segment of its ER Tracker software, an HR case management system, to help businesses track staff absences due to COVID-19 infections.
The platform is designed to help HR professionals improve case compliance and turn HR policies into effective actions. The system features a variety of tools from document capture, to real-time monitoring and workflow management.
Large businesses with more than 500 employees can use ER Tracker CV-19 for a six-month trial period on a first-come, first-serve basis. The CV-19 addon is also being offered to its existing customers free of charge.
Free video conferencing with Lifesize
Lifesize is a video collaboration software developer that builds communication and productivity tools
Organisations impacted by the pandemic are eligible for an unlimited number of free licenses to use Lifesize's cloud-based video collaboration platform for six months.
The platform allows unlimited hosts, meetings and call duration for video conferencing so businesses can more easily transition their workers into remote working. It's compatible with iOS and Android as well as Windows and Mac devices, alongside in-browser functionality. Organisations of all sizes and all sectors are welcome to take up the offer, and can do so by singing up on the Lifesize website.
60 days of remote endpoint protection with Qualys
Qualys provides cloud security, IT and compliance services to businesses with real-time threat analysis
Remote workers can keep their devices secure with a 60-day free trial of Qualys' Remote Endpoint Protection service. The offer includes free instant security assessments, visibility and remote computer patching for corporate and personal PCs.
The Remote Endpoint Protection software identifies and inventories all remote endpoints with real-time visibility, ensures these devices are secure, and patches remotely with no impact to VPN bandwidth, among other features. Businesses of all sizes can apply for the 60-day trial by registering with the Qualys website.
Three months' use of Dashlane's premium password manager
The password and information security manager Dashlane builds a platform that doubles as a password repository and digital wallet
Dashlane is waiving the charge for the first three months of Dashlane Premium subscriptions for new individuals, as well as corporate accounts through Dashlane Business.
The service aims to boost personal and corporate security by storing passwords and other sensitive material including payment information in an online and desktop-based repository. Companies of any size or sector can use a Dashlane Business account for 90 days free of charge for an unlimited number of employees by registering with the website. Dashlane will also send discount codes for individuals who have already signed up to use the free version.
Get the ITPro. daily newsletter
Receive our latest news, industry updates, featured resources and more. Sign up today to receive our FREE report on AI cyber crime & security - newly updated for 2023.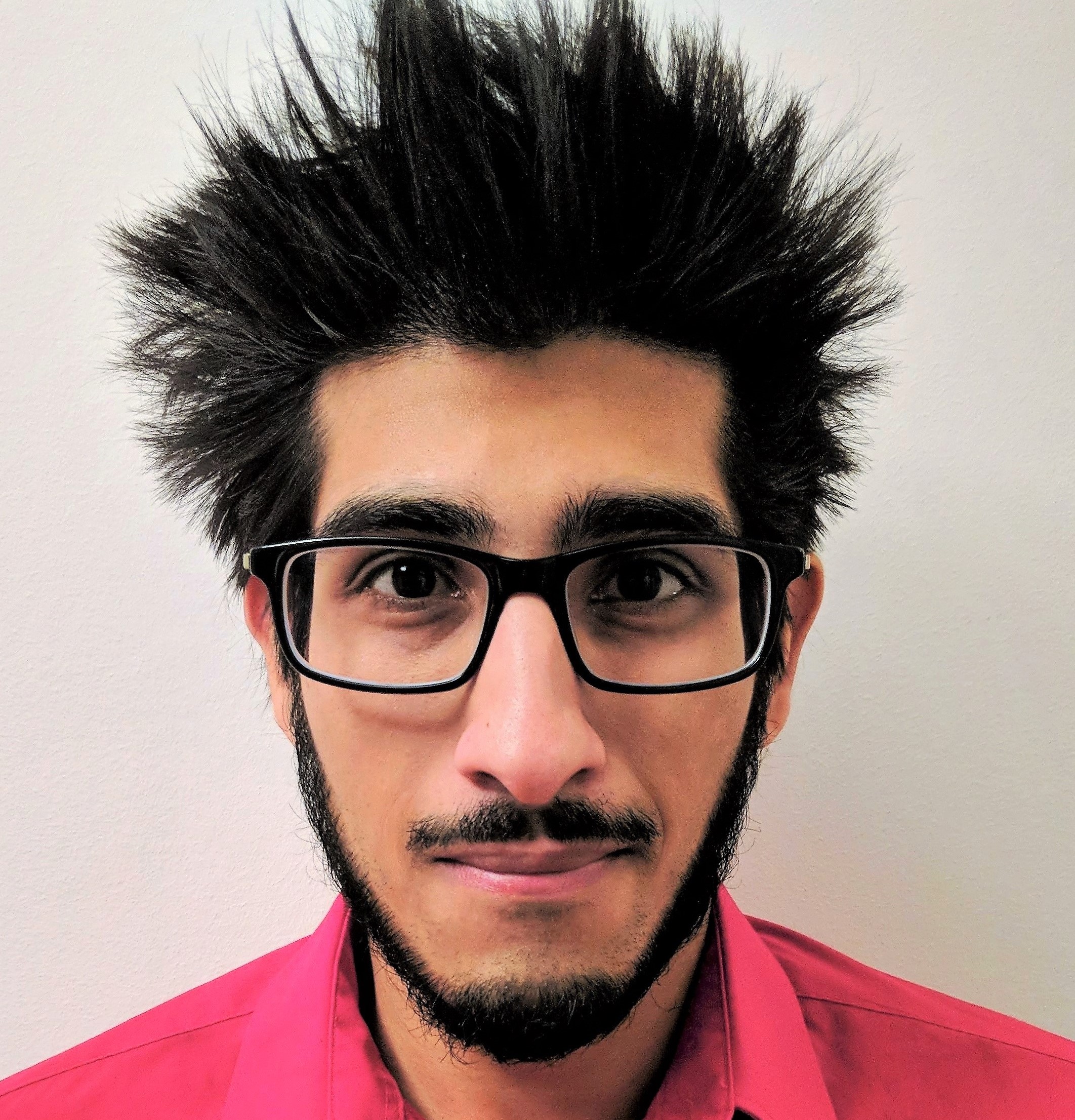 Keumars Afifi-Sabet is a writer and editor that specialises in public sector, cyber security, and cloud computing. He first joined ITPro as a staff writer in April 2018 and eventually became its Features Editor. Although a regular contributor to other tech sites in the past, these days you will find Keumars on LiveScience, where he runs its Technology section.