Ipswitch merges divisions to create one organisation
Ipswitch unifies network monitoring and file transfer divisions; launches new single channel programme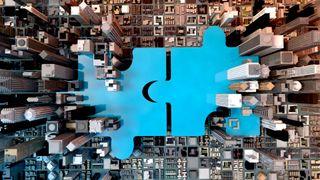 (Image credit: Shutterstock)
Ipswitch has unveiled its new corporate structure after consolidating the two sides of its business into one organisation.
The firm has merged its network monitoring and file transfer divisions, and folded the separate channel programmes into one new programme, PartnerSynergy.
The Massachusetts-based vendor had already recently unified its sales and marketing team, with each territory manager now working across both product lines.
"The natural progression was to unify the partner programme, which is something we've been working on since the end of Q4," Ipswitch's VP of international sales, Alessandro Porro, tells Channel Pro.
The programme will remain split into three tiers of partner: Gold, Silver and Authorised, with requirements, benefits and discounts now uniform across the product lines. If a partner is a specialist in one half of the portfolio they will get to keep their accreditation within the programme, but will have to undergo certification in the other product line.
According to Porro, Ipswitch's WhatsUp Gold partner programme on the network monitoring side was a more mature programme, claiming a comprehensive partner sales and technical certification process, which the firm says it is looking to replicate across the board.
"We have taken the best practices of each of the separate programmes and put them in the new programme," says Porro.
The vendor has also overhauled its deal registration programme. If a partner is certified and is working in a new business opportunity that they have created, Ipswitch will grant them an additional five percent discount, and if it's over a certain amount or has multiple products over the different lines, it will give them an additional discount on top of that.
In addition, Ipswitch has launched a new self-service learning management system where partners can access additional sales and technical courses. These are currently optional for partners, but the firm is looking at ways to add them to its future requirements for accreditation.
With vendors such as HP and Symantec separating their business units for more operational agility, Ipswitch says unifying the company will promote efficiency in the business.
According to Porro, Ipswitch CEO and founder Roger Greene noticed last year that there was an overlap in partners selling both product lines, and decided to investigate unifying the two distinct business units.
"Partners selling more than one product were contacting multiple people at Ipswitch, which doesn't make too much sense," he says.
Now instead of this siloed approach one person will handle the relationship with each partner for both sides of the business.
Ipswitch has around 150–200 "active and accredited" partners throughout Europe. Porro says with the exception of "very rare occasions" the firm sells entirely through the channel.
Its distributors are Arrow ECS for WhatsUp Gold network monitoring, and Infinigate for the managed file transfer business, which will remain the same for now.
Stay up to date with the latest Channel industry news and analysis with our twice-weekly newsletter
Christine has been a tech journalist for over 20 years, 10 of which she spent exclusively covering the IT Channel. From 2006-2009 she worked as the editor of Channel Business, before moving on to ChannelPro where she was editor and, latterly, senior editor.
Since 2016, she has been a freelance writer, editor, and copywriter and continues to cover the channel in addition to broader IT themes. Additionally, she provides media training explaining what the channel is and why it's important to businesses.
Stay up to date with the latest Channel industry news and analysis with our twice-weekly newsletter
Thank you for signing up to Channel Pro. You will receive a verification email shortly.
There was a problem. Please refresh the page and try again.