IBM promises 100x faster quantum systems by the end of 2021
Qiskit workloads which would normally take months to complete could be completed within just one day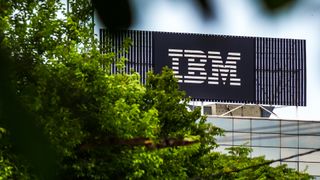 IBM's has added a new goal to its quantum development roadmap by pledging to speed up its quantum computing systems by an impressive 100x by the end of this year.
This means that Qiskit workloads which would normally take months to complete could be completed within one working day.
Although IBM didn't provide an exact date when the speed increase could be achieved, the company that it would "release examples of this progress over the course of the year". The goal is estimated to be met by the end of 2021.
IBM's quantum development roadmap, which was first unveiled in September 2020, aims to integrate quantum software progress with the goal of speeding up quantum processing power and delivering cloud-based services that any developer can use.
As well as 100x faster workload execution, the company also announced that its quantum systems will gain the ability to run dynamic circuits allowing an increased circuit variety and algorithmic complexity. This will become available starting next year.
Moreover, IBM added that, by 2023, it will implement technologies designed on OpenShift to work alongside its quantum computers, resulting in an improved quantum computing experience that will be available to a wider range of developers through the cloud.
RELATED RESOURCE
IBM Maximo 8.0: Moving to an integrated suite of applications
A report on the business benefits of the new Maximo solution
The tech giant's focus on accessibility means scrapping the need to learn a new programming language or run different codes on separate devices.
"We envision a quantum workflow such that different types of developers can work seamlessly in the same integrated cloud-based framework. We call this vision frictionless quantum computing, and our team is excited to announce the Development Roadmap toward this future – where software and hardware advancements in tandem will extend the variety of circuits and expand the capacity of our systems to run circuits at a faster rate," IBM said.
The announcement comes months after the company reached a new quantum computing milestone, hitting its highest quantum volume to date.
Using an upgraded 27-qubit client system deployed within the IBM Q Network, the tech giant achieved a quantum volume of 64. Its previous milestone, announced in January, was 32, which means IBM has successfully doubled its quantum volume every year for three years running.
A daily dose of IT news, reviews, features and insights, straight to your inbox!
A daily dose of IT news, reviews, features and insights, straight to your inbox!
Thank you for signing up to ITPro. You will receive a verification email shortly.
There was a problem. Please refresh the page and try again.