O2 study highlights conflicting business views on flexible working
Mobile operator reveals discrepancies between employers and workers' views on workforce mobility.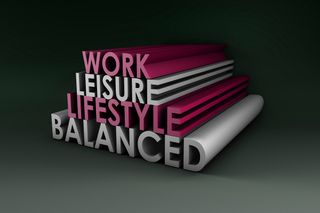 British businesses could be missing out on productivity gains by failing to embrace flexible working practices, according to a study by mobile operator O2.
The investigation, which included responses from more than 400 businesses and 2,000 employees, revealed that 77 per cent of firms claim to actively encourage flexible working.
However, just one fifth of the employees questioned said their company encourages them to adopt flexible working practices.
The study comes one year on from O2's Olympic flexible working pilot, which saw the firm shut its European HQ for a day and instruct its staff to work from home.
O2 claims the move has resulted in one third of its employees changing the way they work, saving them 20,000 in fuel costs and allowing them to cut back on 100,000 miles of commuting.
"The changes we've seen in our own workforce since our pilot speak for themselves," said O2 business director, Ben Dowd.
During the 2012 Olympics, many businesses allowed staff to work from home, which is widely reported to have increased productivity and boost employee well-being.
"Just six months since Britain's biggest flexible working opportunity, the Olympics, it's shocking that less than one fifth of people feel they are encouraged to work flexibly," Dowd continued.
The study revealed a series of conflicting views about flexible working between employers and their staff.
Although 56 per cent of employers said they have a clear flexible working policy, only 30 per cent of employees agreed with that statement.
Also, 54 per cent of the employers surveyed said they give their staff the tools and technology to work remotely, while one third of employees reported seeing these efforts from employers.
Despite the lack of involvement shown by businesses in the study, Dowd continues to support the positive effects of a flexi-work schedule.
"With the right mix of technology, policy and education, Britain's workforce can embrace the opportunities that flexible working can bring in helping them shape their own definition of the 9 to 5," Dowd added.
A daily dose of IT news, reviews, features and insights, straight to your inbox!
A daily dose of IT news, reviews, features and insights, straight to your inbox!
Thank you for signing up to ITPro. You will receive a verification email shortly.
There was a problem. Please refresh the page and try again.