CROs keen to establish generative AI teams within two years
By adopting generative value messaging, CROs can improve sales execution for top-line growth, Gartner says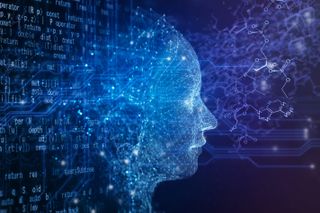 (Image credit: Getty Images)
More than a third of chief revenue officers (CROs) will establish a generative AI operations team within their go-to-market (GTM) organization by 2025, according to Gartner.
AI has become a hot topic in recent times and faster, deeper insight generated by the technology is expected to accelerate the speed at which GTM teams produce buyer content and adapt to market forces. This will result in improved reliability in terms of sales decision making, Gartner says, as well as a boost for end-to-end revenue outcomes.
According to the Seller Time Spend Assessment conducted in May 2023, surveyed sellers were found to currently spend over half of their time (52%) on creating and delivering value messaging across the sales process.
"There is a great burden on sellers to deliver customized value stories to all the buyers in all the deals in their pipeline," commented Dan Gottlieb, senior director analyst in the Gartner Sales Practice. "When generative AI is strategically combined with seller creativity and compelling data, frontline sellers can craft better buyer messaging faster."
Generative value messaging
The ability to harness generative AI for buyer-centric messaging and content has been dubbed 'generative value messaging' and is expected to reduce the time it takes sellers to produce and distribute content.
Gartner has devised a roadmap – the Generative Value Messaging Operational Framework – to help businesses to start resourcing deliberate generative AI activities and harness its benefits for "persuasive and personalized messaging", as well as managing and mitigating risks.
This framework consists of five parts:
Value Messaging
Generative RevTech
Gen AI Operations
Messaging Workflows
Messaging Insights.t
The Value Messaging section offers a strategy for B2B sales messaging and storytelling, while Generative RevTech covers sales and marketing technology that features generative AI.
Gen AI Operations lays out management and tuning of generative AI data and systems, and Messaging Workflows tackles the design and operation of messaging workflows. The fifth component, Messaging Insights, offers reference for analysis of messaging insights and buyer activation.
Messaging strategists
The framework aims to help messaging strategists, who Gartner says will be "at the front line" of generative AI operations. Responsible for messaging program design, their role will involve fine-tuning generative AI models and overseeing content moderation policies to deliver generative value messaging.
In fact, the research firm predicts that 45% of B2B revenue organizations will list "prompt engineering" as a required skill on their messaging strategist job listings.
"By adopting generative value-messaging, CROs will improve sales execution for top-line growth, drive resource efficiencies that lower the cost of sales, and create more custom-made content for opportunities previously constrained by the limitations of only humans creating content," Gottlieb added.
Stay up to date with the latest Channel industry news and analysis with our twice-weekly newsletter
Dan is a freelance writer and regular contributor to ChannelPro, covering the latest news stories across the IT, technology, and channel landscapes. Topics regularly cover cloud technologies, cyber security, software and operating system guides, and the latest mergers and acquisitions.
A journalism graduate from Leeds Beckett University, he combines a passion for the written word with a keen interest in the latest technology and its influence in an increasingly connected world.
He started writing for ChannelPro back in 2016, focusing on a mixture of news and technology guides, before becoming a regular contributor to ITPro. Elsewhere, he has previously written news and features across a range of other topics, including sport, music, and general news.