NetSuite's approach to AI is unlike any other, but will its customers follow?
Cohere confidence and the backing of OCI puts the firm in a very good position to integrate as much AI as it wants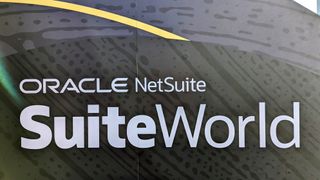 (Image credit: Future)
The sun has set on SuiteWorld 2023, and it's been a tale of two conferences. On one hand, there's been a reflective 25th-anniversary celebration full of late-90s nostalgia and talk about how far the company has come, complete with comedy skits and retro trappings. On the other, a forward-looking event chock-full of AI announcements and commitments to give customers even more power over their business processes.
Throughout the event, executives stressed the importance of full-suite adoption and argued that Oracle NetSuite is uniquely capable of delivering AI superiority. The reason is it allows customers to keep much of their business metadata under one roof – a veritable buffet of context for any generative AI model.
Will NetSuite take a cautious approach to AI at SuiteWorld 2023?
Ahead of SuiteWorld, we said caution could be NetSuite's greatest asset, particularly given the sensitive nature of much of the information customers tend to use NetSuite to process.
What's materialized is caution paired with ambition, with NetSuite Text Enhance the first of many cross-suite generative AI tools, which will be given to customers free of charge. Customers can use Text Enhance to cut time wasted on manual form entry and writing tasks across HR, sales, supply chain, and customer support.
We suggested more focus on end-to-end automation and analytics could be beneficial – advice the firm has taken on board – with NetSuite Enterprise Performance Management and improvements to NetSuite Analytics Warehouse remaining within its areas of expertise.
Then, by contrast, the forward-facing day-two keynote showed off widespread AI 'assistant' improvements. These included a new AI pair programming function that can create custom code from text drawn from a Jira ticket or email, automatic flagging of payroll discrepancies informed by historical data, or AI advice on steps to ensure a new marketing campaign doesn't push a company into the red due to stock shortages.
There's some way to go before we get here, and execs made this clear throughout. In the meantime, though, NetSuite will have to overcome many of the same AI challenges that everybody else needs to contend with, including regulation and hallucinations.
NetSuite's AI remains largely branding-free
It's clear some customers still need convincing on generative AI. Fraser MacKenzie, CTO at Buster + Punch, tells ITPro he was still waiting to be shown a "killer" use for AI, and in the year or so since the technology became mainstream, anxieties have risen across the sector in tandem with customer excitement.
This isn't bad in and of itself. The company's staggered approach to introducing generative AI could help convince people like MacKenzie who still regard the technology with suspicion. Those business leaders anxious to get on with adopting AI will also have Text Enhance readily available in the short term, while NetSuite works on delivering some of the other AI products it demoed at SuiteWorld 2023.
When we asked why NetSuite decided to brand Text Enhance – but nothing else it announced – founder and EVP Evan Goldberg said it would naturally move away from AI product names as it integrates the technology at every level of the suite.
This is a different approach from most of the other big players in AI right now. While Google and Microsoft are striving for similar AI ubiquity through productivity tools and all-permeating AI assistants, they do so under the respective banners of Duet AI and Copilot. One might be tempted to read NetSuite's careful reluctance to provide release dates for its wider AI rollout, as a sign of low confidence. But that would mean ignoring all it has going for it.
At several points throughout the week, Goldberg said he's been interested in AI since college and in his justification of NetSuite's wide but unbranded approach to the technology it is clear that there is a real understanding of the technology's potential. Goldberg knows generative AI can radically improve parts of the suite, and is committed to integrating it throughout for that reason. But NetSuite is also consistent on its messaging: customers should embrace the whole suite to derive full value, and giving each AI module a separate title doesn't align with this.
NetSuite's 2,000 connectors will allow a foundation model to draw on an impressive amount of data and, it argues, to operate uniquely well. But the ball is in its customers' court — some could instead choose to mix-and-match, sticking with NetSuite for its traditional uses and going to another AI offering such as AWS Bedrock for futuristic aims.
A Cohere-ent approach to generative AI
Following the announcement of Oracle's partnership with Cohere in June, NetSuite has championed the young AI firm as the foundation for its approach to generative AI. Hosted on Oracle Cloud Infrastructure (OCI), Cohere will provide the foundation models for all of NetSuite's upcoming AI enhancements including the LLM that powers Text Enhance.
Inference will be backed by Oracle SuperCluster bare metal, boasting Nvidia H100 graphics processing units (GPUs), the chip giant's in-demand hardware for AI. This is ample backing for the most intense foundation models on the market.
The strength of NetSuite's generative AI rollout rides on Cohere, and executives from the firm haven't hid this – Cohere's name has been invoked countless times when it comes to conversations around the safety or effectiveness of models, and potential algorithmic bias.
Martin Kon, president and COO at Cohere, came across as excited and self-assured in the event's opening keynote. Kon had been YouTube CFO prior to his move to Cohere in December 2022, and the faith he has in his team seems well-placed.
The costs of building generative AI platforms are racking up
Among its three founders, all of whom have links to Google Brain, is Aidan Gomez, the co-author of the seminal research paper 'Attention Is All You Need' which laid the groundworks for the likes of ChatGPT in its proposal of the transformer deep learning architecture.
Cohere is determined to innovate in the space of business AI, and recently announced leaps forward with the AI framework retrieval augmented generation (RAG), which aims to ground AI model outputs in specific data sources to reduce hallucinations and allow all outputs to come complete with citations. It's focused on improving reliability combining generative outputs, RAG, and embeddings, in which dense context is represented as a compact vector from which an AI model can draw context, and Kon said through this combination customers can also secure data better.
"Most of the data you have very securely in NetSuite or broader systems, you don't want to train off all of it even if it's your own model because you don't want that in the weights of the model," Kon notes. "But you still want to retrieve from it, and so that combination of generative models, the embeddings allowing search retrieval and generation on very secure data environments is going to be a massive unlock of productivity."
This is a hint at the wide innovation Cohere is aiming to achieve, as is Kon's insistence that the firm should follow the example NetSuite set in the 90s in moving fast on cloud. "As some have said, let's just start and do things. Even if it's not necessarily going to change our entire business tomorrow morning, we need to get experienced by actually deploying."
RELATED RESOURCE
Integrate the data transferred between your manufacturing, sales, and finance departments.

DOWNLOAD NOW
Brian Chess, SVP AI & Cloud Operations at NetSuite, tells ITPro the Cohere-Oracle relationship puts NetSuite and its customers in good stead for the long-term, as it can lower AI platform costs by keeping inference in-house.
"Everybody's really excited about the AI stuff right now, but someday there's going to be more paying of the bills," Chess says. "I think something that's really really good for NetSuite is having OCI, its generative AI service, which means we're in control of our own destiny from a hardware standard."
A future written by customer demand
Text Enhance will be provided for to all base plan NetSuite customers at no extra cost, with Chess explaining that this is because it is applicable to almost every customer. Down the line, however, he acknowledged that customer demand could force NetSuite's hand on pricing models.
"Almost certainly, we will have to put some sort of limits there on what reasonable use is," Chess says. "In other words, NetSuite is not looking to be an OpenAI competitor. We're not trying to provide inference for you. If you want to do that, then probably we're going to have to find some way to charge you more, in that case."
Kon's 'start moving and see what happens' approach could yield real results. Given the speed at which Cohere has grown, becoming one of a handful of AI startups to catch the wave of interest in generative AI and capture the investor interest necessary to grow in earnest, it's clear that so far this strategy is working.Though MacKenzie's wish for a 'killer' AI use case has thus far gone unfulfilled, there is every chance that he will get his wish soon.
NetSuite didn't spring into life selling a cloud product to its customers. It sold itself as a wholly cloud company. In its actions this week, the firm has staked the next 25 years on its ability to keep doing what it does best while co-opting AI into the suite without unnecessary hype. "Unleashing the Suite is about NetSuite, but it's also about you," Gary Wiessinger, senior VP of NetSuite application development, stated at the end of his keynote, and his words apply to the company's entire approach to AI. Customers will set the pace for AI, regardless of how innovative the models NetSuite puts in place are.
Stay up to date with the latest news and analysis from the world of cloud computing with our twice-weekly newsletter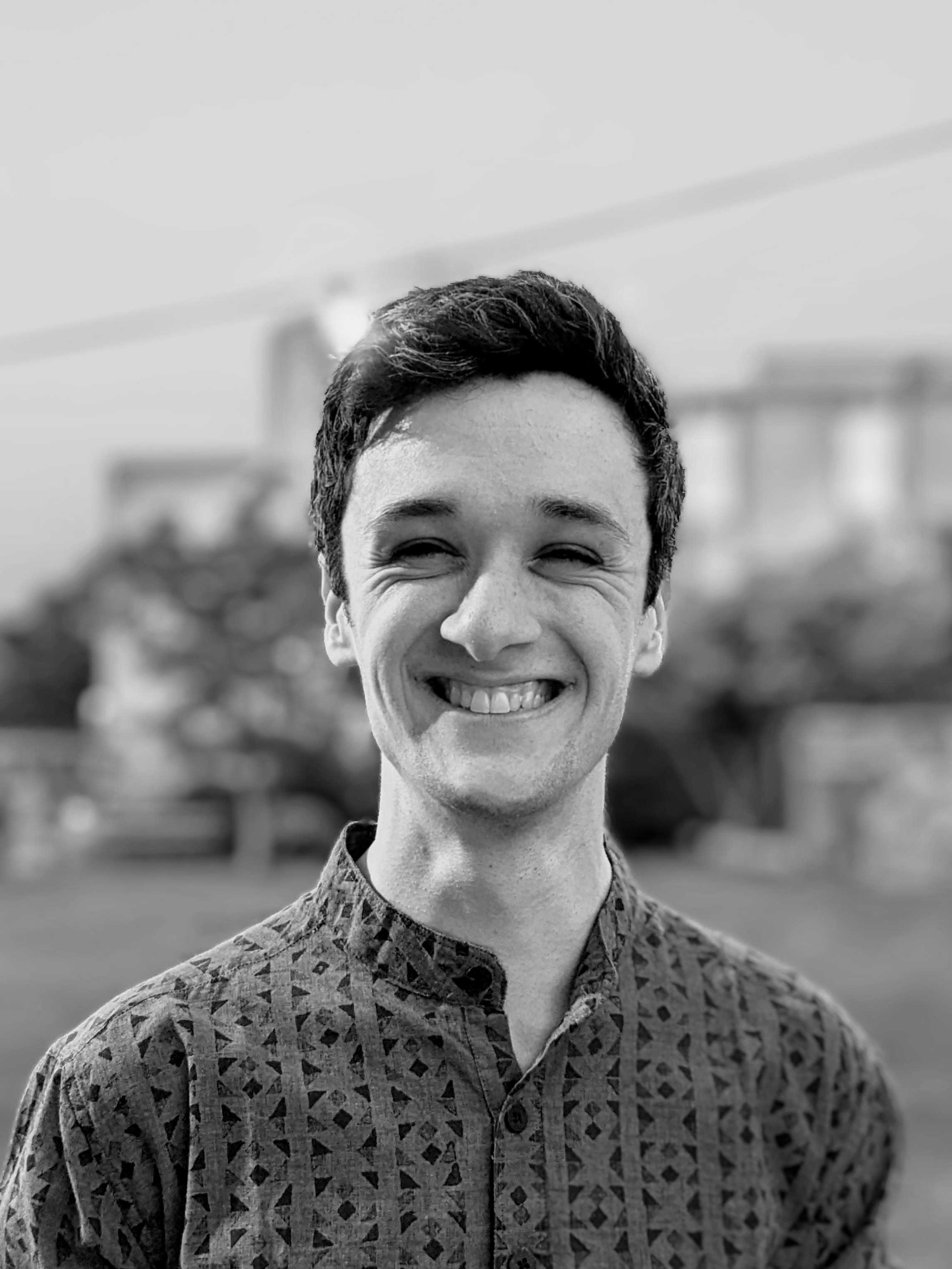 Features and Multimedia Editor
Rory Bathgate is Features and Multimedia Editor at ITPro, overseeing all in-depth content and case studies. He can also be found co-hosting the ITPro Podcast with Jane McCallion, swapping a keyboard for a microphone to discuss the latest learnings with thought leaders from across the tech sector.
In his free time, Rory enjoys photography, video editing, and good science fiction. After graduating from the University of Kent with a BA in English and American Literature, Rory undertook an MA in Eighteenth-Century Studies at King's College London. He joined ITPro in 2022 as a graduate, following four years in student journalism. You can contact Rory at rory.bathgate@futurenet.com or on LinkedIn.