Microsoft Surface Book specs, price and release date: Microsoft tries to sweeten Brexit price hike with freebies
Surface Book customers will receive £300 worth of free cover and software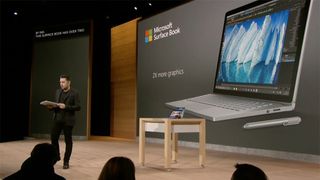 The Surface Book is a 2-in-1 PC-tablet produced by Microsoft. It is part of the Surface series of devices, which include the Surface Pro.
The key differentiator of the Surface Book is its full-sized, detachable keyboard, which uses a dynamic fulcrum hinge that expands when it is opened. It runs Windows 10 Pro, and is compatible with other Windows 10 applications and devices.
In this article you will find the latest updates about the Surface Book.
Surface Book news
17/02/2016: After Microsoft increased the price of the Surface Book range by 11.5% due to a Brexit slump in the pound this week, it is now seeking to win back favour among customers with some tasty software bundles.
Those who purchase any model of Surface Book before 1 March 2017 will also receive a two-year Microsoft Complete insurance plan for free, worth 219 on its own.
Not only that, but customers will also receive a one year subscription to Office 365 Home, normally valued at 79.99. This means customers would save almost 300 in software, and be covered for accidental drops and spills for a full two years.
If you were planning on buying those extras anyway, you actually stand to save 150 even after the Brexit price hike, on the basic model at least - the more powerful options received up to a 400 increase in price thanks to the weakened sterling currency.
Microsoft is also throwing in free software with sales of the Surface Pro 4, which thankfully managed to avoid the swing of the Brexit price bat. Customers buying models of Surface Pro 4 with an i5 processor or above will also receive two years worth of Complete protection insurance worth 149. Sadly the Office 365 deal is exclusive to the Surface Book range.
The deals for theSurface Book and Surface Pro 4 run for a couple of weeks, though some customers might look at the price hike and decide it's still not worth it.
15/02/2017:Surface Book gets a Brexit price hike
If you were looking for a deal on Microsoft's Surface range over the Christmas period, you might have seen some pretty generous discounts on the Surface Book. But it now appears the convertible will be the latest victim on the list of devices hit by a Brexit price hike.
A steep drop in the pound in the aftermath of the UK's decision to leave the EU means that all Surface Book models will now cost 150 more through Microsoft's online store - a price jump of almost 12% on the basic model.
The basic Surface Book model, which features an i5 processor, 8GB RAM and 128GB of SSD storage, will now cost you 1,449, while the next model in the line will be an eye-watering 1,849.
This follows Microsoft's move to increase the price of enterprise software packages by 13%, effective from the start of 2017, while the price of its enterprise cloud services also increased by 22% to "realign close to euro levels".
"In response to a recent review we are adjusting the British pound prices of some of our hardware and consumer software in order to align to market dynamics," a Microsoft spokeswoman toldTechCrunch.
While the prices for individual products have gone up, the spokeswoman confirmed that partners buying in bulk through licensing agreements would be unaffected by the new prices.
The Surface Pro 4 has managed to avoid the price hike for now, but who knows whether Microsoft will decide to 'realign' that device too.
Dell, Apple, and HP have all inflated the price of notebooks following the vote to leave the EU, and earlier this week Bluetooth speaker provider Sonos announced it would be increasing prices across its entire range.
31/10/2016:Free Xbox One S bundle with Surface purchase
To celebrate the announcement of the new Surface range, Microsoft will be giving away Xbox one S bundles alongside sales of Surface devices at a select number of UK stores.
Customers buying any model of Surface Book or Surface Pro 4 that is at least 256GB, will get an Xbox One S FIFA 17 bundle thrown in for free.
The deal is currently available on Surface devices bought at John Lewis, Curry's, PC World or the Microsoft Store.
Preorders for the new Surface Book are now available, which is expected to launch in the UK shortly after the 2017 US release. To qualify for the deal, expect to pay 1,439.10 for the Intel i5 256GB version.
The free Xbox One S bundle will include a copy of FIFA 2017, a 1TB hard drive, and an additional wireless controller.
For those considering buying a new Surface device, this is certainly a great incentive to do so. But you need to act fast, as the Xbox One S deal will only be available until 8th November.
26/10/2016: Microsoft has unveiled an updated Surface Book design at its special event in New York.
Although it's not quite a Surface Book 2, the new iteration packs twice the graphics horsepower of the original, and features an upgraded battery offering 16 hours of battery life. It also includes improved cooling thanks to a new fan design and an upgraded Intel Core-i7 processor.
It still retains the same screen, however, as will as the same form factor and thickness - although the base is now convex rather that flat to accomodate the beefed-up hardware. The new device is avbailable to pre-order in the US from today and will be released on 10 November, costing $2,399. UK pricing and availability has yet to be announced.
12/08/2016: The next version of the Surface Book could lose the gap in the hinge.
Microsoft's fulcrum hinge could be dropped from the next hybrid device following complaints from users that the gap allowed the keyboard and screen to get dirtier than rival laptops.
According to a report on Windows Central, the new Surface Book would be able to be closed and keep the display and keyboard flush.
The device may also sport Intel's new Kaby Lake processor as well as native support for USB 3.1 (gen 2) and 3D and 4K graphics capabilities.
It is speculated that the new machine will be announced in the Autumn in New York City with shipping a few weeks later.
11/07/2016: Microsoft has announced it will be offering the Surface as a Service programme, meaning enterprise customers can lease Surface devices alongside subscriptions to Office 365 and Windows 10.
This means smaller businesses can take advantage of the Surface Book and other Surface devices, without the initial hardware outlay.
"The digital revolution is changing the traditional workplace environment, making us more reliant on our peers to share knowledge and work together; while more people are working remotely and need to be productive from anywhere,"Yusuf Mehdi, corporate vice president, Windows and Devices Group said in a blog post.
"And, the workforce demographic is shifting towards millennials who are more collaborative, multi-task more, and use multiple devices."
He explained Microsoft's new offering addresses this new breed of employee, while enabling the flexibility of solutions, ensuring customers can have the latest Surface devices and the knowledge that whenever updates are released, they will be among the first to get them.
Surface as a Service will be available through many of Microsoft's partners who are already offering services such as managed cloud services, Office 365, Windows 10, and relevant ISV software.
"With our growing portfolio, we are creating not just great devices, but breakthrough categories that open up a world of new opportunities for partners to build capabilities in new areas, and to create solutions and services for customers," Mehdi added.
04/07/2016:Microsoft is working on a new Surface device for release later this year, it is believed.
On a tour of Redmond's building 88, Indian app developer Shubhan Chemburkar tweeted a picture of a wall depicting Microsoft's recent hardware releases, with various Surface devices pictured, as reported by The Verge.
One vacant spot simply has a placeholder with a silhouette of a Surface with the caption coming soon' three similar placeholders stand next to it, with the year 2017'.
It is not clear what kind of Surface will arrive this year, however, though DigiTimes reported that Microsoft may release a Surface all-in-one PC to provide an alternative to the Surface Book.
Windows Central now reports the same thing, with the device expected to contain Intel's new Kaby Lake chip though it is not clear when this processor will be ready.
30/06/2016:Two weeks after it went on pre-sale, the 1TB Microsoft Surface Book is now available to buy in shops. The 1TB SSD drive is described by Microsoft as "a powerful edition to the device for customers who put a premium on having all of their work with them wherever they go".
Indeed, Microsoft is squarely targeting this 2,650 notebook, which also comes with an Intel Core i7 processor, at "power user" professionals who use graphics-heavy programmes, such as engineers, designers and videographers.
"There are people in a huge variety of fields ... who depend on a library of presentation, digital content, and image and video files relating to client projects who want truly instant access to all of these resources on job sites, in the air, and wherever else they may find themselves," said Microsoft.
The 1TB version of the Surface Book is over twice the price of the entry-level, 128GB, Core i5 version, but only 400 more than the 512GB Core i7 version.
06/10/2015: Microsoft surprised everyone at its New York press conference by unveiling its first ever laptop; the Surface Book. The new notebook fires a shot across the bows at Apple and its MacBook.
The Surface Book also pits itself against the iPad Pro with a detachable keyboard. It is only 7.3mm in thickness and weighs in at 1579g.
The device itself sports a 13.5-inch optically bonded PixelSense display boasting around six million pixels or around 267 PPI. The screen itself is composed of Gorilla Glass 4. PixelSense is a technology used in Microsoft's line of Surface and Surface Pro and purports to be able to sense if the display is being touched by a finger or stylus and optimise performance accordingly.
It comes with a backlit, scissor-action keyboard and a glass trackpad. The trackpad (incidentally glass is also used on the MacBook) boasts five points of multi-touch accuracy.
It comes with two processor options; an Intel Core i5 or Core i7 chips and claims up to 12 hours of battery life. There is also an optional discrete GPU, which Microsoft said enabled seamless video editing, fast rendering or immersive gaming.The GPU itself is an Nvidia GeForce chip with GDDR5 memory.
Speaking at the press conference, Panos Panay, corporate vice-president at Microsoft,took a leaf out of the Apple playbook on product launches and claimed the Surface Book was "the thinnest, most powerful PC ever created".
He added that the detachable display meant the Surface Book could be used as a tablet or clipboard and was aimed at architect, scientists, designers and others needing more processing power and better graphics. The hinge on the Surface Book also allows users to fold the display around to hold the device in tablet mode while still using the GPU.
There is also support for the Surface Dock which expands the number of port available. This includes dual 4K-capable DisplayPort outputs, four USB ports and an Ethernet connection.
On the device itself, a front-facing camera features Windows Hello authentication that negates the need to enter a password. There's also a rear-facing 8MP camera, two full-size USB 3.0 ports, an SD card reader and Mini Display Port.
Surface Book starts at $1,499. This gets you the Core i5 processor, a 128GB solid-state drive and 8GB of RAM. For $2,699, the Surface Book comes with aCore i7 CPU, 16GB of RAM, 512GB of storage and discrete graphics. It's available for pre-order in the US now, but no UK release date has yet been revealed.
Get the ITPro. daily newsletter
Receive our latest news, industry updates, featured resources and more. Sign up today to receive our FREE report on AI cyber crime & security - newly updated for 2023.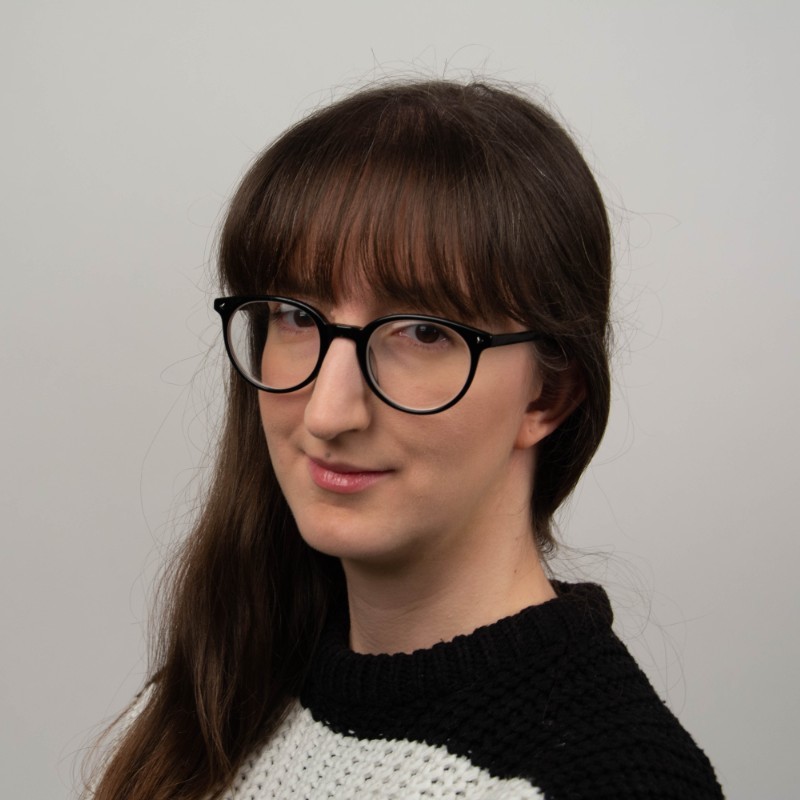 Jane McCallion is ITPro's deputy editor, specializing in cloud computing, cyber security, data centers and enterprise IT infrastructure. Before becoming Deputy Editor, she held the role of Features Editor, managing a pool of freelance and internal writers, while continuing to specialise in enterprise IT infrastructure, and business strategy.
Prior to joining ITPro, Jane was a freelance business journalist writing as both Jane McCallion and Jane Bordenave for titles such as European CEO, World Finance, and Business Excellence Magazine.