HP split starts new era of two separate companies
PC and printer biz splits from enterprise firm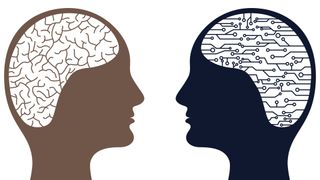 HP has officially split into two companies this week, marking the end of 76 years as a single company.
The official start of the two new companies was on Sunday, but it was only on Monday when HP Enterprise (HPE) and HP Inc. starting trading on the New York Stock Exchange as two distinct entities. The split also marks the end of a year-long process to separate the firms.
HPE will focus on the enterprise market, specifically targeting infrastructure and services. The firm will focus on four areas; transforming to hybrid infrastructure where customers use a mix of on-premise infrastructure and cloud services; big data; IT security; and mobility solutions.
HP Inc. will focus on printing and personal computer systems.
Former HP chief executive Meg Whitman, the architect of the split, has become chief executive of HPE and chairman of HP Inc. while Dion Weisler as president and CEO, will head up HP Inc. Both firms are worth around $50bn each.
"We're leaving behind a company that was very large, running two businesses that were very different," said Whitman last week. "We're creating two new big companies, not bite-sized morsels, with real capabilities to change things.
"Hewlett Packard Enterprise has the vision, financial resources and flexibility to help customers win while generating growth and long-term value for our shareholders," she added.
For the channel, the split has seen the creation of separate partner programmes, with the current Partner One programme ending. HP Inc. will get a new programme called Partner First while HPE's new programme is called Partner Ready.
HP Inc's Partner First programme will offer channel partners a "comprehensive services and sales support" service. HPE's Partner Ready programme will offer "brand-new, best-in-class" partner finder, a new Planned Marketing Development Fund programme and a Partner Ready International Programme.
Steve Nicholls, group sales director at HP partner Maindec / CSA Waverley is pleased with how HP has handled the separation.
"HP is dealing with the separation of their business into two parts very effectively, and we've seen minimal disruption to CSA Waverley's operations," he tells Channel Pro. "As an important, long-term, partner, with 25 years experience of working with HP, they have kept us 'in the loop' communicating their strategies, plans and decisions clearly and in good time.
We believe that HP's changes are very partner-centric – with their renewed focus on key products. The split has positive ramifications for us and others, as a larger percentage of trading will now be done by partners. This is especially true of HP's software business which is being brought into the channel ecosystem and should offer even greater opportunities, through closer cooperation and more focus going forward."
Stay up to date with the latest Channel industry news and analysis with our twice-weekly newsletter
ITPro is a global business technology website providing the latest news, analysis, and business insight for IT decision-makers. Whether it's cyber security, cloud computing, IT infrastructure, or business strategy, we aim to equip leaders with the data they need to make informed IT investments.
For regular updates delivered to your inbox and social feeds, be sure to sign up to our daily newsletter and follow on us LinkedIn and Twitter.
Stay up to date with the latest Channel industry news and analysis with our twice-weekly newsletter
Thank you for signing up to Channel Pro. You will receive a verification email shortly.
There was a problem. Please refresh the page and try again.