Datto and Autotask target 'white space' of single vendor MSPs
Companies spell out what channel partners can gain from their merger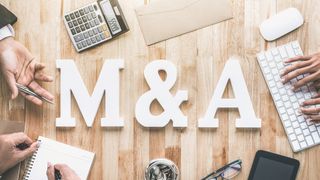 UK partners will benefit from increased investment as a result of the Datto-Autotask merger, executives from the two companies have told Channel Pro.
Autotask's owner, Vista Equity, decided to purchase data protection specialist Datto earlier this month and merge it with the IT management service firm.
Mark Banfield, Autotask's SVP and GM of international, and Datto's EMEA MD Andrew Stuart, spoke to Channel Pro about what the merger means for UK MSPs ahead of its expected close by the end of 2017.
Increased UK investment
"It's a very exciting time for both sides," said Stuart. "We've been working together for a number of years already ... and now we have a much broader portfolio to work with our partners with. Security knowledge is becoming more prevalent and partners are having to react to that."
Banfield added: "It's exciting times for MSPs, particularly in the UK because our investment there is more significant than in any other market."
Once combined, the two companies will have 200 people in four UK offices. "That talks to our absolute commitment to the UK channel - there's no services vendors as focused [on the UK market] as we are," Banfield said.
Little product overlap
Asked whether partners should watch out for overlap between Datto and Autotask's offerings, the pair said their companies complement each other well.
"By coming together I have no doubt we can make our integrations even deeper to make our MSPs lives' easier," said Datto's Stuart. "There's very little overlap in the technologies."
"Both companies and the products are incredibly complementary," Banfield claimed. "I don't see any crossover."
Channel partners can support both vendors' services - but will they?
With the merger designed to bolster integrations between Datto and Autotask, Banfield confirmed the two companies will target the "white space" of MSPs who support one company's products, but not the other's.
"There's white space with customers who use Autotask but not Datto and our aim would be to make it compelling to use both products," he said.
But with 1,500 UK Autotask customers, and 600 Datto customers, the companies will continue to support integrations with other products, while capitalising on their own forthcoming integration.
They hope the strength of their integration will persuade their resellers to adopt both companies' products eventually.
"MSPs have very strong relationships with single vendors and that is incredibly powerful for them," said Stuart. "If those partnerships can be strengthened with extra services then I think it would be highly likely we would see more of them [switching to support both Datto and Autotask]."
Stay up to date with the latest Channel industry news and analysis with our twice-weekly newsletter
Stay up to date with the latest Channel industry news and analysis with our twice-weekly newsletter
Thank you for signing up to Channel Pro. You will receive a verification email shortly.
There was a problem. Please refresh the page and try again.