Why now's the time to evolve from MSP to MSSP
Becoming an MSSP can provide scope for growing revenues at a time where smaller businesses are under pressure from security threats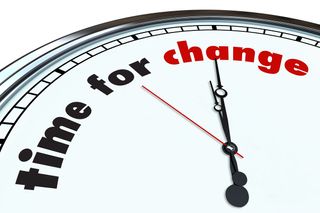 The role of the Managed Service Provider (MSP) is constantly evolving, as businesses seek support from their partners to navigate new challenges. As digital risks continue to increase, cybersecurity is one key area where there is rising demand from businesses for specialist support services from external providers.
It's an area which offers significant scope for MSPs to support those businesses – and particularly resource-strapped SMBs – that are less likely to have the technology or skills in-house to block or defend against cyber attacks. The services of an outsourced provider are critical to protecting their business from the fallout of a security incident. Early breach detection is vital and more advanced threat intelligence and breach detection services are enabling MSPs to play a crucial role in identifying and mitigating threats wherever they emerge.
Making the transition to Managed Security Service Provider (MSSP) can add value to your offering and provides scope for growing revenue and strengthening client relationships, at a time when the threats businesses face are increasing in both scale and sophistication.
Outsourcing security
Research suggests the volume of incoming cyber attacks businesses faced in the first quarter of the year was roughly 30% higher than during the same period for 2019. The situation has clearly been exacerbated by COVID-19, creating more challenges for firms seeking to stay secure. Criminals are exploiting the crisis with deceptive emails and phishing sites, preying on the security vulnerabilities that make the remote workforce an easier target.
Innovation continues to make cyber attacks easier and at volume. As a result, criminals are turning their attention to smaller businesses, hoping they might represent ripe opportunities. It isn't difficult to see why the cyber risks facing SMBs are considerable, with the latest platforms and dedicated, in-house security specialists, often beyond the budgets of the smallest companies.
Outsourcing security to a managed service provider offers clear advantages for businesses that simply cannot deal with all the threats they face on their own. Our own research with IT and security decision makers shows that more than half of businesses are now using either totally or partially outsourced services to manage their cyber security needs, and value the expertise of external providers on security decisions. In fact, advice from security resellers, consultants or partners is the preferred way for IT and security professionals to find out about new cybersecurity technology.
The value of early warnings
There is significant scope for MSPs to add value to their offering and help SMBs plug their security gaps with affordable service-based solutions that provide protection against digital risks. The latest services to identify and mitigate threats wherever they emerge, including the dark web, play a vital role in helping businesses to reduce the threat landscape. Monitoring the internet for early warning signs of an attack provides clients with the best chance of taking action to prevent loss of data or business downtime. Threat intelligence can now monitor a variety of sources; scraping data from open sources such as social media or forums on the dark web that can shed light on threats in advance. They can also reveal discussions about the company, including negative chatter that may point to a security risk.
Such systems can also be used to discover when data has already been leaked or breached. This could include company data that was stolen in a previous breach that went undiscovered, or data that was stolen from a third party such as a supplier or partner. Data leaked or lost due to human error can also be found, if it ends up in the wrong place.
Understanding the threats to businesses data that exist outside the network gives vital intel which can be used to defend against attackers on a direct, tactical level. It also provides powerful insights for long-term strategic decision making. With the right intelligence, businesses can better invest in their defences to reduce risk in the future.
New threat intelligence and breach detection services are democratising security by making it affordable and accessible to businesses of all sizes. As with the ongoing impact of coronavirus on security challenges, there's likely to be increased demand from SMBs for this outsourced expertise to keep their businesses secure, as the level of cyber threat continues to rise. MSPs able to meet this demand will be well-placed to both better support their existing customers, and expand their customer base, providing services to help them survive the risks of the current crisis, and beyond.
Stay up to date with the latest Channel industry news and analysis with our twice-weekly newsletter
Stay up to date with the latest Channel industry news and analysis with our twice-weekly newsletter
Thank you for signing up to Channel Pro. You will receive a verification email shortly.
There was a problem. Please refresh the page and try again.