Waterstones suffers stock nightmare after botched IT upgrade
High street retailer recently upgraded its stock distribution management system to Blue Yonder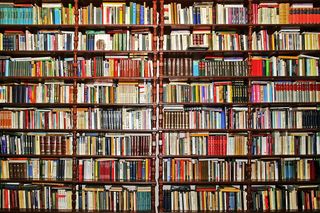 Bookstore chain Waterstones is suffering from a backlog of unfulfilled orders and stock shortages following a failed warehouse IT upgrade.
The high street retailer recently upgraded its systems to Blue Yonder, which leverages artificial intelligence (AI) to solve supply chain issues, but the firm subsequently began struggling to fulfil orders.
"Waterstones last month upgraded the system that manages stock distribution from our warehouse to Blue Yonder technology," said a spokesperson for the company, as reported by The Guardian. "This is now operational, with stock flowing to our bookshops and customers.
"Over the implementation period, however, a backlog of orders was created which we are now processing as quickly as we can."
Waterstones said that now the issue has been rectified, it hopes the backlog will be fulfilled by next month.
"By September we anticipate beginning to benefit from the much more sophisticated platform now at our disposal," the representative added.
Acquired by Panasonic last year in a $6.5 billion deal, Blue Yonder uses AI to predict product demand and delivery dates, helping businesses to automate key aspects of their supply chain process.
Headquartered in Scottsdale, Arizona, Blue Yonder offers a supply chain platform that provides a single end-to-end business view, enabling companies to use their data to integrate, process, and act at scale across their supply chains.
However, with the Waterstones implementation taking a turn, customers and retailers took to social media to highlight the problems it caused. Publishing commentator and author Sam Missingham began a discussion on Twitter, receiving a host of replies from those affected - including staff, customers, and authors themselves.
"Waterstone's with their warehouse systems' upgrade have meant very few books have been delivered to shops," Missingham said.
According to the thread, Waterstones has urged booksellers to "keep offering alternatives to customer requests for many new books."
"Other customers have been encouraged to order from Waterstones's website. However, many customers have told of four-to-six week waits and preorders not delivered on publication day with Waterstones still taking payment for many."
Missingham added that the Blue Yonder issue has also negatively impacted publishers themselves, with "the smaller presses unable to weather this as well as the larger publishers can."
Waterstones did note that other factors had also contributed to its supply chain problems, however. The retailer said: "We note some of the public commentary, much of which complains that we have under-bought some titles.
"Unfortunately, no amount of sophisticated new warehouse systems changes the fact that as booksellers we choose to buy, sometimes being a little too reticent, sometimes too enthusiastic. We can't blame Blue Yonder for this."
Stay up to date with the latest Channel industry news and analysis with our twice-weekly newsletter
Dan is a freelance writer and regular contributor to ChannelPro, covering the latest news stories across the IT, technology, and channel landscapes. Topics regularly cover cloud technologies, cyber security, software and operating system guides, and the latest mergers and acquisitions.
A journalism graduate from Leeds Beckett University, he combines a passion for the written word with a keen interest in the latest technology and its influence in an increasingly connected world.
He started writing for ChannelPro back in 2016, focusing on a mixture of news and technology guides, before becoming a regular contributor to ITPro. Elsewhere, he has previously written news and features across a range of other topics, including sport, music, and general news.