Top Financing Tips for Resellers
Resellers: re-evaluate your financial solutions and maximise distributor services to adjust for current market conditions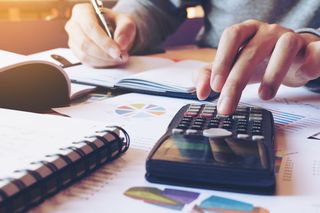 All markets have seen dramatic macroeconomic change in recent times, and the reseller community is no exception to this. It is therefore important that resellers re-evaluate their approach to structuring deals, negotiating quotes and all financing solutions, both with customers and distributors, to ensure that they maintain their market position and strength in the current economy whilst preparing for the coming months, whatever they may bring.
There are certain recommendations that you should examine to make sure your business is in the best shape to deal with all possibilities in the market:
Manage cash flow to maximise available funds
History shows that the majority of small businesses do not fail during a recession – they fail in the 12 to 18 months following the recession, primarily due to cash flow concerns. Managing cash flow will help keep a business in the black despite potential slow periods whilst also positioning a company for growth. As financing for purchases accelerates accounts receivable payments, even small attach-rate increases can free up significant cash flow to pay bills and make investments in the business.
Build in some form of a return-on-investment or total-cost-of-ownership model into sales proposal tools
Many resellers engage financing in the quote-forecast and -close stages, but would be more successful if they integrated financing into the proposal stage. This allows the seller to present the metrics and costs of making the purchase along with the profitability potential.
Present financing that matches the solution and market
The proposal should include integrated options for financing the solution. Knowing a customers' financial position means a reseller can propose a financial solution that addresses all their needs, including cost of capital and return on investment.
Give customers managed-expense options
Companies are more interested in having predictable expenses that they can forecast, with the trend moving toward operating, rather than capital, expenses. As a result, giving the customer managed-expense options can be very helpful. A good example of this is the operating lease, which provides a pay-as-you-go plan that can be easily managed as environments, technology and financial positions adjust to market conditions.
Of course, all these tips would be applicable in any economy, but they are particularly important in the current climate. Resellers need to explore and build on the support and services offered by distributors to create the best value solutions for the customer.
Many resellers do not fully realise the extent to which a good distributor can help. So long as the reseller maintains open discussions with its distributor regarding its targets and challenges, the distributor can assist the reseller in a number of ways, including the management of financing and portfolio data and the production of periodic reports showing when customers' lease deals end, helping to generate more leads and further sales. In addition, distributors can manage the quoting and contracts process, saving hours of work effort. Some distributors also will provide training and educational sessions to help maximise cash flow and identify effective financial solutions for a reseller and its customers.
Large global distributors like Arrow ECS have the strength and stability that resellers can utilise to develop a purchasing plan that allows for a smooth flow of their orders based upon customer purchasing habits, credit strength and their own financial growth. The right financial solutions can solidify the sales process as well as help improve financial strength.
Employing the right solutions at the right time is fundamental for resellers to improve and maintain their financial strength and ultimately close more deals. It is those who maximise on this by moving from defensive financing solutions to proactive methods and will be the ones best placed to move forward in the uncertain months ahead.
More reseller financing tips from Arrow ECS.
Stay up to date with the latest Channel industry news and analysis with our twice-weekly newsletter
Stay up to date with the latest Channel industry news and analysis with our twice-weekly newsletter
Thank you for signing up to Channel Pro. You will receive a verification email shortly.
There was a problem. Please refresh the page and try again.