Nlyte expands UK reseller network with E&I Engineering
E&I Engineering will serve as the sole supplier of data centre power services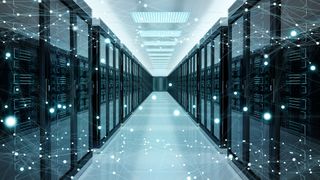 Data centre software firm Nlyte has expanded its reseller programme by adding switchgear provider E&I Engineering to its portfolio, folding the firm into its UK and EMEA networks.
E&I will supply Nlyte's Energy Optimiser programme, which assists data centre managers with real-time data monitoring and analysis of IT facilities, allowing for greater oversight over infrastructure and power distribution, Nlyte said.
"With Nlyte and E&I, customers will gain proven data centre IT and asset management that will give data centre managers reliable and actionable information and access to critical systems on a single user interface," said Simon Killen, group manager of EMS & IT divisions at E&I Engineering. "It increases the agility of infrastructure teams in keeping up with business changes and requests."
"By adding Nlyte's advanced monitoring and alarming capabilities with E&I Engineering's leading power control and management know-how and solutions, we offer customers services to allow them full control and accountability of their data centre power, as well as reducing its cost. It's the next logical step," added Killen.
E&I Engineering, which is headquartered in Ireland, will now act as Nlyte's sole supplier for data centre power services, including design, installation, maintenance and management of those systems.
Moshe Benjo, Nlyte vice-president, said: "E&I Engineering is a trusted leader in delivering pan-European power solutions and will strengthen Nlyte's presence across EMEA. E&I is our first dedicated power partner, and together we will serve the needs of our shared data centre customers with smarter power solutions to solve mission-critical problems for data centre managers."
Stay up to date with the latest Channel industry news and analysis with our twice-weekly newsletter
Stay up to date with the latest Channel industry news and analysis with our twice-weekly newsletter
Thank you for signing up to Channel Pro. You will receive a verification email shortly.
There was a problem. Please refresh the page and try again.