Mitel extends partnership with Westcon-Comstor for UCaaS distribution
The move is a reflection of growing UCaaS demand in APAC and EMEA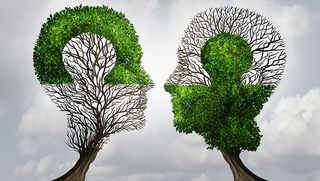 Mitel has chosen Westcon-Comstor to help expand its reach in APAC and EMEA with a master agent agreement signed between the two firms.
The agreement will open up new opportunities across the world, enabling businesses to move their unified comms platforms to the cloud.
"Mitel and Westcon-Comstor have built a fruitful partnership over the past year, and we are excited to be expanding it today with the addition of our UCaaS portfolio," said Rami Houbby, vice president of international UCaaS sales at Mitel.
"Mitel is uniquely positioned to offer customers a choice of ways to move communications to the cloud, depending on their business needs. With Westcon-Comstor on board, sales partners will be able to offer their customers simple, feature-rich, off-the-shelf cloud communications solutions at predictable monthly expense. In addition, no investment is required in infrastructure or resources from the sales partners side."
Mitel decided to extend its relationship with Westcon-Comstor following increased demand for UCaaS in the EMEA and APAC regions. According to predictions by MZA, the regional UCaaS market is expected to grow by 12.7% in Western Europe and 16.4% in APAC in the next four years.
Products such as MiCloud Connect are leveraging the opportunity for the cloud-based firm, while a switch to the master agent model in EMEA and APAC means businesses are more open to using third parties to purchase the right tools for their business.
"It's an exciting time for Westcon-Comstor as we evolve our business to support these new trends and Mitel's distribution strategy, adding value with our technical expertise and by creating net new opportunities. Naturally, we are delighted to have the opportunity to build upon our joint success to date," added René Klein, senior vice president of Westcon Europe.
Stay up to date with the latest Channel industry news and analysis with our twice-weekly newsletter
Stay up to date with the latest Channel industry news and analysis with our twice-weekly newsletter
Thank you for signing up to Channel Pro. You will receive a verification email shortly.
There was a problem. Please refresh the page and try again.