Oracle courts channel for cloud growth
Partners crucial to delivery of database giant's cloud strategy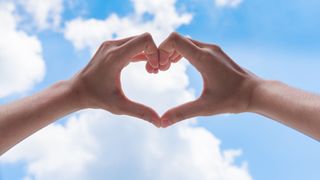 The channel will be essential to Oracle's (NYSE:ORCL) plans to grow its cloud business, according to its executives.
In the database firm's annual Partner Network Kick-off event, Thomas Kurian, president of product development, says that the "primary focus at Oracle is accelerating the enormous momentum we have with our cloud offerings in our customer base."
While the vendor has been late to the cloud game, with founder Larry Ellison publicly dismissive of the technology, Oracle has been playing fast catch up with its rivals and wants to leverage its large customer base in the enterprise. Kurian says it is the only player that could offer a complete stack in the cloud, and the channel is crucial to its delivery.
"Our partners can complement our offerings with value-add solutions and help implement these," he says.
In the webcast, Troy Richardson, senior vice president of global strategic alliance, says the firm was "all in" with the cloud and aimed to be "number one cloud company in [financial year] 16".
He adds that the channel was going to play a crucial role in making that happen and Oracle was obligated to be a "trusted and proven partner that provides technology with proven solutions."
Joel Borellis, group vice president for partner enablement, says that the number of partner cloud specialists has now reached 1,500 worldwide and that implementation consultants and certified specialists on Oracle cloud technology more than doubled to 5,000. Cloud sales specialists had also doubled to more than 10,000 around the world.
Borellis says that the firm's introduction of the new specialisations, certifications and guided learning paths would help the channel differentiate themselves from the market. Oracle also plans to increase the number of guided learning paths delivered in the OPN Competency Center. New specialisations and certifications on Oracle cloud offerings would also be launched as well as the firm hosting a number of cloud summits and boot camps on cloud implementation.
Bruce Chumley, group vice president for global channel sales, says that there would also be a number of incentives for partners for the next financial year and that the main focus would be "Oracle on Oracle Cloud".
He says that qualifying partners selling cloud services could get an additional seven percent rebate on Oracle's cloud reseller programme.
"It's crucial for our channel partners to extend our reach and take us into markets where we don't have the selling capacity," he says. "Regardless of the cloud offering, SaaS, PaaS or IaaS, partners have the opportunity to earn rebates in the programme."
Stay up to date with the latest Channel industry news and analysis with our twice-weekly newsletter
Rene Millman is a freelance writer and broadcaster who covers cybersecurity, AI, IoT, and the cloud. He also works as a contributing analyst at GigaOm and has previously worked as an analyst for Gartner covering the infrastructure market. He has made numerous television appearances to give his views and expertise on technology trends and companies that affect and shape our lives. You can follow Rene Millman on Twitter.
Stay up to date with the latest Channel industry news and analysis with our twice-weekly newsletter
Thank you for signing up to Channel Pro. You will receive a verification email shortly.
There was a problem. Please refresh the page and try again.