How the University of Bristol is empowering its academics while meeting UK supercomputing ambitions
The University of Bristol will host one of the most powerful supercomputers in the world from 2024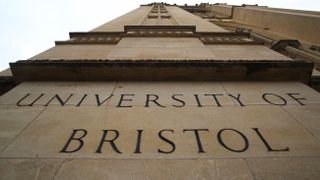 (Image credit: Getty Images)
The University of Bristol is at the center of a wave of investment and innovation. The institution has already begun to roll out a new digital environment for students and staff and unveiled supercomputers that will boost UK computing power by an order of magnitude.
Bristol is a civic university, and so it offers an array of multidisciplinary courses with an intense focus on research. It maintains a 50/50 balance between research and education, which presents unique challenges for its IT environment.
For years the university has aimed to achieve digital equity, in which every student and academic has access to relevant materials, resources, and the wider university community, regardless of location or the limitations of their device.
Why multi-cloud efforts will fail without strong partnerships
This contrasts against years of siloed networks, with students who could physically attend the university more easily able to access key resources. Staff also found it difficult to source devices through the IT department that met the budget set out by their grants.
To realize its goals, the organization sought a multi-cloud approach. This allows the university to blend and extend its network for freer access while empowering its IT teams to maintain security controls through new operations layers. It also allows for scalable expansion into future projects.
Bristol also worked with partners to create the ideal environment for growth and invested in cutting-edge technologies such as its growing cluster of supercomputers. This has required a radical overhaul of the university's cloud platform via a multi-cloud approach – something that public cloud providers weren't offering.
Breaking down research barriers
Speaking to ITPro at VMware Explore Barcelona 2023, Keith Woolley, CIO at the University of Bristol, explained how he has worked since 2019 to enable a "boundaryless education and research strategy" through digital transformation. The vision is a self-service environment that is free at the point of entry, to cut out the complexity and costs of the current system.
"The challenge that the vendors were doing, at the time, was 'please give us all your workloads, please let us stick it in a cloud,' and I needed all clouds," Woolley tells ITPro.
"There was only one platform that we could see and that was the VMware Cloud Foundation. It was embryonic in what it was trying to do, but very clear in the fact that it was looking to create a multi-cloud environment that could be built upon."
Woolley has been at the University of Bristol since late 2018, having moved from a role in the private sector. He has overseen the digital transformation of the university's education and research platform, as well as the implementation of its three supercomputers which are helping to lead the way for UK high-performance computing (HPC).
VMware paired the University of Bristol with Xtravirt, one of its accredited partners. Xtravirt had already worked with Woolley and his team on its virtualization efforts and expanded its partnership to provide a proof-of-concept for this equitable VCF environment.
"By using a partner like Xtravirt that was looking more at the value of what we were trying to create, rather than the technology stack of trying to create it, we were able to work in partnership on the overall business outcomes we required," he says.
Academics had frequently complained about inaccessible pricing and long delays when trying to obtain devices through the university's IT services. This is principally what drove the need for a self-service environment that would be free at the point of entry for all academics at the University of Bristol.
To keep the service accessible and affordable, Woolley worked with Xtravirt to put certain limitations in place, such as constrained processor, memory, and storage allowance per user. The finished system has been well-received by researchers and has already been cited positively in academic papers.
Woolley's team can maintain cyber security, data governance, and custom firewall rules via an onion layer.
Supercomputing integration
The University of Bristol will host Isambard-AI, the UK's most powerful supercomputer from Spring 2024. This will form part of the UK government's Artificial Intelligence Research Resource (AIRR), a supercomputer cluster that will also include the Dawn supercomputer at the University of Cambridge.
HPE announced its work on Isambard-AI in early November, having received £225 million to produce the supercomputer in collaboration with Woolley's team and Nvidia. Once complete, Isambard-AI will support 200 quadrillion calculations per second and will be made accessible to University of Bristol academics.
While highlighting the fundamental paradigm shift that Isambard-AI represents – the supercomputer will be approximately ten times more powerful than ARCHER2, the UK's current top dog in the high-performance computing (HPC) space – Woolley also emphasized how the work with Xtravirt and VMware formed the foundation for this innovation.
"It's an absolutely state-of-the-art machine that we're doing, but the underlying technology in it is very similar to what we're doing with containerizing through Tanzu, the way in which we're using VCF cloud financial services."
Woolley has also overseen work on two more supercomputers at the University of Bristol. The first of these is Isambard 3, a supercomputer originally intended to enhance the Met Office's weather and climate modeling that has subsequently been used to conduct research for the healthcare sector such as work on COVID-19 vaccines and simulations on the cause of Parkinson's disease.
RELATED RESOURCE
Take your user experience to the next level with Dell Optimizer

DOWNLOAD NOW
The second is Reality Emulator, a digital twin intended for use across sectors including finance, logistics, and manufacturing.
Supercomputer results will be made accessible through the university's VCF environment and down the line, the University of Bristol will work with companies such as VMware for advanced machine learning (ML), as well as AI ethics and other AI research.
"This solution that we're bringing in now is going to change the way we think about biochemistry, radiography science, fusion power, fission power. It's going to change the way in which we can move the landscape of research."
The University of Bristol will also seek out closer collaboration with other organizations. Woolley says a good starting point will be to enrich its relationship with research hospitals to share information and use learnings and innovations to reduce costs.
Internationalization and identity controls
Woolley tells ITPro that in time the network will also be driven by identity, with zero trust network access (ZTNA) allowing academics to assign specific resources to certain student groups without overextending privileges. To this end, the university is working on identity management programs.
"It's vitally important to me, especially as we are trying to think about where we're taking our international business, our internationalization, and the way we're thinking about the university moving internationally, to be able to make sure that we cannot only attract international students to our campus but we can support international students in their home country," Woolley tells ITPro.
"I want to make sure that I can truly say, 'we are an equitable company, when you want to come and work with us you can have an equal opportunity to educational research and an equal experience', and that's our ambition in the way we're moving forward with our technology."
In the near future, the university will integrate virtual desktop environments and graphics processing unit (GPU) capabilities for deep learning and high-volume research. Through a £52 million investment in network infrastructure, he aims to ensure the network can securely segment itself and pull in all the remote users it needs to meet Woolley's original vision of an equitable academic environment.
"[To make that] enterprise-ready, across the whole piece, what's left to do is a lot of scaling up," says Woolley.
"What's also left to do is expand to the edge, getting the software edge right to ensure we can really start to open the boundaries of where we operate and get that edge a lot wider, a flexible global edge."
Get the ITPro. daily newsletter
Receive our latest news, industry updates, featured resources and more. Sign up today to receive our FREE report on AI cyber crime & security - newly updated for 2023.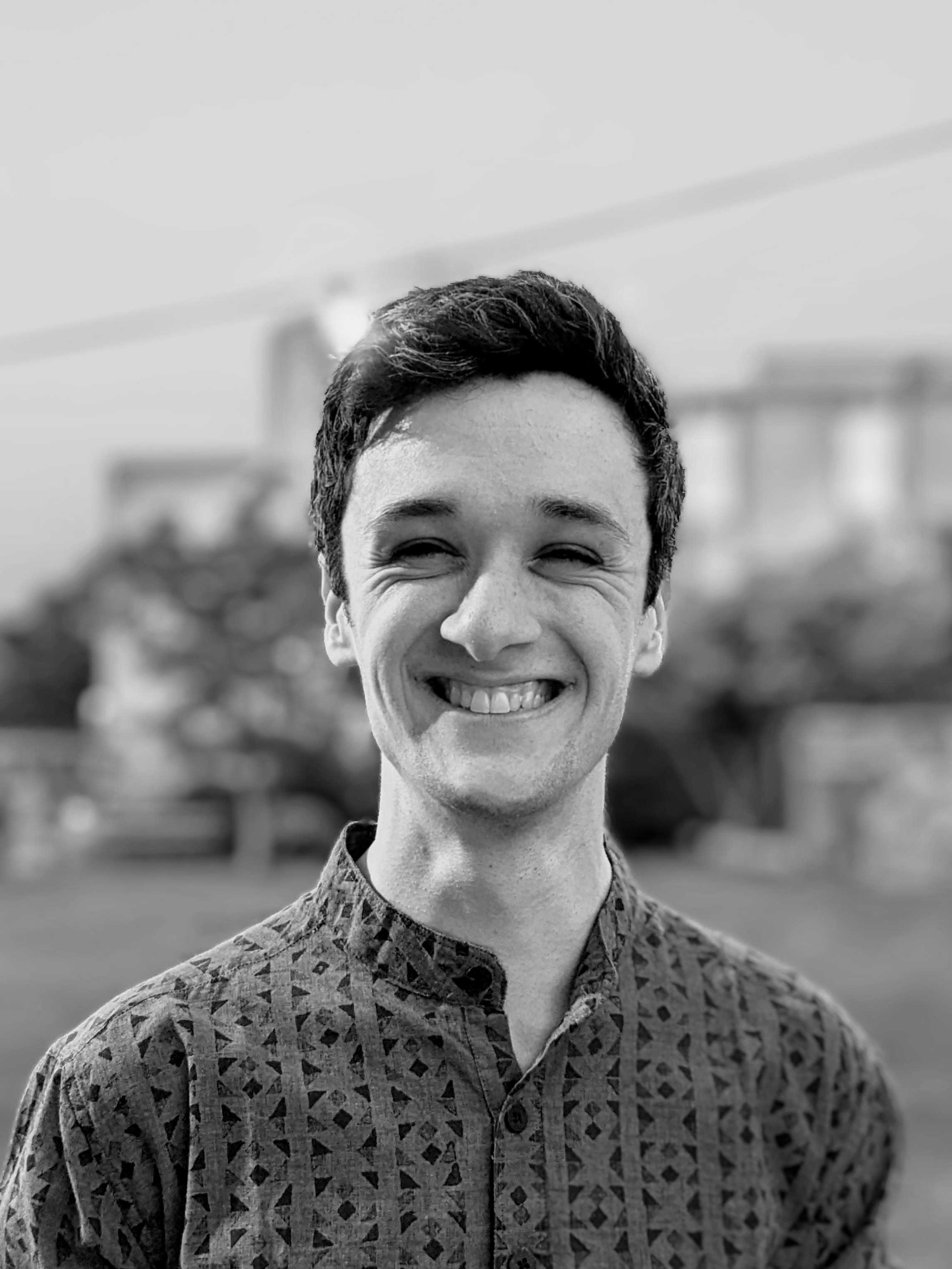 Features and Multimedia Editor
Rory Bathgate is Features and Multimedia Editor at ITPro, overseeing all in-depth content and case studies. He can also be found co-hosting the ITPro Podcast with Jane McCallion, swapping a keyboard for a microphone to discuss the latest learnings with thought leaders from across the tech sector.
In his free time, Rory enjoys photography, video editing, and good science fiction. After graduating from the University of Kent with a BA in English and American Literature, Rory undertook an MA in Eighteenth-Century Studies at King's College London. He joined ITPro in 2022 as a graduate, following four years in student journalism. You can contact Rory at rory.bathgate@futurenet.com or on LinkedIn.