Why multi-cloud efforts will fail without strong partnerships
A joint approach to innovation and greater collaboration can help channel partners unlock new opportunities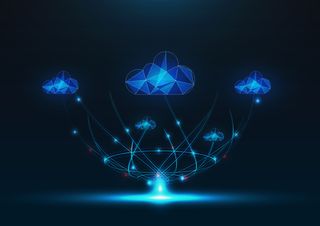 (Image credit: Getty Images)
At a time when enterprises are grappling with economic pressures while simultaneously managing the explosive growth of data, it's critical for the channel to be flexible to the changing needs and demands of organizations.
But how can the channel respond when fundamental market shifts change enterprises' business strategies and create new opportunities?
Chrissie Tarbitt is a senior European channel sales and business development professional with more than 20 years' experience in the technology sector.
In her current role as EMEA Channel Director at Nasuni, she is instrumental in nurturing Nasuni's EMEA channel partnerships around file storage, file management, collaboration, and data protection challenges.
Similarly, how can resellers and system integrators be profitable when technology trends are forcing end-user organizations to rethink their business and data management models?
Drivers of data mobilization
Take the transformation brought about by multi-cloud strategies and mobilization of enterprise data, for example.
In recent years, we have seen the rise of multiple cloud offerings, mobile devices being deployed across entire workforces, and millions of sensors pumping out data in large-scale Internet of Things (IoT) applications, all of which have created massive data flows at the edge.
Why The Matrix offers valuable lessons on data sovereignty for channel partners
This mobilization of data has been further accelerated by hybrid working and re-engineering of supply chains to achieve resilience.
If you add in the startling growth of unstructured data like images, designs – reckoned to be around 75% of data generated by 2025 - it can't be stored in traditional databases, and there is scope for enterprises to achieve new levels of data intelligence and customer insight.
Trusted partnerships – four main characteristics
These sea changes in data's generation and use have rapidly undermined the wisdom of tying enterprise data to on-premises data centers and storage infrastructures.
As a result, vendors are placing emphasis on trusted strategic partnerships to help meet partners' business goals and enterprise customers' more sophisticated data needs in the multi-cloud era.
The right channel partnership has four main characteristics:
Building long-term trust
The first element of successful partnerships is a focus on strategic, long-term, relationships with trusted channel partners that deliver phased revenue growth.
This should be a key focus, rather than resorting to short-term tactics such as widening distribution arrangements or rapidly appointing an abundance of untested partners.
The most effective way to deliver these end customer goals is through establishing, investing in and nurturing strong and transparent partnerships with a core of proven UK partners.
Calling upon expert knowledge
The second characteristic is partners' expertise. UK organizations have understandably been buffeted by cost pressures and global upheavals.
As such, they urgently require effective strategies for managing and liberating their unstructured data.
Most of all, they want to better understand how they can leverage the cloud offerings for complete scalability across their business, achieve greater savings and simplicity, while protecting critical data against ever-growing cyber threats.
Revenue generation focus
Third, to help channel partners boost their knowledge and make money from multi-cloud opportunities, vendors need a sustained focus on developing joint revenue development strategies with their channel partners' sales teams, with initiatives in various areas:
Investing in market development with each partner and securing strategic accounts using market intelligence and establishing joint sales opportunities.
Maintaining strong alliances with global providers to enable sales opportunities for large enterprises with an international footprint.
A continual focus on service excellence; continuously updating and supplying sales and technical training, face-to-face partner training and regular product development sessions for partners' sales and technology delivery teams.
Joint innovation models
The fourth component of partnership success is agile innovation, such as capitalizing on the rise of open source and collaborating with modern technology – the joint innovation model.
Vendors can also help channel partners enhance profitability, based on innovative approaches to alliance capabilities and by trailing and testing new profitability models.
How MSPs can create a lead generation program that delivers results
In the multi-cloud arena, vendors are continuing to invest in new capabilities in hybrid cloud storage which makes enterprises' file data systems more agile, scalable and cost-effective for partners and end users alike. At the same time, cybersecurity continues to be an acute challenge that businesses are facing.
Over the last 12 months, 69% of large businesses in the UK say they have experienced a breach. As such, being ready for cyber-attacks like ransomware is critical for organizations. To help with this challenge, modern hybrid cloud platforms are now providing ransomware detection and recovery capabilities.
RELATED RESOURCE
Discover the key topics to consider when migrating your network infrastructure

DOWNLOAD FOR FREE
These new features enable organizations that experience ransomware attacks to wind back to the precise moment before the attack and rapidly restore file systems at multiple edge points from there – in a matter of minutes.
This is a last line of defense for businesses, as they can mitigate and detect attacks with their hybrid cloud platform to further bolster security.
Hybrid cloud providers are also providing open-source repositories to help partners capture potential ideas for new product developments from end-user interactions and challenges for personalized product development.
The future of the channel relies on strong partnerships
The mobilization of enterprises' data to edge applications and hybridized workplaces has posed questions for customer organizations and channel partners alike.
They need to adapt and tackle the acute challenges presented by this acceleration of digitisation, including scaling existing solutions at a manageable cost for unprecedented data growth, while protecting files in a landscape of increasing cyber threat.
But change brings opportunity with it, too. By building long-term channel strategies based on trusted relationships, collaborating with expert partners, a mutual focus on revenue generation, and a joint approach to innovation, vendors are helping partners grow and ensure successful business transformation in the cloud era.
Stay up to date with the latest Channel industry news and analysis with our twice-weekly newsletter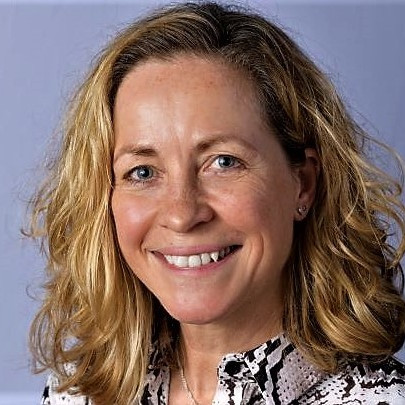 EMEA Channel Director at Nasuni
Chrissie Tarbitt is a senior European channel sales and business development professional with more than 20 years' experience in the technology sector. In her career Chrissie has always focused on building long-term, trusted, and successful partnerships with expert channel partners who are solving end user companies' challenges.
In her current role as EMEA Channel Director at Nasuni, she is instrumental in nurturing Nasuni's EMEA channel partnerships around file storage, file management, collaboration, and data protection challenges. Prior to Nasuni, Chrissie was Director, EMEA Certified Partner Program & Channel Enablement for Dell, EMEA Channel Development Manager at Compellent during start-up through to acquisition by Dell, as well as EMEA Channel Manager at Equallogic from early inception to acquisition.