Laptops vs Chromebooks for work: Which one is better for office use?
Both computers are technically laptops, but one crucial difference means these machines are worlds apart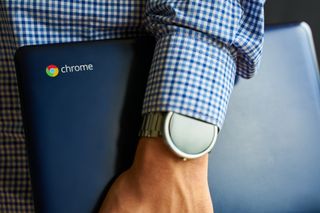 (Image credit: Getty Images)
The modern professional enjoys a broad swathe of options when it comes to work equipment with almost too many choices on offer.
Desktop PCs are still fantastic options, tablets are really coming into their own when it comes to professional applications, and even some smartphones can double as mobile PCs.
That said, two of the most popular options on the market currently are laptops and Chromebooks - two mobile computing options that have served the market well for so many years. Especially popular in hot desking set ups, choosing a mobile computer over a tower unit offers workers the chance to work from anywhere, even at home, all with the same equipment you would find in the office.
One of the most common problems, though, is deciding which type of device is best for your needs. Laptops have certainly been around for longer, but Chromebooks are incredibly versatile and affordable alternatives - so how do you decide which to use for work?
The differences between a laptop and a Chromebook
The main difference between a laptop and a Chromebook is the operating system they run. Most laptops will ship with Windows as their default operating system (OS) while Chromebooks only run Google's own Chrome OS. Many people will be familiar with Windows, as it's more than likely the OS on which they first learned how to use a computer.
There are also some differences in the way users of laptops and Chromebooks deal with file access. On a typical computer, there exists a sizeable hard drive attached to the machine so you can store all your files in one place, with cloud storage an optional extra. Chrome OS is cloud-first, which means Chromebooks often ship with smaller flash-based drives, and use cloud storage as the default for file access. You can still access files offline, but it requires the user to manually download the files they need for offline work. It's not a massive change in today's world where an internet connection is never far away, but something to bear in mind, nonetheless.
Another major difference is that Chromebooks tend to be more streamlined than laptops, making them extremely lightweight in terms of software bloat, but support for applications can be limited. For example, only the mobile versions of Adobe's Creative Cloud software suite are supported on Chromebooks.
Are Chromebooks better than laptops?
The decision on what's better - a Chromebook or a laptop - is highly subjective and will ultimately come down to any given individual's needs.
Chrome OS is a great option for office workers if their sole job relies on basic software. Google has its own free word processor, spreadsheet processor, and presentation software, but struggles in other areas - especially with hardware-intensive applications.
A major selling point of the Chromebook is security. Generally speaking, Chromebooks are considered far more secure against external threats than Windows-based machines. Chrome OS is built from the ground up to be lightweight, and that lack of access to many software options is a direct result of greater restrictions on the core OS. That's not to say laptops can't be secured in a similar way, but this requires a great deal of tweaking and careful management from IT teams.
RELATED RESOURCE
Going paperless in 90 days
The three steps to quick and effective digitisation
The upshot of this streamlined approach is that Chromebooks are typically not designed for heavy-duty computing, and that's reflected in most devices' specifications. There are 'premium' Chromebooks on the market, but even these offer average hardware at best, such as the ASUS Chromebook Flip C436F. The weaker hardware, paired with a lightweight OS that isn't compatible with some pro-grade software bundles, will make Chromebooks unsuited to many workers, particularly those in creative fields.
Chromebooks offer fewer options in terms of devices that run Chrome OS, too - there are far more Windows-based laptops to choose from on the market, meaning you may find a device better suited for your needs on Windows.
If you're looking for something that's cost-effective for workers that don't require sophisticated software, Chromebooks are the best option.
What can laptops do that Chromebooks can't?
This will depend on the specification of the laptop, but running Windows presents a number of benefits, especially for business users. As we touched on earlier, running Windows opens businesses up to nearly all major software packages, should they need specialised software. Windows is the most ubiquitous OS in the world and the best things are often built for the bigger market.
The real benefit of laptops is their power and versatility. They can run pretty much every piece of software on the market, and can access hardware powerful enough to tackle even the most resource-intensive tasks. Simply put, a Windows laptop will suit every single worker in a business, from programmers and developers to finance and HR professionals.
The pros and cons of laptops
Swipe to scroll horizontally
| Pros | Cons | Header Cell - Column 2 |
| --- | --- | --- |
| + Huge range of options on the market | - Operating system can be more difficult to pick up for a computer novice | Row 0 - Cell 2 |
| + Devices available for different budgets | - Often more expensive than Chromebooks | Row 1 - Cell 2 |
| + Trusted, widely used OS | - Can be overkill for certain job roles | Row 2 - Cell 2 |
| + Options for high-performance machines | Row 3 - Cell 1 | Row 3 - Cell 2 |
| + Usually more IO options compared to Chromebooks | Row 4 - Cell 1 | Row 4 - Cell 2 |
| + Just as effective when offline | Row 5 - Cell 1 | Row 5 - Cell 2 |
We've heard about the key differences between laptops and Chromebooks, and whether Chromebooks are better than laptops, but if you're still on the fence, then a simple breakdown of the key positives and negatives of what laptops offer may help further.
The pros and cons of Chromebooks
Swipe to scroll horizontally
| Pros | Cons | Header Cell - Column 2 |
| --- | --- | --- |
| + Affordable | - Not as powerful as a laptop, presenting potential issues with practicality | Row 0 - Cell 2 |
| + Fit for business, up to a point - not for heavy workloads | - Can't run all major software - relies on mobile or compatibility versions | Row 1 - Cell 2 |
| + Simple OS | - Limited offline functionality | Row 2 - Cell 2 |
| + Different types of computer on offer: laptop-style, notebooks, and 2-in1s | - Not as many options available | Row 3 - Cell 2 |
| + Better built-in security make them easier to roll out across a business | Row 4 - Cell 1 | Row 4 - Cell 2 |
| + Secure - Chrome OS is generally exploited less than Windows | Row 5 - Cell 1 | Row 5 - Cell 2 |
| + Often boasts faster boot times | Row 6 - Cell 1 | Row 6 - Cell 2 |
Chromebooks are highly popular alternatives to laptops and for good reason, they have lots going for them so here is the full breakdown of what makes Chromebooks so attractive.
Get the ITPro. daily newsletter
Receive our latest news, industry updates, featured resources and more. Sign up today to receive our FREE report on AI cyber crime & security - newly updated for 2023.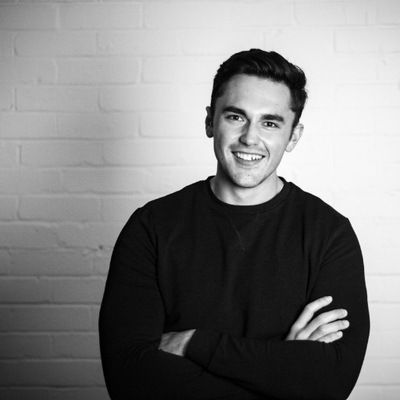 Connor Jones has been at the forefront of global cyber security news coverage for the past few years, breaking developments on major stories such as LockBit's ransomware attack on Royal Mail International, and many others. He has also made sporadic appearances on the ITPro Podcast discussing topics from home desk setups all the way to hacking systems using prosthetic limbs. He has a master's degree in Magazine Journalism from the University of Sheffield, and has previously written for the likes of Red Bull Esports and UNILAD tech during his career that started in 2015.