Salesforce: A quick guide for the channel
Why the channel needs to take a closer look at SaaS pioneer Salesforce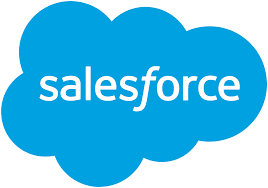 Latest Salesforces news
Predictive technologies key for sales success
Customer experience is becoming a priority for shoppers, Salesforce research reveals
15 Nov, 2016
Salesforce: Giving back, not giving up
View from the airport: Salesforce Dreamforce provided an opportunity to talk, but also listen on many levels...
Oct 8, 2016
Salesforce acquires marketing specialist Krux
The cloud giant's acquisition spree continues with a $340 million play for Krux during Dreamforce week
Oct 5, 2016
Salesforce fine tunes partner programme
DC makes plain the revenue benefits for Salesforce channel
Oct 5, 2016
Is Salesforce taking on Watson with Einstein AI capabilities?
Einstein brings AI data analytic capabilities to Salesforce platform, but what does that really mean?
Oct 5, 2016
Salesforce hones in on services and ISV growth
Cloud giant eyes mammoth growth in two key partner areas
Oct 4, 2016
Get ready for some channel love from Salesforce
The channel is important to the cloud giant. And actions definitely speak louder than words
Oct 3, 2016
Microsoft takes the wraps off Skype for Salesforce
Skype for Business functionality available directly through Salesforce
Sep 30, 2016
Ecosystem 'will make four times what Salesforce will in 2020'
IDC: $389bn may be pumped into global GDP by firm and ecosystem
Sep 12, 2016
Cisco and Salesforce join forces for sales, service and IoT solutions
Strategic alliance sees companies share technologies to improve offerings
Sep 23, 2016
What is Salesforce?
Not such a daft question considering that for all its hype that surrounds it as the world's most popular Customer Relationship Management (CRM) platform, it still only has 13 percent market share, just a few points above its arch rivals according to analyst firm Gartner.
The features offered by Salesforce are pretty standardised and include sales and marketing automation, customer service and support and loads of reporting. But why should salesforce stand out? Well in 1999, when the company launched and before the term cloud was even popularised, Salesforce was the first to offer a true software as a service (SaaS) platform for CRM. In the space of 13 years it went from market unknown to overtaking SAP, Microsoft and Oracle and today has developed a unique platform that is particularly well suited to business of all shapes and sizes – and for SI and VARs.
Who is it aimed at?
Salesforce is aimed at sales, marketing, and customer service teams and crucially is sold on a per user, per month basis with all data held within the salesforce datacentres. The architecture is based on a pick and mix type model where each user can be equipped with different modules depending on the role. So the sales team might get apps that for managing prospects and estimating, while the all-powerful MD will have access to a wider set of analysis and reporting tools. All data is held in the same system, in the same place and companies can scale up and down their salesforce commitment relatively quickly. Also the lack of upfront investment means no purchase of servers, database licences and crucially, all users need is an internet connection which makes it well suited to multisite field sales teams.
How does it impact the market?
If you consider that salesforce launched into a market when CRM was all on-premise and dominated by established players like Oracle and SAP, its rise effectively showed the wider industry why SaaS and the cloud is considered the most significant change to the IT status quo. Today, Gartner estimates that 40 percent of all CRM is now deployed via SaaS, and that number is growing by a few percentage points each year.
However, the second string to its incredibly disruptive bow is the firm's force.com platform. Again, going back two decades; building bespoke apps for customer and enterprise facing tasks was a complex and expensive task. Maintaining the application and even deploying it globally was a further challenge. These professional service engagement were incredible lucrative with SAP consultants earning a small fortune to jet around the world.
Instead force.com offers a development platform for creating and deploying applications complete with built-in social and mobile functionality, business processes, reporting, and search. All maintained within the same datacentres and with access to the same data sets used by Salesforce. To date, more than 100,000 firms have created and deployed over 220,000 apps using the platform and the number is growing.
However, there have been some performance blips in the past including performance degradation in August 2012 and a full outage for many European customers for three hours in November 2013.
Salesforce is no longer the only game in town and in some ways rivals like NetSuite are pushing the envelope on connecting up areas like ERP and financials alongside CRM. However, although also cloud-centric, NetSuite still trails behind Salesforce is terms of product and ecosystem maturity but the healthy competition is great for the industry.
Points of interest
Although Salesforce is a true Silicon Valley success story, its rivals have not just sat on their laurels. At the heart of all CRM, ERP and most critical enterprise applications reside big, powerful databases. Both Oracle and SAP have spent the last few years building new and high performance database architectures and highly integrated applications that provide the basis for bespoke platform for larger organisations. Emerging areas like big data analytics and Hadoop are still relatively alien to the Salesforce platform although the firm is making the right noises about both.
In addition, although Salesforce has had some success within government, its status as only available from the cloud may prove problematic – especially for a European public sector feeling uneasy about the impact of last year's PRISM scandal.
Channel Pro opinion
Salesforce is clearly of interest as a tool that channel partners can utilise although it is also worth considering more focused offering such as Autotask and n-able as viable alternatives.
However, another consideration is the deployment of customised salesforce, through the use of force.com based applications, as an alternative to traditional on premise, bespoke or enterprise apps. The learning curve is not as steep as you would imagine and the ability to offer end-customers a per user, per month cost model sits well with organisations that are selling cloud based technologies in other areas.
The differentiators between Salesforce and the chasing pack are not as dramatic as it was say, five years previously, but as example of what the cloud can deliver, it is still a poster child and a platform that the channel should at least spend time understanding. With a new European datacentre going online last year, its profile is growing and customers almost certainly will want advice from the channel on how to capitalise on its potential.
Stay up to date with the latest Channel industry news and analysis with our twice-weekly newsletter
Stay up to date with the latest Channel industry news and analysis with our twice-weekly newsletter
Thank you for signing up to Channel Pro. You will receive a verification email shortly.
There was a problem. Please refresh the page and try again.