Unify halves staff to transform business
Unify's staff cuts form part of the company's strategy to reflect the changing unified communications marketplace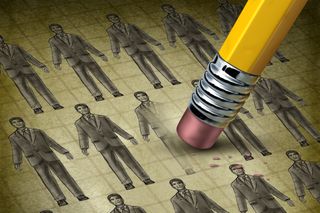 Unified communications provider Unify has announced it will cut staff by almost 50 percent, from 7,700 to 3,800 in order to streamline its business.
The company said half of these cuts will be in Europe, despite it being one of Unify's strongest markets.
A statement issued to Channel Pro by Unify said: "Our restructuring reflects customer needs for innovation in software and services, supported by a robust partner channel."
The staff losses go hand-in-hand with other initiatives Unify will be employing to react to the changing unified communications marketplace and create a more software-oriented portfolio.
The company says it will shift to a multi-tier go-to-market approach, and consolidate sites around the globe, including its head office
Dean Douglas, Unify's CEO explained: "Today's marketplace is changing rapidly, and the demands that the next generation of users are placing on our customers are changing quickly as well...Unify must transform in order to remain competitive, so we are taking these necessary and very difficult steps in order to position Unify to fully respond to the needs of our customers and the marketplace."
He continued that this will include a greater focus on technology deployment options with access to its OpenScape products and services from a broader choice of partners.
With the increased adoption of cloud-based solutions and its competitors offering software-based solutions at a lower price, Unify said it has had to change tact in order to keep up.
Unify explained that the UK is an important market for the company and has brought in significant growth in the SMB and mid-market segments.
The company said: "Growth is been seen in our UK channel, including a recent partnership announcement with BT, and with several new customer wins in our public sector business, including Royal Free NHS and Birmingham Children's Hospital."
Details on how the staff will be halved are yet to be announced and Unify would not comment on the matter, although it's expected to be via redundancies.
"Today's announcement marks a new chapter for Unify as it continues to transform its business and stay at the forefront of innovation in unified communications," Unify said.
At the end of April, Unify appealed for new partners and announced enhancements to its Go Forward partner programme.
Jon Pritchard, executive vice president of worldwide channels at Unify said the company was changing its approach to show the industry the company was serious about positioning Unify as the partner of choice for the communications and collaboration industry.
Stay up to date with the latest Channel industry news and analysis with our twice-weekly newsletter
Stay up to date with the latest Channel industry news and analysis with our twice-weekly newsletter
Thank you for signing up to Channel Pro. You will receive a verification email shortly.
There was a problem. Please refresh the page and try again.