Gartner flags AI & IoT as 2019's top supply chain trends
RPA, autonomous devices and Digital Supply Chain Twins will also see rapid growth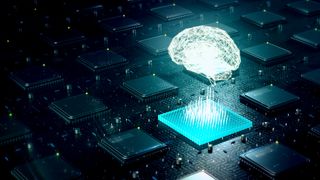 (Image credit: Shutterstock)
Gartner has revealed what it believes will be the top technology trends for 2019, flagging AI, IoT and automation as areas businesses must embrace if they are to boost the efficiency of their supply chains.
AI will play a vital role in enabling business leaders to automate processes such as demand forecasting, planning production volume needs and equipment maintenance predictions to ensure the production line can cope with demand, the analyst house has said.
Although analytics are already being used across business to help firms recognise how they can make improvements and refine their strategies, in the supply chain, it's being used to predict how weather or traffic conditions will affect shipments and what financial impact this could have. Advanced analytics can also help businesses make better decisions for resource allocation, supply chain planning and sourcing goods.
"These technologies are those that supply chain leaders simply cannot ignore," said Christian Titze, research vice president at Gartner.
"Within the next five years, if half of large global companies are using some of these technologies in their supply chain operations, it's safe to say that the technologies will disrupt people, business objectives and IT systems."
The Internet of Things (IoT) is likely to have the biggest impact on elements of the supply chain including logistics management, customer service and supply availability. Gartner has noted that businesses are already starting to use IoT to connect physical objects such as containers with embedded technology to track their whereabouts and offer customers insights into the condition of shipments.
"AI supports the shift to broader supply chain automation that many organisations are seeking," said Titze. "For example, AI can enhance risk mitigation by analysing large sets of data, continuously identifying evolving patterns, and predicting disruptive events along with potential resolutions."
Other key trends highlighted in Gartner's report include the increased use of Robotic Process Automation, autonomous devices (think drones and vehicles), Digital Supply Chain Twins (digital representations of physical elements of the supply chain), an increase in immersive experiences and Blockchain of a way of enhancing traceability, automation and security.
Stay up to date with the latest Channel industry news and analysis with our twice-weekly newsletter
Stay up to date with the latest Channel industry news and analysis with our twice-weekly newsletter
Thank you for signing up to Channel Pro. You will receive a verification email shortly.
There was a problem. Please refresh the page and try again.