What is an MSSP?
Why appointing an MSSP is becoming the norm for SMBs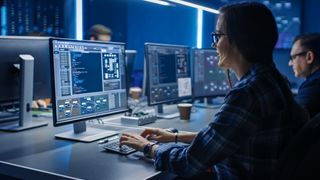 Cyber attacks and security threats have become a constant battle for both small and large organisations. Not only have attacks become more common, particularly during thee COVID-19 pandemic, but they're also getting more sophisticated.
This sophistication of these attacks, be it phishing scams or ransomware, means it's getting harder for businesses to protect their infrastructure from potential threats.
So, what's the answer? You need to make sure your business is prepared and protected across the board. This includes having a monitoring system set up to keep tabs on potential attacks, resisting known threats, and patching all software and infrastructure whenever a new vulnerability is uncovered.
But this can be time-consuming, and if you find you don't have the resources to keep tabs on your security policies, it's time to consider appointing a Managed Security Service Provider (MSSP) to come on board and help you out.
Sure, this is an investment, but the rewards are worth it. You'll know your business is protected around the clock, giving you peace of mind and freeing up your IT department to work on other tasks.
MSSPs are becoming increasingly popular for small and bigger businesses, with a report by McAfee revealing almost two-thirds of businesses are employing them. But before you make the jump, what are the key things to consider?
What is an MSSP?
MSSPs are outsourced security specialists that specialise in providing security as a service offering. They can also handle an organisation's security outlay either on-site or externally.
An MSSP may offer a broad suite of security capabilities and services, or it may specialise in one or a few core focus areas. The majority, however, will manage a businesses' infrastructure and monitor the systems for any threats - even remotely via the cloud - and can implement their own tools to ensure an organisation is protected as well as it can be. These tools range from simple antivirus software to VPN management.
Upgrades and system changes also fall under the remit of MSSPs, which have changed in many ways over the years to suit the demands of their customers and the heightened prioritisation of security.
Services an MSSP will provide
MSSPs can provide a valuable service before, during and after a cyber attack. Before an attack, their focus is on hardening IT infrastructure and enforcing solid security policies. But building up defences won't prevent online criminals from attempting to penetrate your systems, so MSSPs can help to detect an attack as it is happening and block it from doing any damage to targeted systems.
MSSPs serving multiple clients may see many attacks over the course of a single year and will be well-placed to understand and contain any damage caused. They can also use this experience and wider knowledge to further harden your systems.
A typical MSSP will provide a number of services relating to your system security and infrastructure, which include an analysis of your current security, the installation of an authentication regime, the implementation and monitoring of intrusion detection systems and firewalls, the monitoring of network traffic, and backup and recovery options in the event of an attack.
For a small to medium-sized business, a good MSSP should function as a seamless extension of the firm's own IT employees.
Why use an MSSP?
Using an MSSP might be advisable for firms looking to reduce the stress that building and maintaining security infrastructure entails. Not only will the MSSP remove the majority of grunt work from the internal IT team, including day-to-day threat monitoring, but will also take up responsibility for maintaining uptime, upgrade works, as well as incident response
RELATED RESOURCE
Data: A resource much too valuable to leave unprotected
Protect your data to protect your company
Organisations may devise their own security strategy and execute all the necessary components of that plan, from implementing the necessary software to training staff to use systems smoothly, as well as dedicating the right resources. This may be too much of an ask for the smaller IT teams, however, and outsourcing these processes to an MSSP could be the most ideal solution.
For example, small and medium-sized businesses (SMBs) may not have the appropriate skills within their IT teams to maintain an entire security infrastructure without the need for external support. This is despite all the best will in the world, and the dedication of the resources needed. Dedicating resources could also be a problem if resources are stretched, to begin with, or if the IT team finds itself at capacity. An unintended consequence could be losing the capacity to adequately handle the breadth of IT issues including patching systems, managing new hardware, and running digital transformation projects. Remote working, of course, just adds another layer of complexity.
The broader cyber security landscape, too, might render this difficult, with a smaller team less likely to be able to respond to all threats as and when they pose a risk to the business. While it's possible for a small team to defend against some known threats, an MSSP offers a specialism that could add a much-needed layer of reassurance. The best in the field offer a level of expertise difficult to nurture in-house, with staff able to monitor new threats, examine an organisation's IT estate from the outside and offer advice. MSSPs would also implement services to support staff, and keep all parts of the business in the loop.
Partnering with an MSSP neatly sidesteps the issue of talent, too. One of the most common complaints CISOs have is that it's increasingly hard to recruit and retain skilled security workers, and this is even harder when you're a small firm or located outside a major metropolitan area. MSSPs can offer a wealth of security talent that you can take advantage of, without having to worry about recruitment issues.
Service providers in this category offer comprehensive security services delivered remotely, and fees are typically highly affordable to reflect financial constraints. Most fees are charged monthly on a flat rate basis, enabling businesses to ensure predictability of costs.
With the constant technological evolutions that MSSPs can manage, systems can grow and evolve along with your business. MSSPs can deliver this seamlessly for you through regular assessments and audits, delivering analysis to determine how best to move forward in a way that allows you to focus on business.
MSSPs can work in-house or remotely, but when it's the former they are able to integrate well with a company's existing IT teams. It also means your IT staff are free to work on other projects rather than being bothered by technology breaches. And lastly, MSSPs can help deliver a better customer experience, increasing satisfaction and improving responses times.
MSP vs MSSP
A managed service provider (MSP) delivers a service which is slightly more restrictive than that of an MSSP. They deliver network, application, system and e-management solutions across a network to multiple businesses, usually on a pay-as-you-go basis. As such, management services are its core offering and are fairly limited. MSSPs, as we have discovered, incorporate a range of 24/7 services designed to protect against intrusions and scamming.
RELATED RESOURCE
Ransomware made MSPeasy
The MSP's guide to saving the day
MSSPs are well-placed to be the strategic partner that businesses and companies need to secure their corporate networks. As cyber attacks grow in number and become more high-profile, MSPs who don't offer security services risk losing business to those who do.
It is possible for an MSP to become an MSSP by offering services such as antivirus, patch management and web protection in the event of a cyber attack.
Get the ITPro. daily newsletter
Receive our latest news, industry updates, featured resources and more. Sign up today to receive our FREE report on AI cyber crime & security - newly updated for 2023.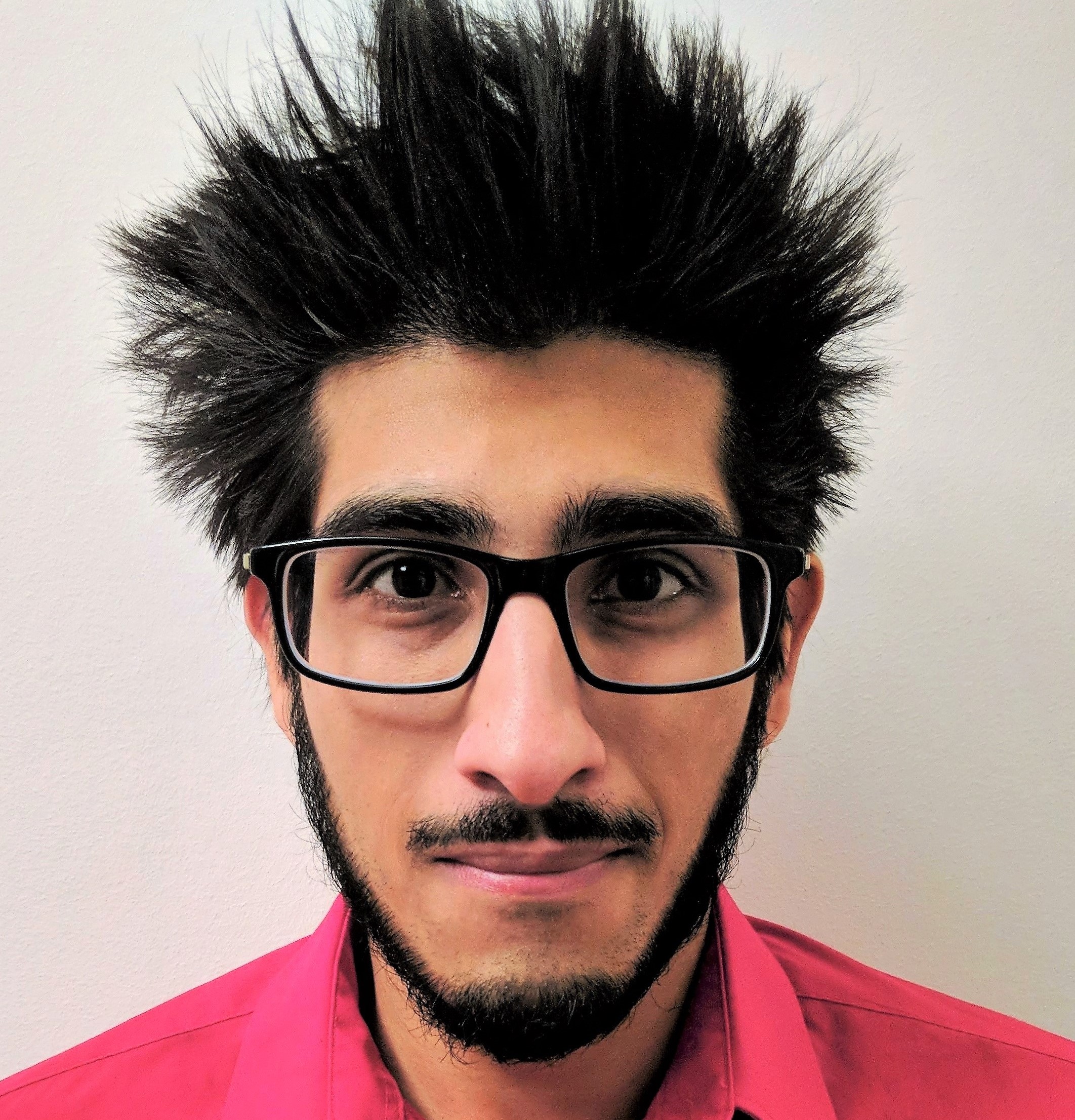 Keumars Afifi-Sabet is a writer and editor that specialises in public sector, cyber security, and cloud computing. He first joined ITPro as a staff writer in April 2018 and eventually became its Features Editor. Although a regular contributor to other tech sites in the past, these days you will find Keumars on LiveScience, where he runs its Technology section.