Why should VARs consider becoming MSPs?
The managed service model offers an opportunity for new revenues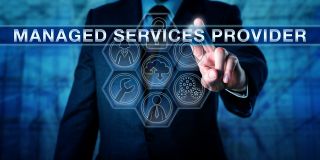 With fierce price competitions, a crowded marketplace and their core services becoming more and more commoditised, the market is becoming increasingly difficult for value-added resellers (VARs). And demand for hardware and software is growing, profit margins have become razor-thin.
As demand for hardware and software grows while profit margins become razor-thin, VARs need new ways to diversify their value propositions and service offerings, and generate sources of recurring revenue. Doing this will increase the value delivered to new customers, as well as existing ones.
For value-added resellers, exploring a transition to the managed services business may be the best answer.
The managed service provider (MSP) business model offers more than just a higher business valuation from new sources of recurring revenue. It also helps build stronger relationships with customers as a trusted IT advisor, as opposed to as a vendor.
MSPs generate recurring revenue by serving as their customers' outsourced IT department, either meeting all of their daily IT needs or supplementing their internal resources. Rather than just offering services and hardware, MSPs assume responsibility for a customer's entire IT environment.
But why do businesses need an MSP? No business, no matter the size, wants to focus on managing the multitude of devices, systems and networks they rely on every day—they want to focus on serving their customers. Having a trusted service provider that can deliver solutions to help them handle the increasing complexity of their IT and business systems allows them to spend their time doing.
Between the need for seamless connectivity between IP-enabled devices and mission-critical networks and the skyrocketing adoption rate of mobile devices in the workplace (the market is set to hit $366.95 billion by 2022), among other challenges, businesses are increasingly turning to MSPs for solutions.
VARs need solid business plans and transformation strategies to make the transition to the MSP business model. There are a few very specific questions related to the sales, marketing and business strategy that will need to be addressed, including clearly defining the service model, how to transition processes to ensure optimum business efficiency and assessing the profitability of current contracts.
A variety of other elements will need to be considered and put in place as well, such as an effective back-end network operations centre, helpdesk support services and a remote monitoring and management (RMM) automation platform.
Executing these alongside a flexible licensing model is the key to a successful transformation into an MSP that can deliver a wide range of services to customers with diverse IT needs.
Stay up to date with the latest Channel industry news and analysis with our twice-weekly newsletter
Esther is a freelance media analyst, podcaster, and one-third of Media Voices. She has previously worked as a content marketing lead for Dennis Publishing and the Media Briefing. She writes frequently on topics such as subscriptions and tech developments for industry sites such as Digital Content Next and What's New in Publishing. She is co-founder of the Publisher Podcast Awards and Publisher Podcast Summit; the first conference and awards dedicated to celebrating and elevating publisher podcasts.
Stay up to date with the latest Channel industry news and analysis with our twice-weekly newsletter
Thank you for signing up to Channel Pro. You will receive a verification email shortly.
There was a problem. Please refresh the page and try again.