Datto post-IPO will still put MSPs front and centre
CEO Tim Weller has assured MSPs that they can expect what they have come to love about the firm going forward…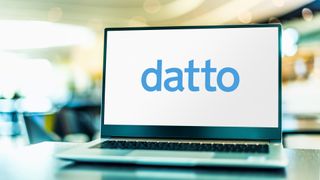 (Image credit: Shutterstock)
MSPs can expect the same good levels of tech, support and service they've become accustomed to from Datto following its initial public offering (IPO), according to the firm's CEO Tim Weller.
Datto confirmed on Tuesday 19 October that 22,000,000 shares of common stock price would be made available to the public at a price of $27 per share.
This move is expected to result in around $549 million – a figure that will be used to pay any outstanding debt.
Speaking to Channel Pro the day after the firm's initial public offering (IPO) mid-last week, Weller talked about the challenges 2020 has brought for us all, but also the opportunities that lie ahead.
Weller was, understandably, excited by ringing the bell at the New York Stock Exchange (NYSE) to mark the occasion and described it as both a bucket list moment and something – importantly for the channel – the "moves us forward in so many ways."
And, as further testament to the idea the company lives and breathes 'MSP' the stock ticker symbol Datto selected for itself was, aptly, MSP.
"We're never far from partners and just to remind us we put it on the door - the ticker symbol is MSP," Weller told Channel Pro. "That is what we do. If partners don't grow, the MSP industry does not thrive, and then Datto doesn't thrive."
"We're not going to change. We have had a number of different investor bases over that period – from VC, private equity and, now, public investors. We wake up in the morning still building technology for MSPs. That's what Datto does."
When any vendor reaches the IPO stage, customers and partners alike are obviously curious as to how the change will affect their relationship with the firm. But, Weller was keen to ensure MSPs know the future remains very bright indeed.
"We raised hundreds of millions of dollars. I've already been emailing HR asking them to hire more engineers, hire more sales, get more support out there to the partners… Can we launch some new countries? There are MSPs everywhere in the world. Let's go find them and start to build the relationships."
Datto's culture will also remain the same, according to Weller, who made sure he told prospective investors in advance what they would be getting themselves into.
"We wanted them to understand what we do. Datto is not a big enterprise company. We're not a direct selling company. [We wanted to say] 'This is what you're investing in, go in with your eyes wide open.' And [for them to] know that we play the long game - we've never been in a big hurry at Datto other than that urgency to create more tech and help our partners," Weller added.
"I hope we have the right shareholder base. We certainly tried to attract people that understood the 10-year opportunity and that understood MSPs."
The opportunity remains for MSPs to add value to organisations, even in the face of the pandemic. Analysts suggest the industry has reached $137bn – a figure that is predicted to double over the next five years.
"We're the largest pure-play MSP technology company now by quite a bit. So if we're doing well, we know it's a direct reflection of what the MSPs are doing because we don't sell anything if they if they're not selling," Weller added.
Talking of the future and what it means not only to Datto, but to the MSP community, too, Weller added: "We were just in the right place the right time and it made sense to take the next step on our journey. It's a milestone and now we look forward with partners.
Stay up to date with the latest Channel industry news and analysis with our twice-weekly newsletter
Maggie has been a journalist since 1999. She started her career as an editorial assistant on then-weekly magazine Computing, before working her way up to senior reporter level. After several years on the magazine, she moved to 'the other side of the fence' to work as a copywriter for a marketing agency, writing case studies and working on ad and website copy for companies such as eBay, Dell, Microsoft and more. In 2006, just weeks before IT Pro was launched, Maggie joined Dennis Publishing as a reporter. Having worked her way up to editor of IT Pro, she was appointed group editor of Cloud Pro and IT Pro in April 2012. She became the editorial director and took responsibility for Channel Pro, in 2016. Her areas of particular interest, aside from cloud, include management and C-level issues, the business value of technology, green and environmental issues and careers to name but a few.
Stay up to date with the latest Channel industry news and analysis with our twice-weekly newsletter
Thank you for signing up to Channel Pro. You will receive a verification email shortly.
There was a problem. Please refresh the page and try again.