Kaseya looks to lure rivals' MSPs with low-cost platform
Kaseya takes a swing at competition with launch of new platform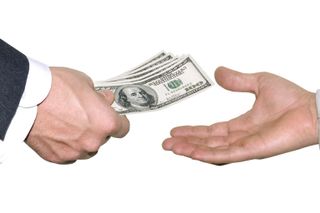 Kaseya is looking to shake-up the MSP management software market with a new offering that it says significantly undercuts its rivals' solutions.
The vendor claims its Business Management Solution (BMS) enables MSPs to control their sales, marketing, HR, client project management and IT service delivery at a price that is 66 percent lower than current industry offerings.
In a jab at its competitors, Kaseya says BMS has all-inclusive pricing of $25 per seat (£17.20) and runs without "all of the obsolete feature baggage and technology limitations of legacy PSA [professional services automation] systems."
Further, Kaseya is offering MSPs an upgrade of one-year free licence for all ConnectWise, Autotask and Tigerpaw customers.
"Kaseya believes that MSPs should minimise the amount of money spent on non-revenue generating products and activities," says Fred Voccola, CEO of Kaseya. "Unfortunately, first generation PSA solutions are costly products built with obsolete technology and loaded with unused features that hamper employees from doing their job."
Kaseya says that its cloud-based approach makes for faster deployment and provides authorised access from any web-enabled device at any time. It also says it has also got rid of add-on feature prices, hardware, systems software, and systems administration costs associated with the support and maintenance of traditional PSA solutions.
The new platform comes after of more than a year of joint R&D work between Kaseya and its partner Vorex, which Kaseya recently acquired. The firm says more than $25m in total R&D costs was invested by both companies over the last three years to bring it to market.
Kasyea is also working with its customers on an initiative called "Times Twenty" where every $1 invested in Kaseya should produce $20 in revenue for the MSP.
Voccola has previously accused competitors of "lazy marketing and lazy selling" when they claimed they were taking Kaseya customers en masse.
Stay up to date with the latest Channel industry news and analysis with our twice-weekly newsletter
Stay up to date with the latest Channel industry news and analysis with our twice-weekly newsletter
Thank you for signing up to Channel Pro. You will receive a verification email shortly.
There was a problem. Please refresh the page and try again.