Sales and marketing remain major headaches for MSPs
Research shows small IT firms struggle to develop sales and marketing practices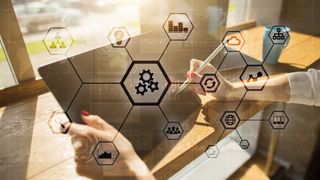 (Image credit: Shutterstock)
A recently released survey shows that in 2018, many IT Managed Service Providers (MSPs) still struggle with sales and marketing.
The research by business continuity & disaster recovery (BCDR) software vendor Datto shows that 47% of European MSPs list sales and marketing as their number one challenge.
Developing a strong lead generation strategy topped the list of MSP pain points, followed by hiring sales talent, cold calling and developing market differentiation.
This lack of skills may be attributable to the fact that a significant number of MSPs are still, at heart, techies rather than salespeople. Or that many service providers are small businesses themselves, and just like their SMB customers, their resources are already stretched without thinking about investing in new capabilities like sales and marketing -- regardless of their importance to growing their operations.
Additional market research conducted among UK and Australian IT firms by MSP software provider ConnectWise shows that more than half (53%) have experienced increased customer demand for managed services in the past 12 months. Furthermore, 43% claim that the fast rate of growth is already proving too much for them, and they are having to take short cuts to keep up with the pace of demand.
The survey turned over some other interesting findings -- 70% of MSPs' employees work in an IT/technology role, with just one in ten working in a sales role, and one in ten of the workforce engaged in marketing.
More than a third (37%) say they find it difficult to develop new business and cultivate new customers. However, this is where lead generation becomes vital, for planning how many potential customers MSPs will need to generate to meet their monthly recurring revenue (MRR) targets.
According to Datto, this is often a collaborative effort between sales and marketing in larger organisations, "but for smaller shops, it might be a one-person effort, but the concept is the same. Regardless of size, successful MSPs dedicate considerable time and effort to lead generation."
"The challenge that MSPs face is similar to that of any small or medium sized business, which is looking past their core competency and day-to-day to tackle sales and marketing," Datto's chief marketing officer (CMO), Matt Richards, tells Channel Pro.
"We find many MSPs are great at turning a lead into a customer because they are passionate about their capabilities. But it is unearthing those leads that makes the difference. Their big question is 'where do we go to generate leads?'"
Richards believes that while there is no one answer, MSPs must start with understanding the marketing tools already available. This could include making the most of their relationships with vendors, using and re-branding content such as whitepapers, eGuides, email templates and blogs.
"Many MSPs share this challenge and lean on partners and vendors to understand best practices. We offer our MSP partners marketing resources and programme benefits that are very well received. A first step for MSPs is to turn to a partner that understands the way their business operates and who can provide them with ready-to-go resources on how to grow in their space."
Stay up to date with the latest Channel industry news and analysis with our twice-weekly newsletter
Christine has been a tech journalist for over 20 years, 10 of which she spent exclusively covering the IT Channel. From 2006-2009 she worked as the editor of Channel Business, before moving on to ChannelPro where she was editor and, latterly, senior editor.
Since 2016, she has been a freelance writer, editor, and copywriter and continues to cover the channel in addition to broader IT themes. Additionally, she provides media training explaining what the channel is and why it's important to businesses.
Stay up to date with the latest Channel industry news and analysis with our twice-weekly newsletter
Thank you for signing up to Channel Pro. You will receive a verification email shortly.
There was a problem. Please refresh the page and try again.