Skype alternatives
Skype is one of the most popular cloud-based communications services, but what others options are available?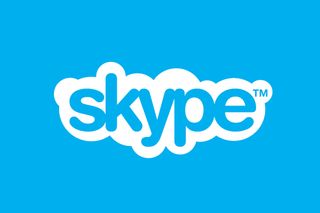 Since its launch back in 2003, Skype has become one of the most popular communications platforms in the world. It offers voice and video chat as well allowing users to send text and video messages.
But there are many other apps and services that can be used instead of Skype. We have compiled a list of alternatives to Skype that use the cloud to keep you in contact with friends, family and colleagues. This article gives you a summary of what these alternatives are and why you should consider them.
Trillian
URL: https://www.trillian.im/
Price: From $2/user/month
Why it's useful/why you want it? Trillian is a super-powered collaboration platform for your entire business. It doesn't just support real-time chat functions between teams or 1-2-1 conversation, but also includes the ability to share files and images with those groups. Its comprehensive conversation history makes it easy to refer to previous conversations exactly when you need to.
If you have Trillian installed on multiple computers, your smartphone and tablet, the conversation is synchronised, so you can carry on chatting where you left off if you need to leave the office and only have your phone at your disposal.
Security is key with Trillian. Admins can make sure everyone has the correct rights for their role and has access to the correct groups, with conversation histories saved for compliance monitoring if required.
Conclusion: Trilian is an all-in-one conversation and collaboration platform for multiple devices, with a comprehensive chat history to keep employees connected wherever they are.
Amazon Chime
URL: https://chime.aws
Price: While a free version is available, businesses can purchase the tool for $15 per user per month
Why it's useful/why you want it? Not content with its dominance in the cloud services market, Amazon has now launched its own video conferencing software, dubbed Chime. The app promises crisp HD quality video and audio across a range of supported devices, and the ability for users to collaborate through shared screens.
The service is available on Windows and Mac, as well as iOS and Android, and users are able to switch between devices without limitations. The most expensive package allows for video meetings with a maximum of 100 attendees, as well as a host of features including screen sharing, personalised meeting URLs, remote desktop control, and the ability to record the entire call using built-in video capture software. The app also does away with PINs, allowing users to sign into a call with a single click.
Conclusion: Using Amazon's fantastic business infrastructure, Chime could be a compelling alternative to Skype for Business that removes some annoyances of making conference calls.
Viber
URL: www.viber.com
Price: Free for consumers, Viber Out international and local calls start from 1c/min
Why it's useful/why you want it? Viber is a wide-ranging substitute to Skype. Conceived as a VoIP service to allow calls between smartphones without the cost, it now sports chat functions and sharing files as well as video calls.
The service is cross-platform; it has apps for Android, iOS, Windows Phone, BlackBerry, Windows, Mac and many others. Calls between Viber users are free and uses both Wi-Fi and mobile data. The service also offers chats between users as well as a feature called public chats which allows live conversation streams from companies and celebrities to
Conclusion: Like Skype, Viber's ability to make calls and have chats to any other Viber users is a great reason to get the app. The Public Chat feature is another interesting feature allowing users to participate in chats with companies and stars.
Slack
URL: www.slack.com
Price: Free for small teams, $12.50 per user per month for Plus package
Why it's useful/why you want it? Slack is a team messaging app that is hot among start-ups. It aims to be a chat tool to replace email. In fact, it can be used as a chat room for the whole company. It is very similar to Internet Relay Chat (IRC).
Each team's Slack is divided up into channels for group discussions, interests, teams, or anything else. Entire conversations can be searched for particular words. The service also integrates file sharing via Google Drive or Dropbox. There are apps for iOS and Android.
Conclusion: Slack can be an integral part of daily workflows and communications and takes the pressure off email, making internal comms much more effective and a marked improvement on group emails.
WhatsApp
URL: www.whatsapp.com
Price: Free in first year. 69p per user per year after that.
Why it's useful/why you want it? This service allows users to send texts, photos, videos and audio to other users without any limits (other than a 69p charge per year after the first year.
The app scans your contacts list looking for other WhatsApp users so you can text these people straight away. Group chats can be enabled and titles to discussions can be assigned.
It now also offers free local and international voice calling to other WhatsApp users.
Conclusion: WhatsApp offers an easy-to-use messaging and voice call service with plenty of features.
Google Hangouts and Google Voice
URL: https://hangouts.google.com/, https://www.google.com/voice,
Price: Free
Why it's useful/why you want it? Google Hangouts is the search engine giant's answer to Skype. IT offers video calling, phone calls and messaging between other Google Hangout users. Hangouts can go from a single person-to-person call to ten participants in a video conference. The service replaced Google Talk.
Hangouts also integrates with Gmail so you can access all the features from within the web-based email service too.
Google Voice is a service that the firm runs that enables users to make local and international calls to anyone with a phone at low cost (or free if you live in North America).
Conclusion: The tight integration with Gmail and Google Apps means that it offers a good unified comms-style service to its productivity suite.
UberConference
URL: www.uberconference.com
Price: Free for up to 10 participants, $10 per line billed monthly for up to 100 users
Why it's useful/why you want it? Not to be confused with the taxi app, UberConference offers audio conferencing facilities for up to 10 people for free. If you pay for the service, you can get up to 100 callers on one call.
Unlike other conferences, no PIN is required for the organiser and call quality is billed as HD quality. Calls can be recorded or locked for security. The service offers integration with LinkedIn, Facebook, and Google+ Profiles.
Conclusion: Users have rated how easy it is to set up conference even in the free version. Just use your profile from one of the services mentioned above and you are good to go!
WebEx
URL: www.webex.com
Price: Free for meetings with up to three people. Premium 8 costs $24 per month for eight people meetings
Why it's useful/why you want it? One of the oldest web conferencing services on the market, WebEx offers a crisp interface that allows users to talk, chat and share screens with each other.
It is also quite popular with companies looking to do presentations over the net when face-to-face meetings aren't possible. The user interface is one of the simplest to use and admins can start a meeting by using the "One-Click" meeting option.
Conclusion: Extremely popular with enterprises, WebEx is capable, compatible and scalable to most demands and platforms. It is also one of the more affordable solutions out there at present.
FaceTime and iMessage
URL: www.apple.com
Price: Free (once you buy an iPhone or iPad)
Why it's useful/why you want it? If you don't fancy Skype and you possible some device running iOS, then FaceTime is worth considering. Debuting alongside iOS 4, FaceTime offers a free voice and video calling service to other iPhone, iPad and Mac users.
Not as feature packed as Skype, FaceTime makes it very simple to call others. If you head into you contacts list, you will automatically see which of them is available via FaceTime and call them.
Originally, the service was just for video calls, but for the last couple of years, FaceTime Audio offers voice calling so you don't have to see the person on the other end, which could be very handy indeed.
Conclusion: A great alternative but only good if you have bought into the Apple ecosystem.
Stay up to date with the latest news and analysis from the world of cloud computing with our twice-weekly newsletter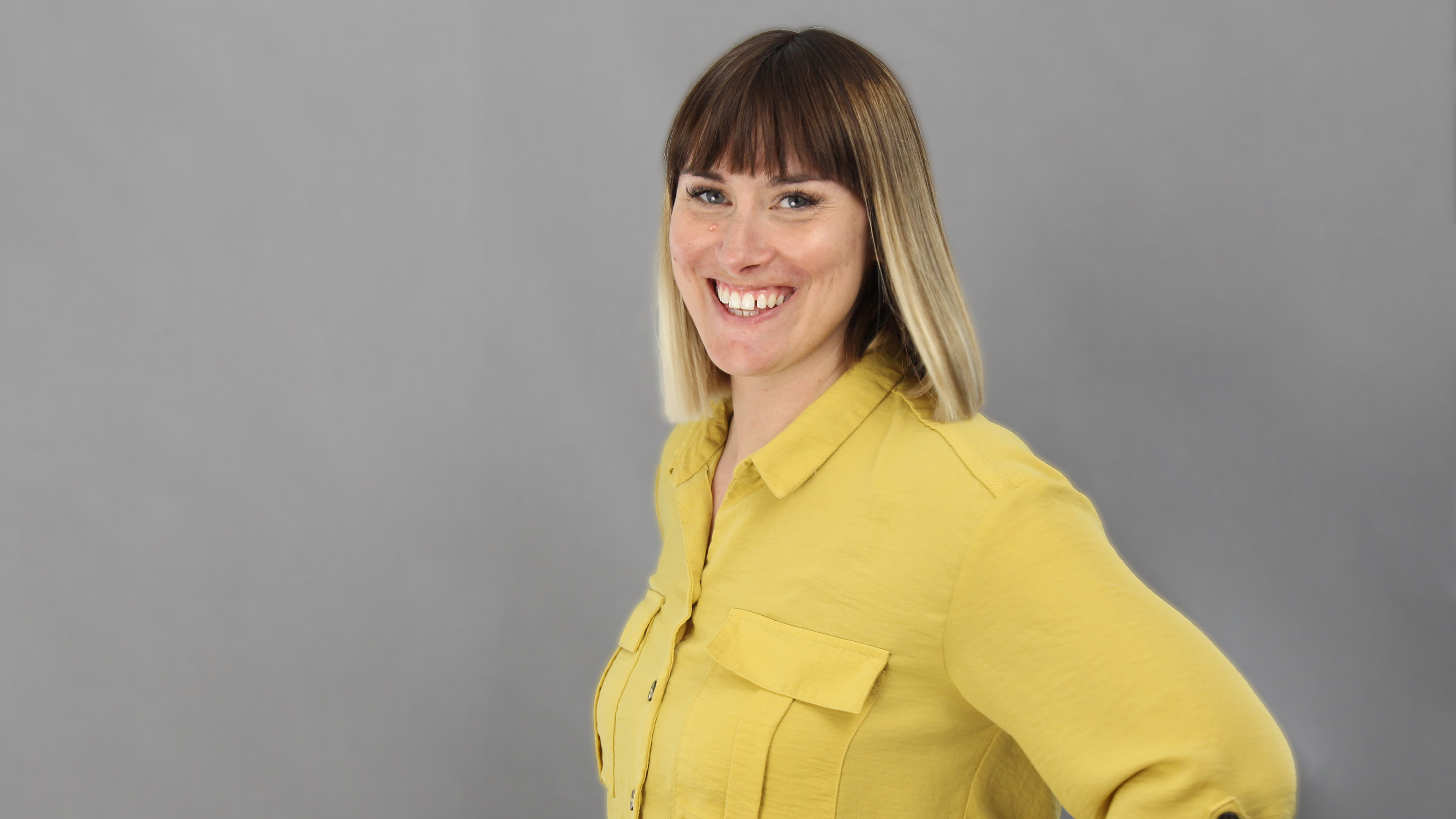 Clare is the founder of Blue Cactus Digital, a digital marketing company that helps ethical and sustainability-focused businesses grow their customer base.
Prior to becoming a marketer, Clare was a journalist, working at a range of mobile device-focused outlets including Know Your Mobile before moving into freelance life.
As a freelance writer, she drew on her expertise in mobility to write features and guides for ITPro, as well as regularly writing news stories on a wide range of topics.