Carbonite and Webroot promise partner programme simplification
Certification requirements will be relaxed to tempt in new partners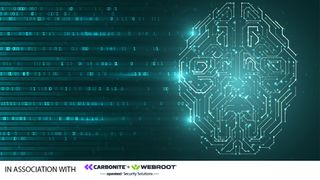 Following its acquisition by backup provider Carbonite, security firm Webroot has promised that work is underway to unify and streamline the two companies' channel programmes.
The two companies closed the $618 million acquisition deal in March this year, and has spent the past six months on integrating the two businesses internally, Webroot's director of sales Tim Sheahen told Channel Pro. Now that this work has been largely completed, the company has turned its focus to merging both companies' channel programmes.
"I think what you're going to see is a lot of simplification. There's been some complexities when you're looking at different tiers, different margins, different certification programmes," Sheahen said, "so it's going to be about unification and simplification. Getting everyone on the same margins, get everyone on the same certification paths."
Certification is apparently going to be a significant focus of this simplification effort; Sheahen admitted that Webroot's "very stringent" certification requirements may have put channel firms off from joining the partner programme, and says that the certification requirements of the programme will "absolutely" be relaxed as part of the company's desire to recruit more partners.
"The idea is to, you know, still give some advantages to them, but not making it a deterrent for them to join and be successful."
The routes-to-market for partners is also set to be adjusted slightly; starting in 2020, all net new partners will be driven towards distributors, although existing partners will still be able to buy direct.
"If you look at a lot of the partners that we work with, Webroot works very closely with the MSPs, with the RMM platforms," Sheahen said. "And then on the opposite, Carbonite had a very traditional reseller model, with VARs [and] distribution. And so I think [partners are] looking for the ability to add to their portfolio."
"If you think about security, you think about backup and disaster recovery, those are the top two solutions that companies are buying today. So it makes sense to have one vendor to have one bill, one support, one provisioning model; we're not there yet, but we'll get there. So I think you'll start to see some of the first pieces roll out in the first quarter of 2020. So right now, it's a matter of combining some of the distribution channels."
Sheahen has also pledged that it will be undertaking a "massive effort" to educate partners about the companies' combined portfolio. New co-branded solutions are currently in development, with more news expected early next year.
Stay up to date with the latest Channel industry news and analysis with our twice-weekly newsletter
Adam Shepherd has been a technology journalist since 2015, covering everything from cloud storage and security, to smartphones and servers. Over the course of his career, he's seen the spread of 5G, the growing ubiquity of wireless devices, and the start of the connected revolution. He's also been to more trade shows and technology conferences than he cares to count.
Adam is an avid follower of the latest hardware innovations, and he is never happier than when tinkering with complex network configurations, or exploring a new Linux distro. He was also previously a co-host on the ITPro Podcast, where he was often found ranting about his love of strange gadgets, his disdain for Windows Mobile, and everything in between.
You can find Adam tweeting about enterprise technology (or more often bad jokes) @AdamShepherUK.
Stay up to date with the latest Channel industry news and analysis with our twice-weekly newsletter
Thank you for signing up to Channel Pro. You will receive a verification email shortly.
There was a problem. Please refresh the page and try again.