BSI joins Virtual Instruments' reseller roster
UK-wide reseller agreement will see distribution of hybrid IT performance management solutions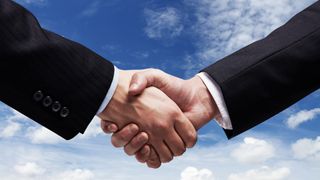 Business Systems International (BSI) has joined Virtual Instruments' reseller ranks in a deal announced this week which will see the former distribute the latter's solutions to customers around the UK.
These solutions include application-centric management tool, VirtualWisdom 6.0 and WorkloadWisdom, which evaluates storage performance based on real-life workloads.
Historically, Virtual Instruments' channel ecosystem focused on long-established relationships with some of the bigger vendors in the infrastructure performance management space, such as Dell EMC and Hitachi Vantara. However, following a channel partner programme rejig early last year, the company has looked to forge additional relationships outside of OEMs and focus on bolstering its reseller network.
This gives Virtual Instruments greater reach in the enterprise space and offers additional consultative services for customers, according to Nick Coleman, channel director for Virtual Instruments in EMEA, who added that the firm had tasked its EMEA distribution partner Arrow ECS with identifying which resellers to court.
"Our solution is unique, so we need partners prepared to understand the issues surrounding customers' needs to have resilient IT infrastructures that support their mission-critical applications and effectively position Virtual Instruments' value in support of these needs," Coleman said.
"BSI has unique relationships with enterprise customers who recognise the value it brings to them in terms of datacentre infrastructure products from leading vendors. Virtual Instruments' solutions now enable BSI to enhance their consultative selling approach to a higher level for customers, and position the Virtual Instruments benefits to the business leaders, as well as IT teams.
"Reseller partnerships can be like a marriage. You have to be close to each other as much as possible, understand each other really well and maintain the long-term view as much as possible. For Virtual Instruments, channel is not a part of our overall sales strategy, it is our strategy. Our sales, technical, marketing, channel and corporate resources are fully engaged with BSI to drive their enablement as a Virtual Instruments partner and their sales success."
Coleman was keen to stress that Virtual Instruments is focused on quality rather than quantity when it comes to the expansion of its reseller network. This is deliberate to ensure resellers feel they can grow their businesses and also so the company can continue to offer optimum levels of support both now and in the future.
"We have a relatively small reseller community right now, which we will try to keep as intimate as possible in the future. So we're not looking to recruit dozens of partners in the UK, and resellers appreciate this as they're not tripping over each other and competing on the same deal, our deal registration process protects them in this respect anyway," Coleman concluded.
Henry Jacobs, Head of Marketing at BSI, added: "BSI's partnering with Virtual Instruments was a natural one and offers key benefits to both parties. The VI engagement offers BSI an alternative yet highly complementary approach to business infrastructure planning that dovetails perfectly with our current global hardware supply expertise.
"What we recognise in the partnership is the ability to step back and allow a deeper analysis of what clients need, rather than simply supplying what they want. Virtual Instruments has the same approach to business as we do, putting the client first, bringing expertise to each opportunity and treating each engagement as unique. The company understands that we are building relationships for the long term and not just for the sake of initial revenue. This partnership has the potential to expand our focus and offer an additional route to business, allowing a wider exploration of existing accounts as well as new opportunities."
Stay up to date with the latest Channel industry news and analysis with our twice-weekly newsletter
Maggie has been a journalist since 1999, starting her career as an editorial assistant on then-weekly magazine Computing, before working her way up to senior reporter level. In 2006, just weeks before ITPro was launched, Maggie joined Dennis Publishing as a reporter. Having worked her way up to editor of ITPro, she was appointed group editor of CloudPro and ITPro in April 2012. She became the editorial director and took responsibility for ChannelPro, in 2016.
Her areas of particular interest, aside from cloud, include management and C-level issues, the business value of technology, green and environmental issues and careers to name but a few.
Stay up to date with the latest Channel industry news and analysis with our twice-weekly newsletter
Thank you for signing up to Channel Pro. You will receive a verification email shortly.
There was a problem. Please refresh the page and try again.