VMware vows to fight 'cloud chaos' with a solution for every problem
VMware claims it finally has all the tools a customer could want, but questions remain over its long-term future following the Broadcom acquisition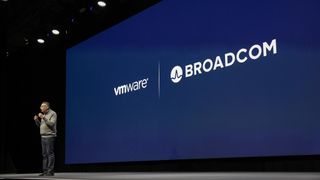 The central theme running through VMware Explore Europe 2022 was delivering 'cloud smart' by fighting 'cloud chaos'. Talk to someone from the firm, and they'll tell you this is simply the next step in the company's evolution.
In the seemingly distant past, companies contended with procurement sprawl; after this, it was server sprawl. Today, the company seeks to tackle the burden of cloud silos, and its big bet on managing this crucial struggle is as much a call for a cultural shift as it is for the adoption of its trademark solutions, with a greater emphasis on data insights to drive strategy.
For every solution, there's a problem
The mission permeates any number of VMware's big announcements, from advances in its Sovereign Cloud — a headache especially for European customers — to the challenge businesses have in lowering energy costs. A cultural shift is also leaking in through the firm's expansion of its hybrid cloud partnership with HPE, with a 'pay-as-you-go' unified cloud solution available through a consumption model. It's the kind of flexibility that VMware promises, and the move to consumption echoes the intelligent automation firm Laiye's predictions that the subscription model has five years left.
As far as sustainability goes, the company hopes to empower customers to measure their energy consumption through the new Green Score feature in Aria Cloud, and includes its use of machine learning (ML) at data centres to optimise workload in a list of measures that have helped it save around 1.2 billion tons of carbon since 2002.
On several metrics, VMware appears to be indicating the ball is firmly in the court of its customers. There's a tool for (almost) every problem, but, of course, these can be only solved if there's an equal desire among users to fix these problems in the first place.
Framed in this way, VMware's calls for improvements in areas such as sustainability at least appear destined for success. Evidence repeatedly shows that many companies in the sector consider reducing their energy consumption a top priority, such as recent Gartner research which showed sustainability is the key strategic trend for 2023. The drive comes amidst VMware's prediction of a 200% increase in energy usage in the near future, accelerated by the adoption of the likes of 5G.
Other VMware solutions such as VMware Carbon Black XDR, which the company has unveiled to fight the threat of lateral attacks facilitated by an overbearing focus on endpoint security over observability between silos, seem to be progressing slower than desired.
RELATED RESOURCE
Hyperscaler cloud service providers top ten
Why it's important for companies to consider hyperscaler cloud service providers, and why they matter
Joe Baguely tells IT Pro that lateral security, effectively the same concept as 'east-west' security, is a problem over which VMware has been banging the drum for more than a decade. The failure of the sector to progress much in this space in the years since its
The problem with having the solution to a problem that your customers don't see as a problem is the struggle can't be solved through the quality of a product. Let there be no doubt: the overriding sense among customers at VMware Explore Europe was the company is always willing to address their concerns. But the success of many new products may hinge on communication. As VMware's VP of marketing tells IT Pro, the company, internally, is extremely pleased with the work its product teams have done, with success now hinging on convincing customers they have problems that need to be addressed.
Change in the name, change in the game
A much-repeated phrase throughout the conference was "we've changed", mostly delivered light-heartedly in reference to the conference's branding change from VMworld to VMware Explore. Delving beneath the surface, though, it's clear there's been a more profound shift in the company's strategy.
"Ten years ago, we were taught that VMware's focus is, we abstract, pull, and automate," Ed Hoppitt, senior director apps and cloud platforms at VMware, tells IT Pro. "So we abstract away from physical hardware, we pull the abstracted resources together, we automate their deployment. Nothing's really changed. We're abstracting from across multiple clouds, as opposed to multiple servers, we're able to pull the resources of the servers, and the XPUs, and the chassis, and we're able to automate their deployment.
"I'll be honest, sending the ESX wasn't hard, right? It was a mono-product company, and it was 'for every dollar you invest with us, you're going to save ten.' What's happened is our portfolio has got bigger, and our nuanced relationship with customers has changed. We're now getting to spend much more time with customers, understanding our customers much more intimately."
Hoppitt directly aligned adopting a software as a service (SasS) model with allowing the company to more directly cater to customer needs. There's no doubt that, among customers, the mood is high but, remarkably, this buoyancy is also mirrored externally.
"I think overall, VMware's portfolio is now much better segmented and over the course of this year they've done a lot to reposition the products into much more sensible settings and categories," says Bola Rotibi, chief of enterprise research at CCS Insight, in conversation with IT Pro. "I think it's a much more structured portfolio and I think, actually, it does address a lot of the issues that organisations, especially particular enterprise organisations across the market landscape, are concerning themselves with."
What does the Broadcom acquisition mean for VMware's future?
Infrastructure giant Broadcom's $61 billion acquisition of VMware has been approved by shareholders, and news of this broke on the first proper day of VMware Explore Europe. The deal had been confirmed by both companies in May, with questions raised around what this meant for company strategy going forward.
Any whispers of the deal on the conference floor were matched by an immediate, if brief, reference to the acquisition at the start of the keynote by Raghu Raghuram, VMware CEO: "Once the acquisition is completed, VMware will become the software arm of Broadcom."
For the assembled press, this opened the sluice gates for a series of Broadcom questions at the press conference, all directed at Raghuram. "It's up to Broadcom to structure its company once closed," replied Raghuram.
"Ultimately, they will have the final word on it. What [Tan Hock Eng, CEO at Broadcom] said at the time the acquisition was announced, is what I spoke about today, which is Broadcom will broadly have two businesses. A microconductor business, which they historically have, and a software business, and all the software businesses will be under the VMware brand."
Having broken away from Dell in 2021, Raghuram said VMware was uniquely positioned to become "the Switzerland of the cloud industry," maintaining an independent and close relationship with its customers and partners. Now, after around a year, VMware is falling back into the ownership of another company; how 'hands-off' Broadcom will be with the company remains to be seen.
VMware becoming a brand that encompasses all Broadcom software offerings could make or break the company. If it's simply the sum of its parts, a provider of siloed tools for business use cases, the deal should matter little to customers and partners alike. But, having fought so hard to 'change', and acquire the positive reputation it enjoys today, VMware may well fight to keep its brand from diluting as it takes charge of assets like Symantec and CA.
In the same way that its solutions rely on communication as much as technical ability these days, its commitment to maintaining customer relationships and holding the lead on clear product messaging will be the real measure of its success in the years to come.
Stay up to date with the latest Channel industry news and analysis with our twice-weekly newsletter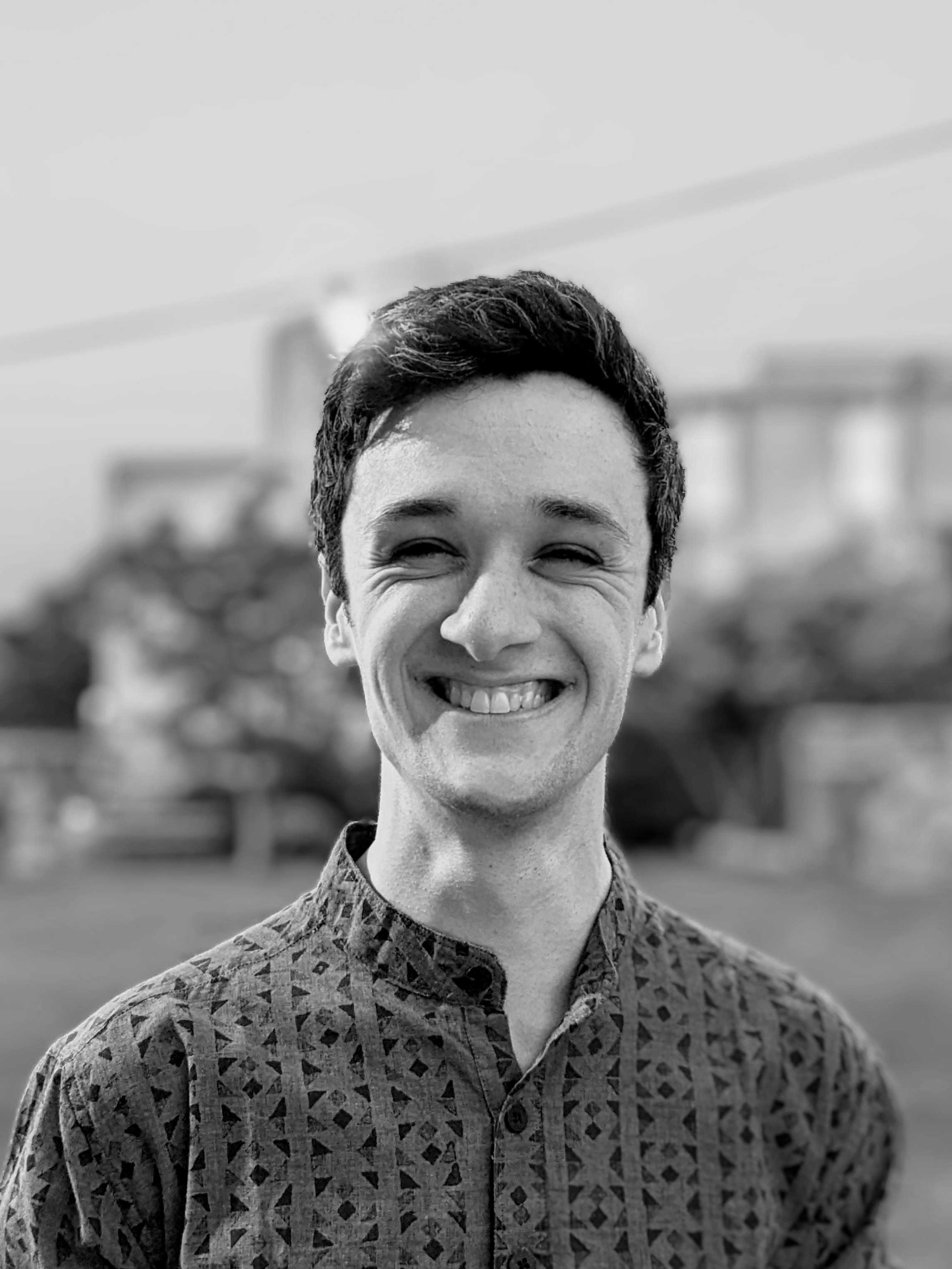 Rory Bathgate is a staff writer at ITPro covering the latest news on artificial intelligence and business networks. He can also be found co-hosting the ITPro Podcast with Jane McCallion, swapping a keyboard for a microphone to discuss the latest learnings with thought leaders from across the tech sector.
In his free time, Rory enjoys photography, video editing, and good science fiction. After graduating from the University of Kent with a BA in English and American Literature, Rory undertook an MA in Eighteenth-Century Studies at King's College London. He joined ITPro in 2022 as a graduate, after four years in student journalism. You can contact Rory at rory.bathgate@futurenet.com or on LinkedIn.
Stay up to date with the latest Channel industry news and analysis with our twice-weekly newsletter
Thank you for signing up to Channel Pro. You will receive a verification email shortly.
There was a problem. Please refresh the page and try again.